Even though the Buffalo Bills came out with the 48-20 victory over the Miami Dolphins, they did suffer a loss on their roster. Tre'Davious White will likely be out for the remainder of the season after he was carted off the field.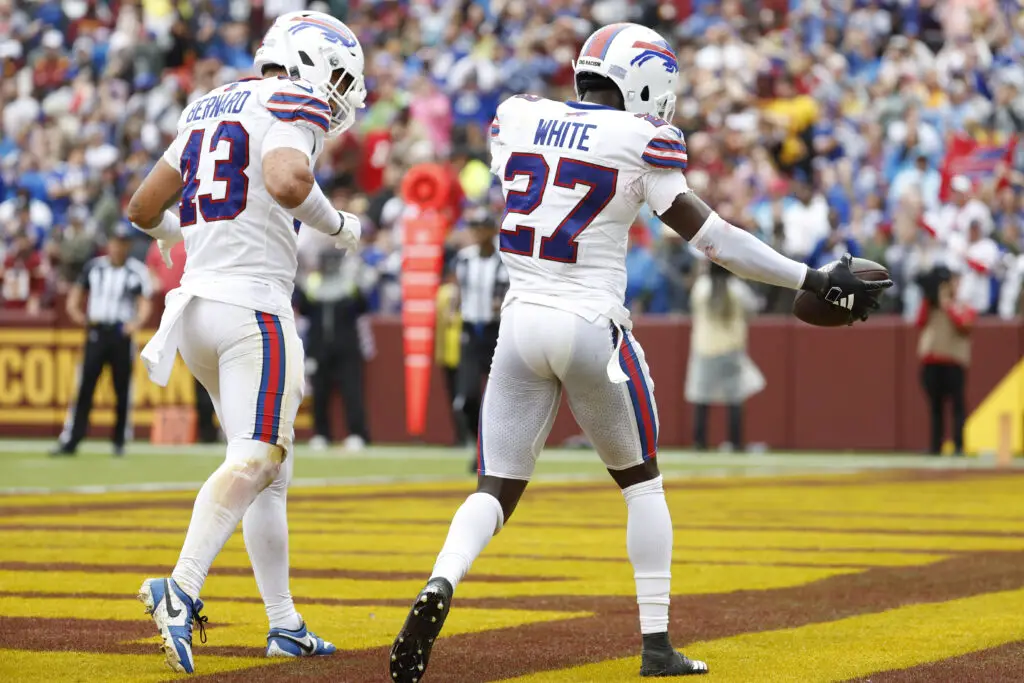 While it hasn't been confirmed, the Bills are afraid that White sustained a season-ending Achilles injury during Sunday's game. White is currently scheduled to undergo an MRI on Monday to confirm any diagnosis, per ESPN's Jeff Darlington.
Bills' Tre'Davious White can't catch a break.
While covering Dolphins receiver Tyreek Hill, White was unable to put weight on his leg and eventually was on the ground soon after. Before being carted off to the locker room, the cornerback appeared visibly emotional, throwing his helmet down on the sidelines.
Bills coach Sean McDermott said that White is still being evaluated.
"He's been through a lot. And sometimes you wonder, right? Why things like that happen twice, you know, to someone," said McDermott. "I'm not saying what it is, what it isn't…Because you watch him and how hard he's worked to get back. And yeah, you know, I just, I know he's a man of faith. And I know how strong he is. And you know, he will, he will rebound."
This could be yet another long road ahead of White.  The injury comes a little less than two years after White tore his left ACL which put him back about a year. He's started in every game this season for the Bills and played in two playoff games last season.
White has allowed eight receptions, two touchdowns, and just 3.2 yards per attempt.
White's injury wasn't the only one that occurred in the game Sunday. Cornerback Christian Benford suffered a shoulder injury and received an x-ray but was able to return after the departure of White. The Bills are also still without Jordan Poyer (knee), who's missed an entire week of practice, and corner Taron Johnson left in the fourth quarter.
For More Football News:
Follow me on Twitter at @sarahspooon. My written work can be found here on Gridiron Heroics and also on Wisconsin Sports Heroics.