New England Patriots general manager and coach Bill Belichick has been one of the most prominent figures in the history of the NFL. He has been part of the dynasty in Foxborough but things have been trending in the wrong direction for the franchise in the last few years.
With a 1-5 record heading into their Week 7 matchup against the Buffalo Bills, news has emerged that Bill Belichick quietly agreed to terms on a lucrative contract extension during the offseason.
From @NFLGameDay: This past offseason, #Patriots coach Bill Belichick quietly agreed to a lucrative multi-year new contract, sources say. That, at least, adds some context to the discussions about the greatest coach in NFL history. pic.twitter.com/ZPjRxzMVzJ

— Ian Rapoport (@RapSheet) October 22, 2023
While this does not give us insight as to how long the reported extension has Belichick signed for or if it is as the general manager or only as a coach. This begins to add a bit of context as to why owner Robert Kraft has not placed him on the hot seat.
While the Patriots offense has been struggling to get going throughout the season, they have gotten off to a hot start today against the Buffalo Bills. New England is 31st in the sport averaging just 12.0 points per game while also being tied for 24th with 25.3 points per game allowed thus far.
What can the New England Patriots do for the remainder of the season with Bill Belichick?
The New England Patriots were one of the most feared teams to go up against and were a lock to have a long trip in the playoffs. However, since the departure of quarterback Tom Brady, the Patriots organization has seemed to lose a bit of its luster. With Bill Belichick searching for win number 300 of his coaching career and getting closer to passing Don Schula's 328 career victories, expect the team to continue attempting to win games.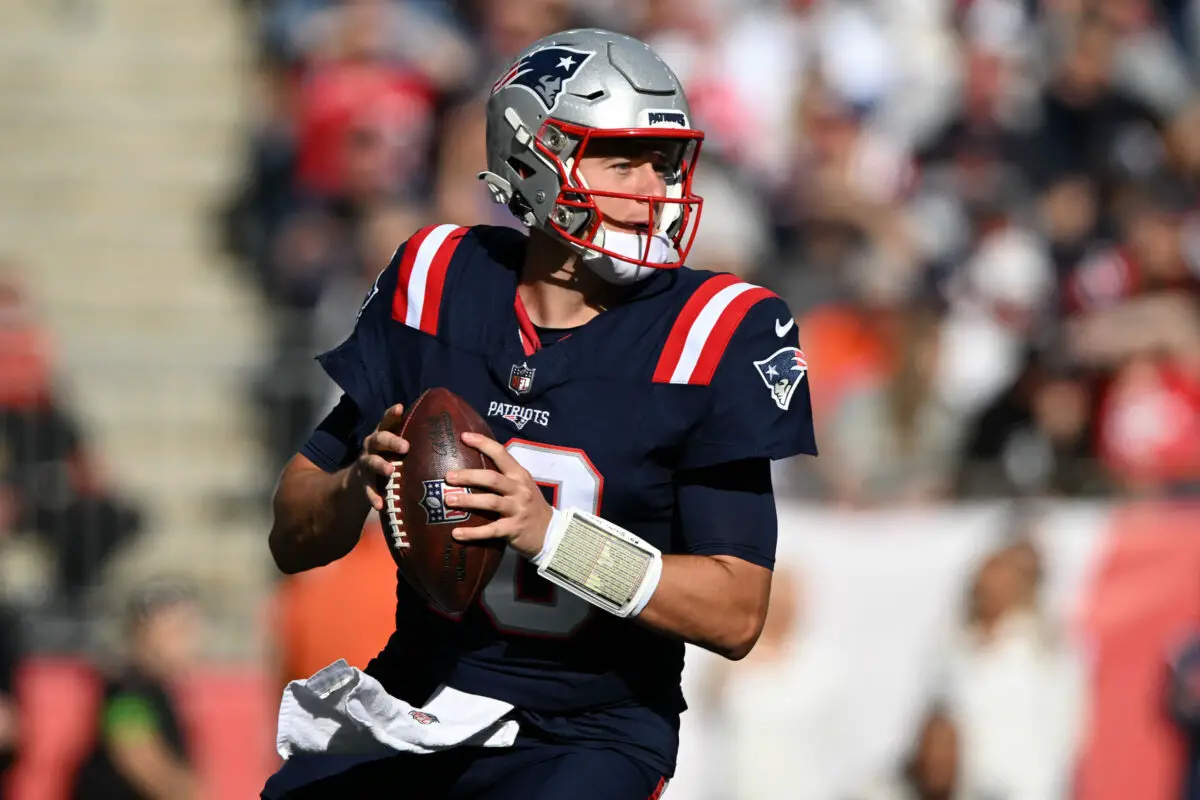 This Patriots team does not have a lot of talent, specifically on the offensive side of things and the blame falls on Bill Belichick as he is also the general manager. The Patriots have not scored 20 points in a game this season and need Mac Jones to step up. Entering Week 7 of the season, the Pats have the sixth pick in the 2024 NFL draft, which may not be the spot to fix the quarterback woes.
Bill Belichick needs to figure out how to get some talent on their roster and how to continue playing strong defense. In the AFC East with the Miami Dolphins, Buffalo Bills and New York Jets, they have the worst talent in the division and need to try to get to eight wins by forcing Mac Jones to not turn the ball over or make bone-headed decisions.