The Baltimore Ravens are hoping they have struck gold with the signing of Odell Beckham Jr. The last time we saw the receiver on the field was in the Super Bowl with the Rams. He tore his ACL and has been rehabbing ever since. The Ravens signed him to a one-year deal to bolster a wide receiver room that left much to be desired. Beckham Jr. is ready to show that he can still be an elite receiver in 2023.
Baltimore Ravens Odell Beckham Jr. Ready For 2023
"I'm excited, but I'm also very determined and hungry," Beckham said. "So through the smiles there's still this, 'I really want this badly.' I'm ready to be great, ready to be excellent again." This is exactly what you want to hear if you are a Ravens fan. Often, players who are feeling disrespected by the media and fans will have extra motivation to come out and prove them wrong. Beckham Jr. will get to catch balls from another motivated player, Lamar Jackson. He wants to show that he is worth the massive contract he just signed.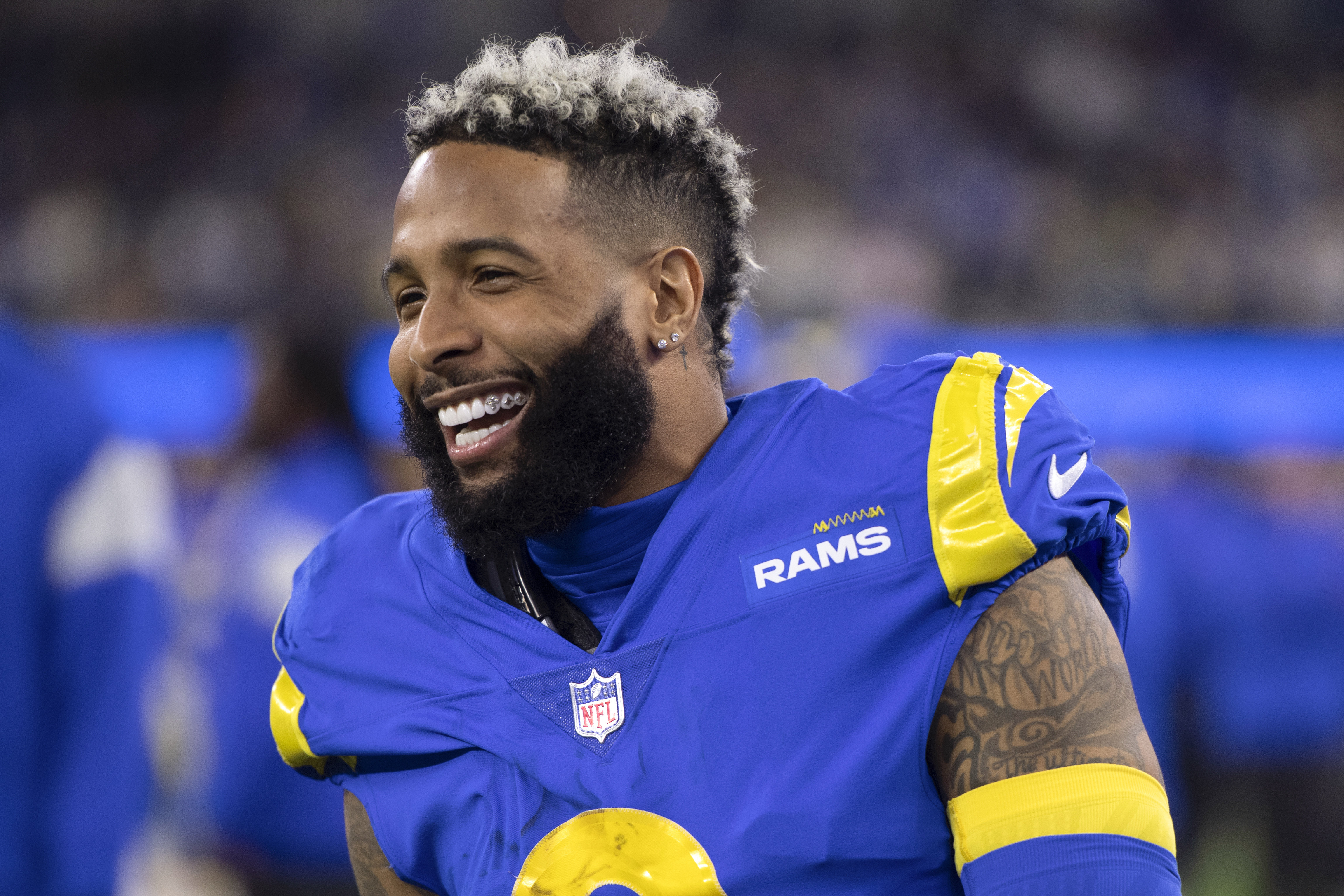 Can Beckham Jr. Play At An Elite Level?
Missing a year usually does not bode well for receivers. Only five wide receivers in NFL history have produced 1,000 yards after missing a full year. The last one to do it was Green Bay Packers receiver Jordy Nelson seven years ago. Most of the time, it takes players awhile to get back into the flow of the game and trust their knees. The good news for Beckham Jr. is that he has had over a year to rehab and prepare. He should go into the 2023 season fully healthy and ready to prove the doubters wrong.
Odell Beckham Jr. ended his most recent interview with this. "I know what I can do." The Baltimore Ravens are hoping that the star receiver can recapture the magic of his early career and push the offense to new heights.