In April, the Arizona Cardinals will have a tough decision regarding their future at the quarterback position.  While hopes have been high for Kyler Murray, the team will decide whether to throw in the towel and roll the dice again on a franchise quarterback in the draft.
Kyler Murray Performance
There are numerous stats to attempt to analyze quarterbacks, but the simplest number is QBR.  Kyler Murray has a career QBR of 92.2 and QBR values of 87.2 and 77.6 in 2022 and 2023, indicating that Murray's career is moving in the wrong direction.
After the replacement of Kliff Kingsbury and the Air Raid offense in February, it is possible that Murray simply doesn't fit into the long-term plans of Head Coach Jonathan Gannon and Offensive Coordinator Drew Petzing.
Petzing has had success over his career on teams that prioritized a strong running game with relatively traditional pocket passers, including Kirk Cousins with the Vikings and Baker Mayfield with the Cleveland Browns.  
Cardinals-Murray Contract Situation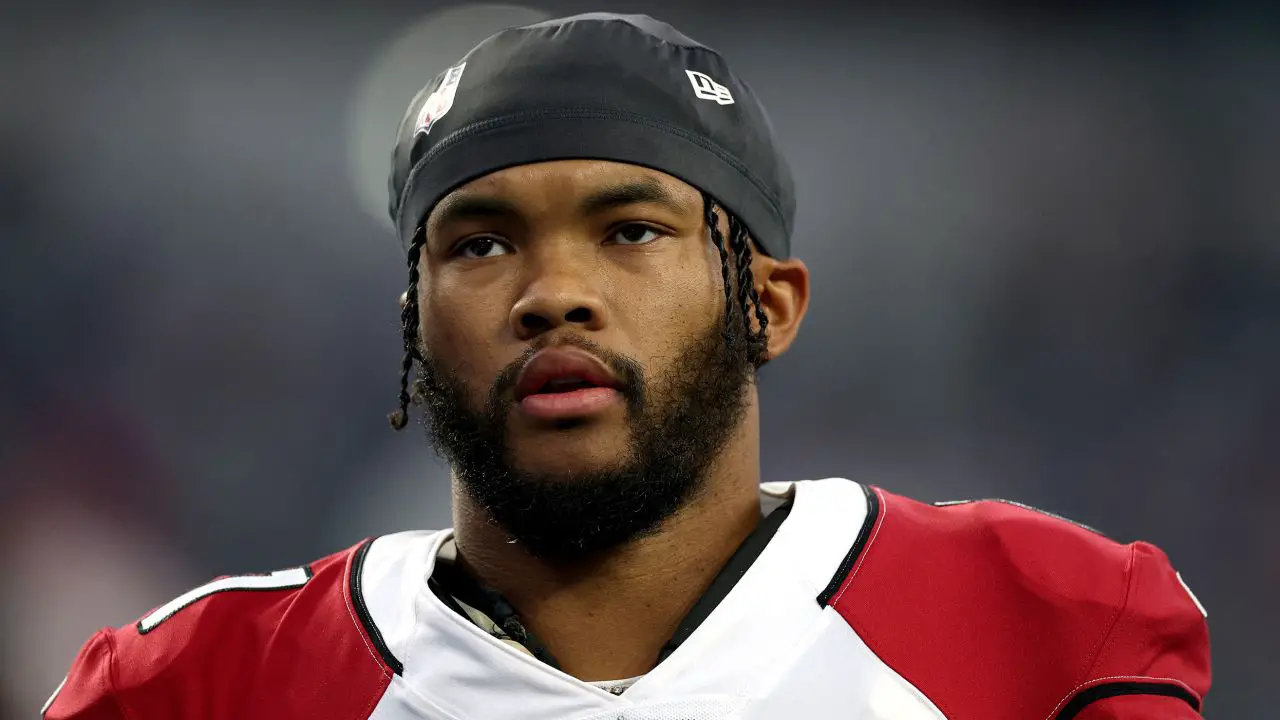 The most difficult aspect for the Cardinals in moving on from Kyler Murray in the off-season would be the recent 5-year contract they signed with Murray for 230 million dollars.  If the Cardinals were to move on in the offseason, they would be liable for just over 81 million dollars in dead cap money.
Due to the dead cap issue, the most likely course of action is that the Cardinals trade Murray to a team needing a stopgap quarterback in mid-rebuild.  A perfect fit for Murray might be with the Tampa Bay Buccaneers, who are unlikely to receive a high draft pick but may be looking to upgrade the quarterback position.