The Arizona Cardinals are hoping that Kyler Murray will suit up for them at some point in 2023. The former number-one overall pick is recovering from an ACL injury. However, when he is on the field, many analysts have mixed opinions about him. The athleticism and arm strength are there but so far in his career, he has not been able to lead the team to a successful season. CBS came out with their quarterback rankings and had Murray in the second to last tier. Murray took to Twitter to respond.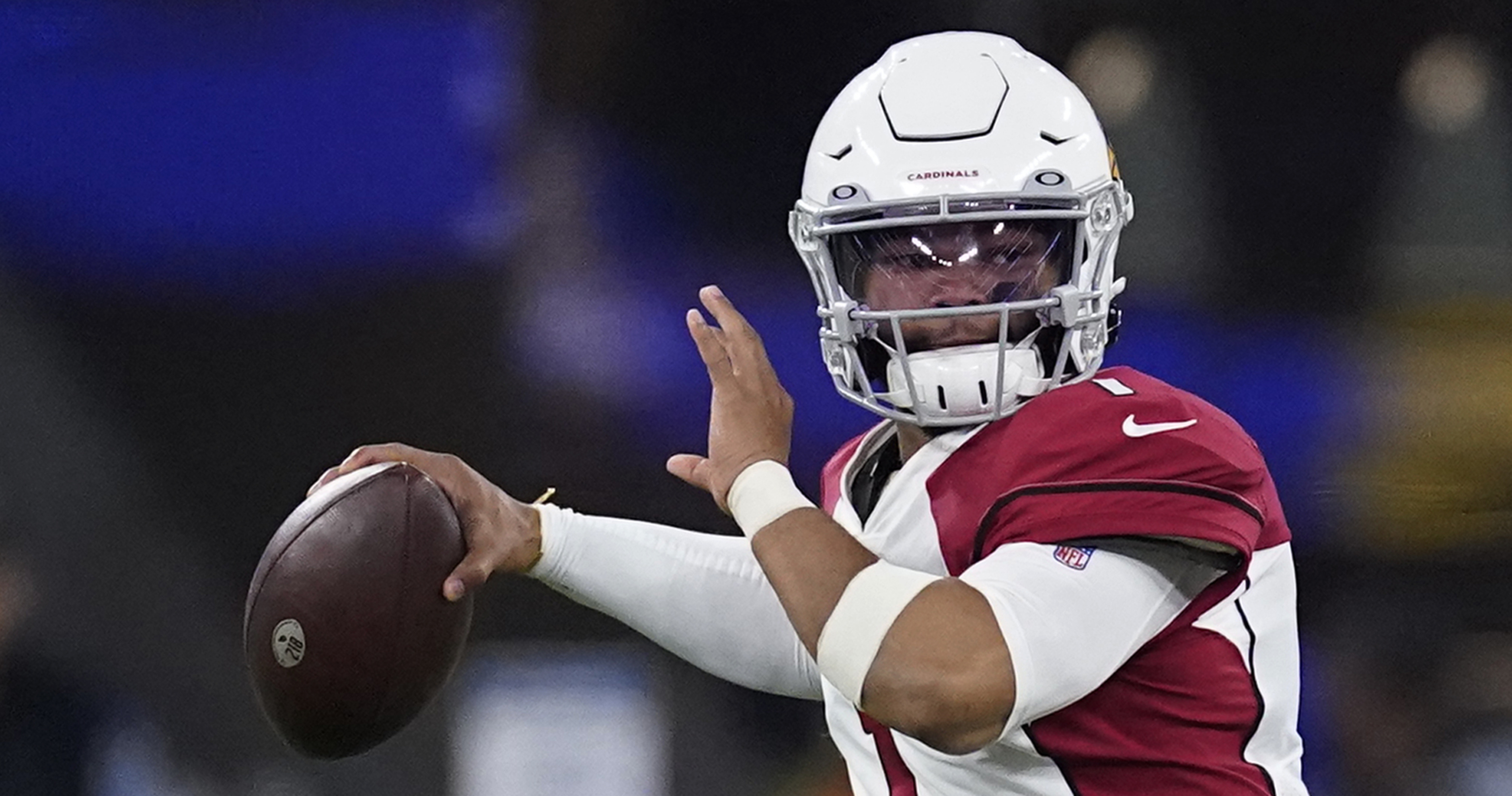 Arizona Cardinals Kyler Murray On Low Rating
Will Brinson of CBS Sports had Murray in a tier called "No Clue, Man". The other quarterbacks in this tier were Sam Howell, Jordan Love, Baker Mayfield, and Desmond Ridder. Brinson does admit that Murray is a tricky player to rank.
"Kyler could go anywhere on this list and could also be his own tier because I couldn't possibly begin to guess how MUCH he plays in 2023, much less how WELL he plays this coming season. The Cards might very well sit on him knowing they want to move on next year after a full-fledge tank sesh."
Murray took to Twitter after the rankings were released and simply said, "I love it". The quarterback is going to use this as motivation to try and come back even stronger.
A Tad Disrespectful
I'll be honest, I'm not a huge Murray fan myself but this seems a little harsh. Murray has led the Cardinals to some fast starts. While those seasons ended in disappointment as they faded down the stretch, he has shown that he can make big plays in big games to a point. To say he is on the same level as Howell and Love who have barely seen the field is going a little too far in my opinion.
What will the Arizona Cardinals do with Kyler Murray past this season? This upcoming draft has Caleb Williams plus a ton of other great quarterback prospects. The team will have to decide whether they stick with Murray or go in another direction.