Adrian Peterson is one of the most dynamic running backs in NFL history. With almost 15,000 career yards and 120 career touchdowns, there is no denying that at one point Peterson was one of the most feared backs. After bouncing around teams for years, Peterson sat out in 2022. Now, he is eyeing an NFL return.
Adrian Peterson Eyes NFL Return
Peterson went on Robert Griffin III's podcast and talked about a possible return. "I can still play," he said. "I feel like I got the ability to continue to get out there and outperform a lot of these kids that I see playing today." The three-time league rushing leader is ready if any team finds themselves in need of running back depth.
"God willing, given the opportunity – whether that's before playoffs here soon – I'll be ready to go out there and make something happen," Peterson added in the interview. The real question is, will any team look to sign him?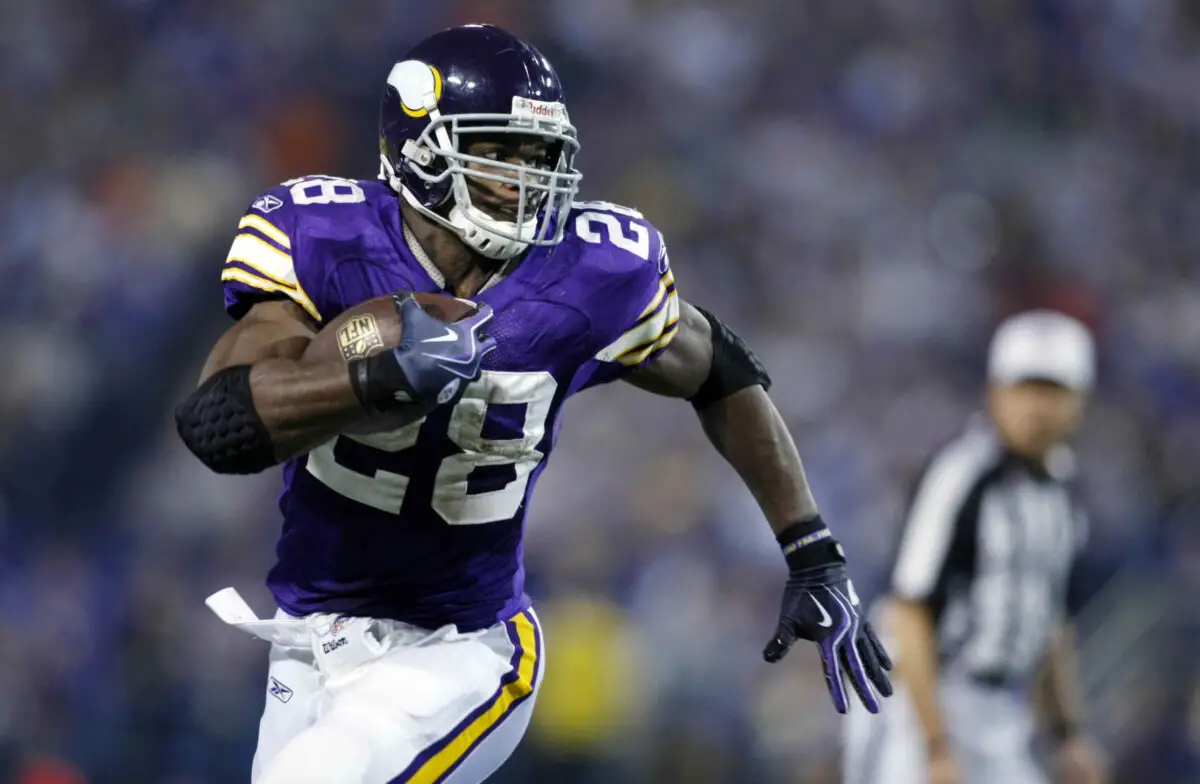 Will Any Team Sign Peterson?
It seems unlikely that a team will take a flyer on the veteran. The reason that the running back market is down right now is the glut of talent at the position. Teams are able to find undrafted free agents to fill a need for a running back and get decent production. While it would be a splashy move to sign Peterson, I'm not sure it would move the needle for any contender. Still, any team is a couple of injuries away from becoming desperate and could give Peterson a chance.
Will we see Adrian Peterson make an NFL return? He is ready and now he just hopes that a team will give him a chance.