Aaron Rodgers has never had any ill-will towards Jordan Love. While Rodgers may have had an issue with the team drafting the quarterback in 2020, he has spoke highly of his relationship with Love. Training camp has officially begun and Love is now the clear starter in Green Bay. Ahead of the first day of training camp, Rodgers texted Love some advice.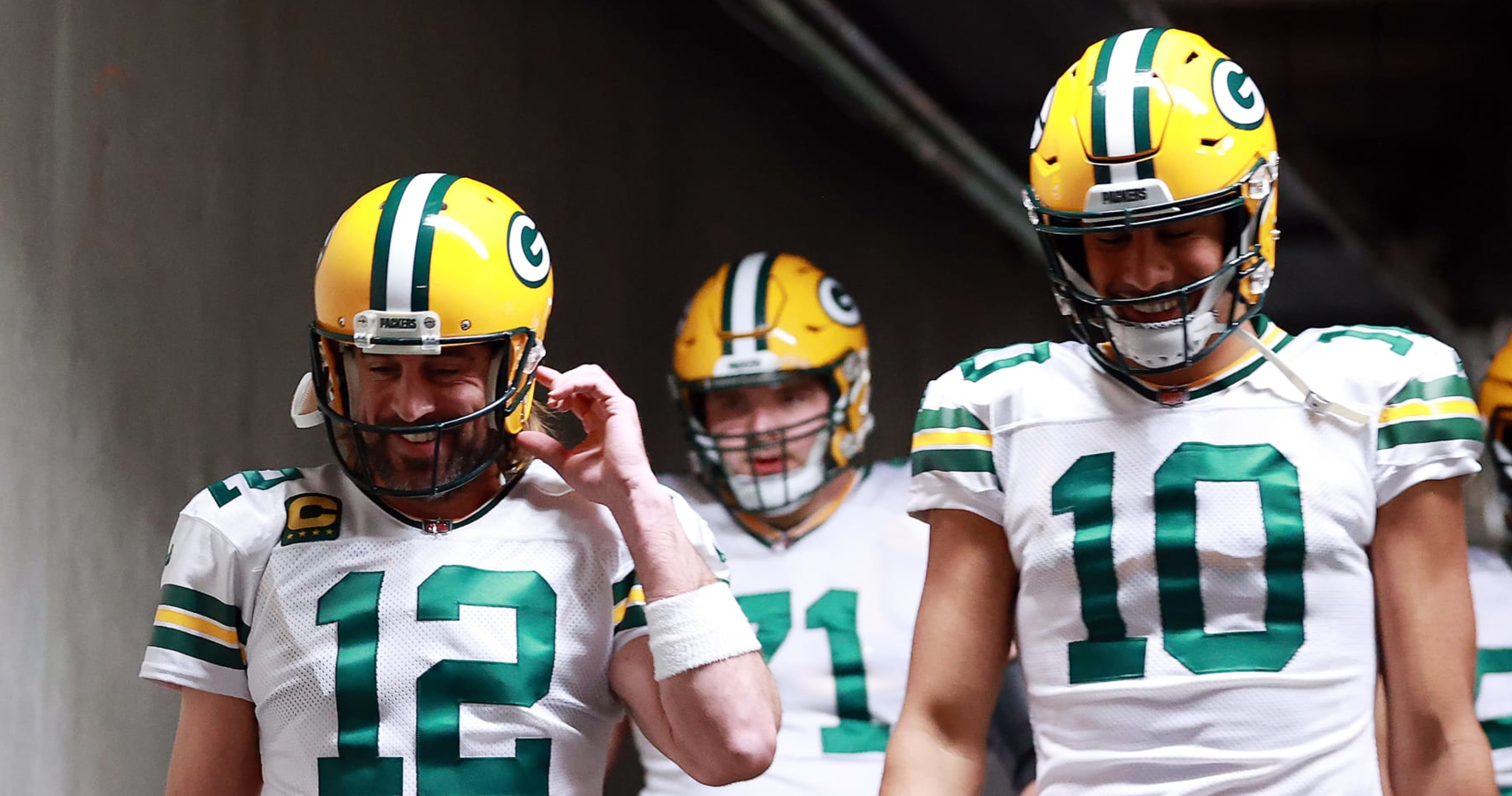 Aaron Rodgers Texts Jordan Love Advice
"He said just be yourself, have fun, enjoy it. It's obviously my time now, and he just said, you know, be yourself. I mean, that's all you can do," Love said to reporters on Wednesday. This has been a common piece of advice from many people. There might be some pressure on Love to be like Rodgers. Love needs to be himself. His skill set is different and ultimately, it will be hard to duplicate what Rodgers has done in Green Bay. Everyone in the Packers organization is behind Love and are doing everything they can in order to help him succeed.
Not The Only New Face On The Packers Offense
The offense is full of young players. The backfield of Aaron Jones and AJ Dillon will be familiar but everything else has seen a lot of turn over. Christian Watson and Romeo Doubs will likely be the top wide receivers on the depth chart but from there, rookies Jayden Reed and Dontayvion Wicks along with second-year player Samori Toure will compete for snaps. At tight end, rookies Luke Musgrave and Tucker Kraft might be the top tight ends on the roster. This is a new look offense and should be fun for fans to watch in 2023.
It is great to see that Aaron Rodgers is being so cordial with Jordan Love. While he may be upset with the front office, he isn't taking it out on the young quarterback. The hope is that both players thrive in their new roles in 2023.