Although they are usually a pretty good gauge of how a player will perform throughout their career, recruiting rankings don't always get everything right. Every year, there are always a few guys that end up slipping through the cracks, and as a result, are extremely underrated players. This article is about some of those guys that did not quite get the recognition that they deserved. Here are the top five most underrated players in the 2023 class.
Number One: Aidan Chiles – QB – Oregon State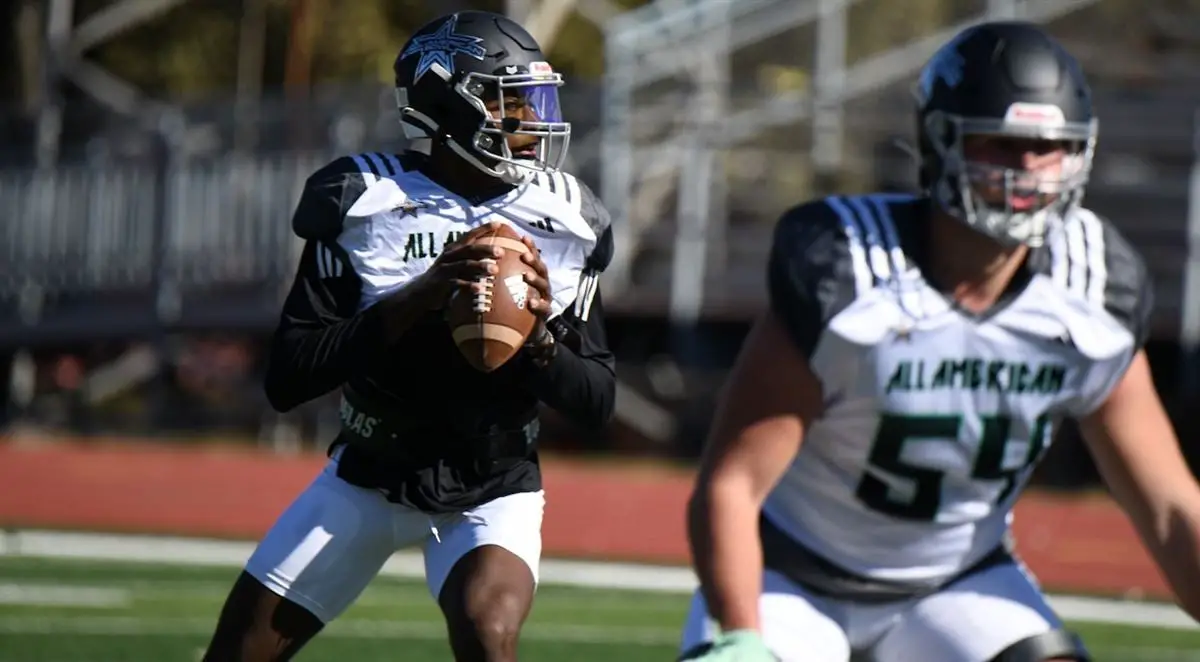 In my honest opinion, Aidan Chiles is far and away the most underrated QB in the 2023 class. The Downey, California native didn't receive much attention until late in the 2022 season when he began to light up opposing defenses both by land and by air.
He only played in five games in his Sophomore season due to the Covid-19 pandemic. He also had his Junior season cut short due to a broken wrist, so it's understandable as to why he has been rated so low for so long. There just wasn't much tape out on the 2023 class standout.
Even though he's seen a pretty significant rise in the rankings, I believe that he is still just a bit too low. He was easily one of the best QBs at the All-American Bowl in San Antonio, save for Dante Moore. Chiles is extremely athletic, and has a great arm as well. I believe that Aidan Chiles is a top 10 QB in the 2023 class
College Comparison: Jayden Daniels
Number Two: Zane Flores – QB – Oklahoma State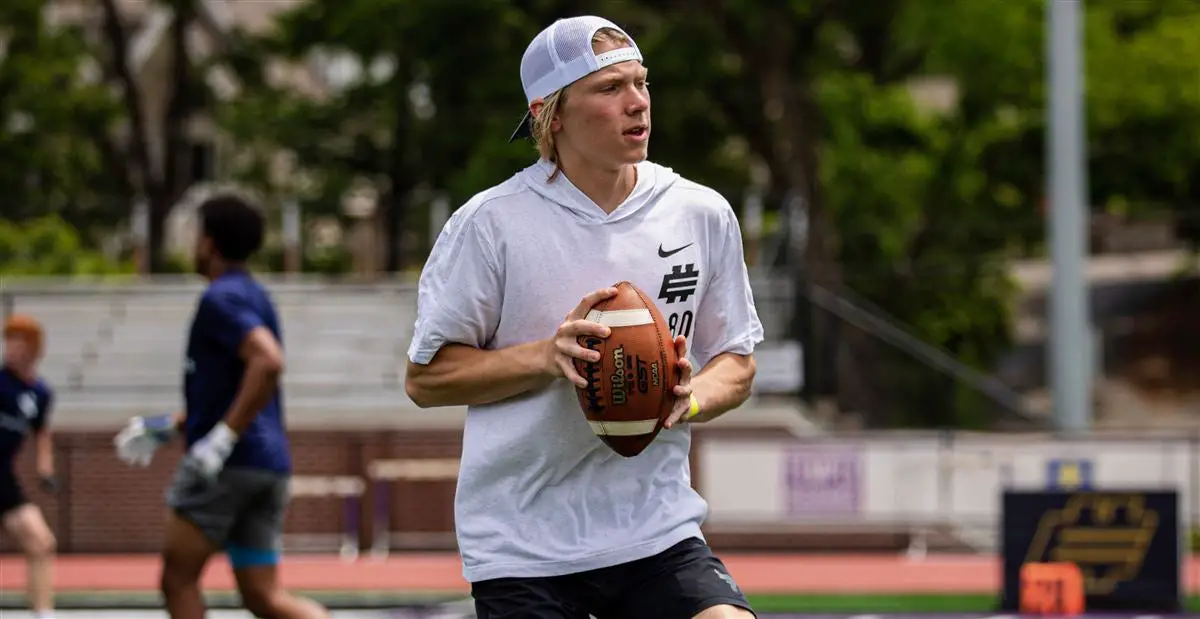 Zane Flores is another QB in the 2023 class that is criminally underrated. Rated as a three-star prospect and outside the top 25 for his position is a crime. Flores is a top 15 QB that is pushing top-ten in my opinion. Oklahoma State got an absolute steal with him. The Nebraska native is the true definition of a diamond in the rough.
What I like the most about Flores is his pocket presence and confidence. He isn't afraid to throw the ball into tight windows, and it usually results in a big play. He'll need to be a bit more careful with the ball at the college level and be more calculated with the risks he takes. His accuracy is very good, especially on deep balls. He's not extremely fast, but he is pretty elusive in the pocket, and can get out of trouble.
Overall, Flores is an excellent prospect, and I expect him to be really good at Oklahoma State. The Cowboys got one of the most talented guys in the 2023 class, who will be a potential All-Conference type of player in my opinion. With the QB situation being as shaky as it is currently in Stillwater, don't be surprised if Flores gets some snaps early. He could very well be starting by the time conference play rolls around.
College Comparison: Bo Nix
Number Three: Mikey Matthews – WR – Utah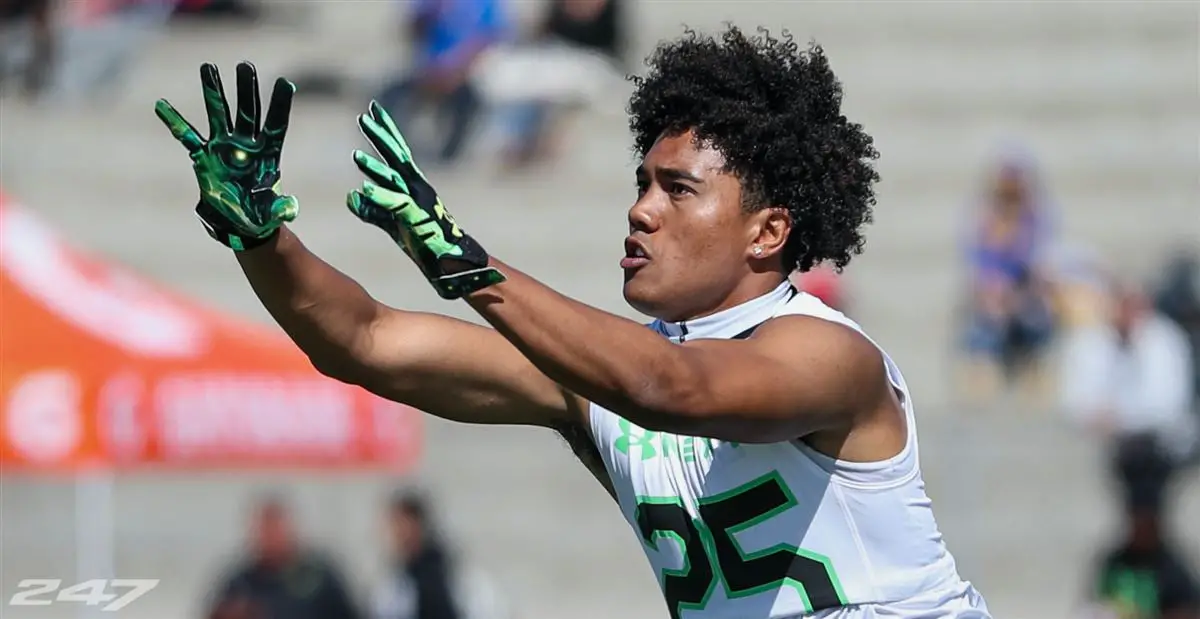 Rated as only a three star talent, Utah commit Mikey Matthews is a prolific receiver that can go up and make the circus catch. Even though he is only 5-10, he has great hands, and has some bounce as well. He displays some great quickness, and can create good separation at the end of routes. I believe that Matthews is a top 30 receiver in the 2023 class.
Hailing from Mission Viejo, CA, Matthews only held eight P5 offers coming out of high school. He would eventually commit to Utah, and he wouldn't get much recognition for most of the year. That is, until he participated in the Under Armour All-American Game in Orlando, where he absolutely lit up the competition. He was one of the best wide receivers all weekend, and he gained a good bit of respect from the scouts that were in attendance.
Utah got an absolute steal right out of USC and UCLA's backyard in Mikey Matthews. This was an incredible evaluation by Kyle Wittingham and the rest of the Utah staff. Matthews should be electric for the Utes in the future.
College Comparison: Ronnie Bell
Number Four: Peyton Kirkland – OT – Texas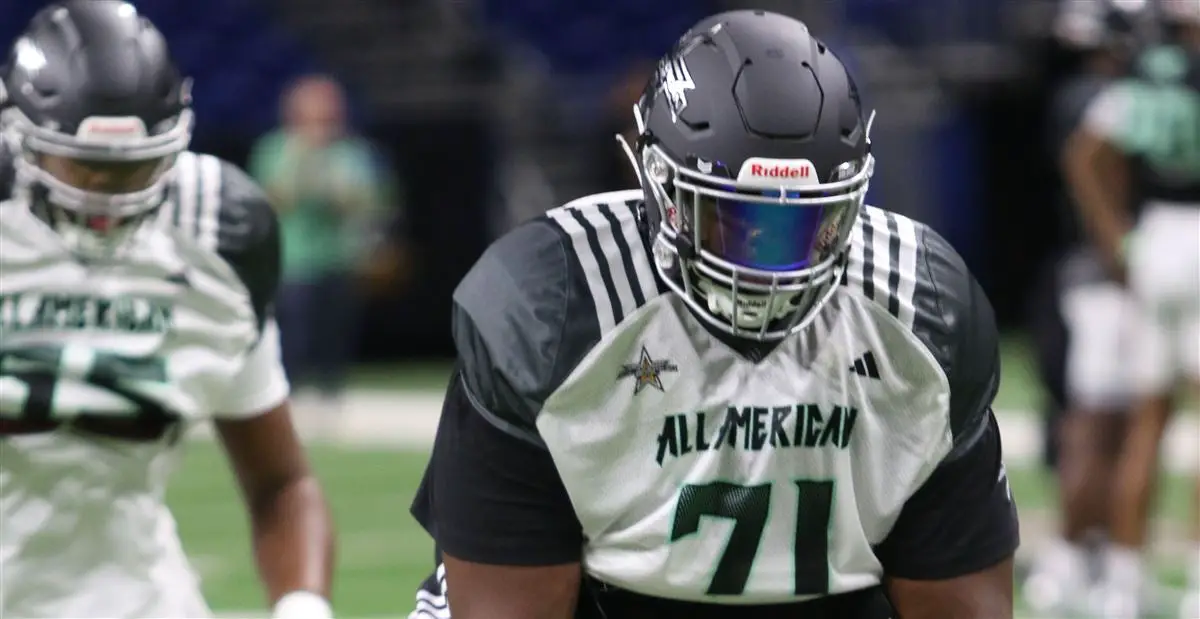 Peyton Kirkland is one of the biggest bodies in the entire 2023 class. Standing in at 6-6, 340-pounds, the Orlando, FL native is an absolute hulk. He will likely play tackle in college for Texas, but he could play guard if absolutely necessary. Kirkland excels in run blocking, and he really impressed me at the All-American Bowl. I would assume that he'll redshirt in year one, but once year two rolls around, I wouldn't be shocked if he gets some run, even in an offensive line room at Texas that has a ton of young potential.
Peyton Kirkland is rated as a three-star prospect in the 247 Composite Rankings, which I find a bit difficult to believe. He is ranked as the number 40 offensive tackle prospect in the country, although I'm not sure how. In my opinion, Kirkland is a top 30 offensive tackle, pushing top 25. I think that he deserves a fourth star as well. He could very well end up as a key building block in Texas's rebuild.
College Comparison: Brey Walker
Number Five: Kayin Lee – CB – Auburn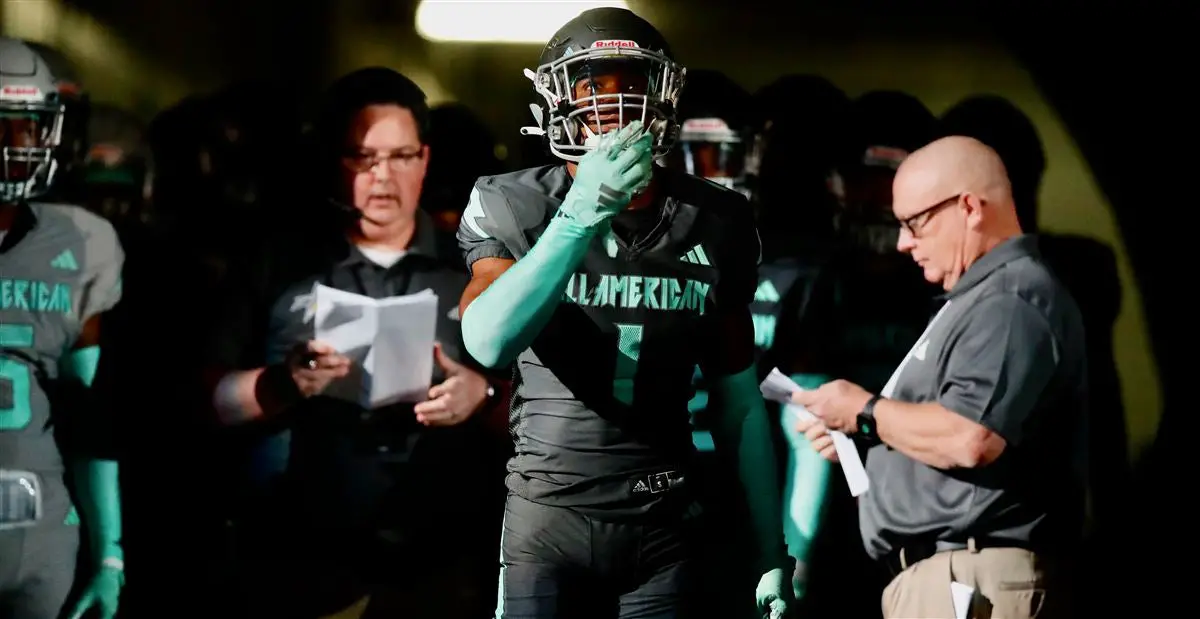 Last but not least, we have Auburn commit Kayin Lee. He was formerly committed to Ohio State. Sadly for the Buckeyes, they missed out on one of the better corners of the 2023 class. Lee is ranked as the number 25 corner in the 2023 class, which isn't bad, but I believe he should be a bit higher. Regardless, the Tigers got a great corner to kickstart their rebuild. He is a bit small right now, but has plenty of time to grow and build onto his frame.
The Cedar Grove standout is good in coverage, but what I love most about him is his ability to make a hit on the ball carrier in the open field. He isn't afraid to put his body on the line to make a play. He gets off of blocks well. From what I saw from Lee at the All-American Bowl, he didn't really let anybody blow past him in one-on-one reps. He stuck with his man, and he typically broke up the pass. He is always looking for the ball while it's in the air to knock it away.
Kayin Lee has a pretty high floor, but I'm really excited to see what he can do after a year or two of development at Auburn. I think he'll end up as one of the better defensive backs in the 2023 class. Props to Auburn for being able to steal such a talented player out of Georgia's backyard.
College Comparison: Faion Hicks
For More Great Football Content
Follow us on Twitter at @GridironHeroics for more great content. We appreciate you taking time to read our articles. To interact more with our community and keep up to date on the latest in Football news, JOIN OUR FREE FACEBOOK GROUP by CLICKING HERE
Checkout our latest podcast!
[powerpress_playlist limit=1]