The 2022 Fantasy Football season is upon us, and we are diving into mock drafts, projections, rising and falling ADP. As we are going through our process, we are identifying players we believe to be overrated and underrated. Today, we dive into the most overrated players in fantasy football.
Najee Harris, RB- Pittsburgh Steelers
I do not understand the infatuation with Najee Harris entering the 2022 season. Najee is currently going in the top ten of early fantasy football drafts. Reports out of Pittsburgh are that they want to lessen the workload on Najee Harris. The workload was the primary reason why we found Najee Harris appealing in the first place. Lesser volume, for a team willing to throw the ball down the field more often, I am fading Najee Harris at his current, expensive price tag.
Tyreek Hill and Jaylen Waddle, WR- Miami Dolphins
Moving Kansas City to South Beach could be a disaster for Tyreek Hills' fantasy numbers. Tyreek Hill benefited from the friendly confines of Andy Reid's offensive system and had the benefit of playing with one of the best quarterbacks on planet earth in Patrick Mahomes. I'm not buying that Tua Tagovailoa can provide enough ceiling opportunities for Tyreek Hill AND Jaylen Waddle at their current ADP. Hill is being selected regularly in the 2nd round, and Waddle in the 3rd.
Brandin Cooks, WR- Houston Texans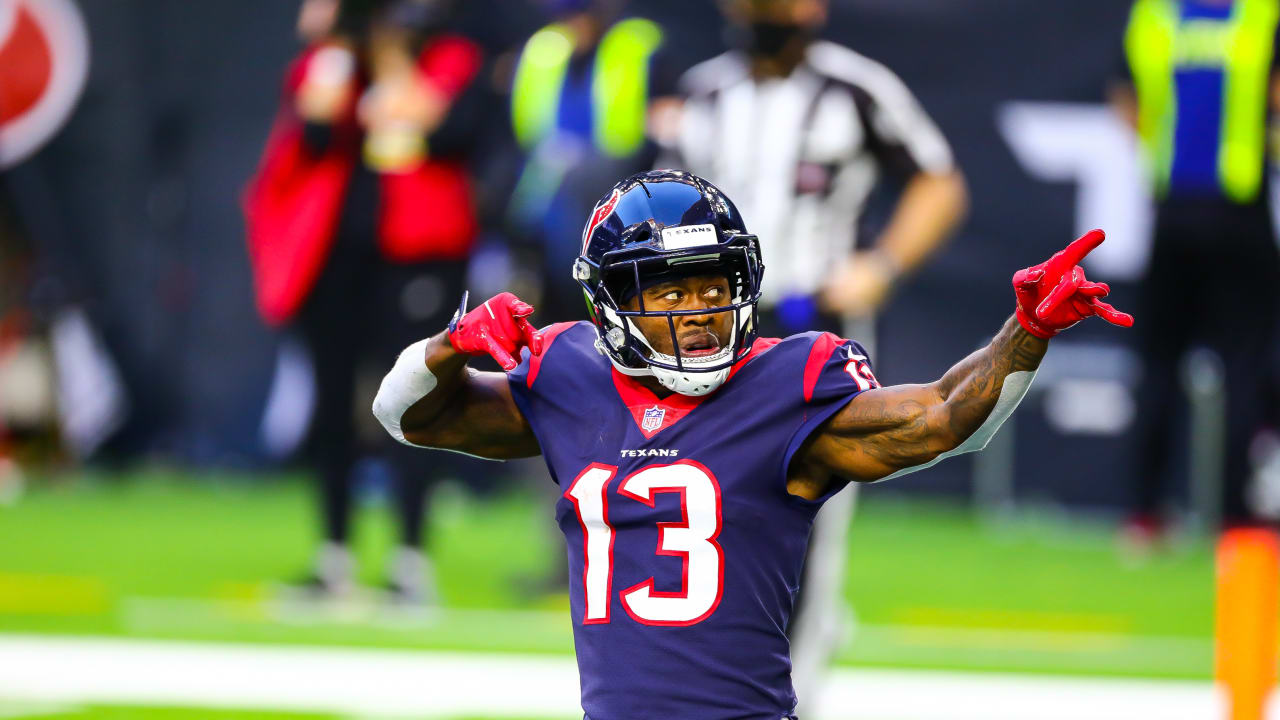 I don't hate Brandin Cooks. The direction his ADP is trending is troubling for me. There is a good amount of steam on Brandin Cooks right now. He is coming off the board in the 5th-6th round range. At that price range, we are buying Cooks at his ceiling. Brandin Cooks led the Texans with 134 targets a season ago, as he was the only game in town. The Texans have an emerging player at wide receiver in Niko Collins, an emerging talent in Brevin Jordan at tight end, and they drafted John Metchie in the 2nd round, adding another playmaker at receiver. The Texans have openly discussed running the ball more and becoming more balanced. Throw in that Brandin Cooks has a horrific track record of concussions. I wouldn't draft Brandin Cooks at his current ADP.
Elijah Mitchell, RB- San Francisco 49ers
Betting on Elijah Mitchell is making a bet on a floor play. Elijah Mitchell was one of the revelations in the NFL a season ago, a 6th-round rookie who became a stalwart. My issues with Mitchell are numerous. With Trey Lance under center, you imagine Lance will steal away some goal-line carries. Elijah Mitchell doesn't project to be a pass-catcher in the 49ers' offense–which limits his upside. The 49ers also invested a 3rd round pick in Tyrion Davis-Price, who should carve out a role for himself in the 49ers' offense. I would only draft Elijah Mitchell at a discounted price.
Elijah Moore, WR- New York Jets
We are not a fan of Team Elijah. Elijah Moore took off in the 2nd half of the season a year ago. We all like the player. Moore is a terrific talent but is being drafted regularly in the 6th round in fantasy drafts. The Jets just drafted Garrett Wilson with a top ten selection. I believe Wilson becomes the alpha in the passing game. The Jets coaching staff have spoken publicly about their desire to become one of the better running teams in the league, and they backed that statement up when they drafted Breece Hall to pair with Michael Carter. Elijah Moore is being drafted way too early in fantasy drafts.
Chris Godwin, WR- Tampa Bay Buccaneers
Chris Godwin's inclusion in this article is purely injury-related. Chris Godwin is a stud when on the field. Unfortunately, Chris Godwin suffered an ACL injury late in the season. Various reports are suggesting that he may not play until November. I would only draft Chris Godwin at an extreme bargain in hopes of a late-season surge.
Amari Cooper, WR- Cleveland Browns
With the uncertainty surrounding the future of quarterback Deshaun Watson, the fantasy implications are dire for the remaining Brown playmakers. Amari Cooper is the player most affected. Going from Deshaun Watson to Jacoby Brissett is a massive dropoff.
Amon-Ra St. Brown, WR- Detroit Lions
Amon-Ra St. Brown falls victim to similar circumstances we laid out for Brandin Cooks and Elijah Moore. Amon-Ra St. Brown took off in the 2nd half of 2021, but he was one of the only viable pass catchers on the team. The Detroit Lions have loaded up at the receiver position in the off-season as they signed DJ Chark in free agency and then drafted Jameson Williams in the 1st round of the 2022 NFL Draft. D'Andre Swift and T.J. Hockenson remain breakout candidates as well. Amon-Ra feels like he's losing a good amount of volume. I will pass at his current 6th-round price tag.
David Montgomery, RB- Chicago Bears
David Montgomery is a volume-based running back on one of the worst offenses in the NFL. I prefer to draft for upside, and I struggle to get any sense of upside coming out of Chicago. Khalil Herbert can play, and I wonder if a new coaching staff gets him involved more often. David Montgomery is being drafted firmly in the 'dead zone' for running backs, an easy pass for me.
For More Great Football Content
Follow us on Twitter at @GridironHeroics for more great content. We appreciate you taking time to read our articles. To interact more with our community and keep up to date on the latest in Football news, JOIN OUR FREE FACEBOOK GROUP by CLICKING HERE
Checkout our latest podcast!
[powerpress_playlist limit=1]