Win Total: O/U 9.5
Make Playoffs: Yes +125/No -150
Win NFC West: +300
Super Bowl Odds: +3000
All odds and lines are from Draftkings
2021 Recap
The Arizona Cardinals were a polarizing team last year. For the first half of the season this team was arguably the best team in football. They started the season 7-0 and it really felt like they would be a legit contender come playoff time. The season really flip flopped after they lost to Green Bay as they went 4-6 to finish the rest of the season and finished with an 11-6 record. They limped into the 5 seed where they were blown out by the Super Bowl Champion Los Angeles Rams.
Key Departures: Chandler Jones, Chase Edmonds, Christian Kirk, DeAndre Hopkins (SSPD)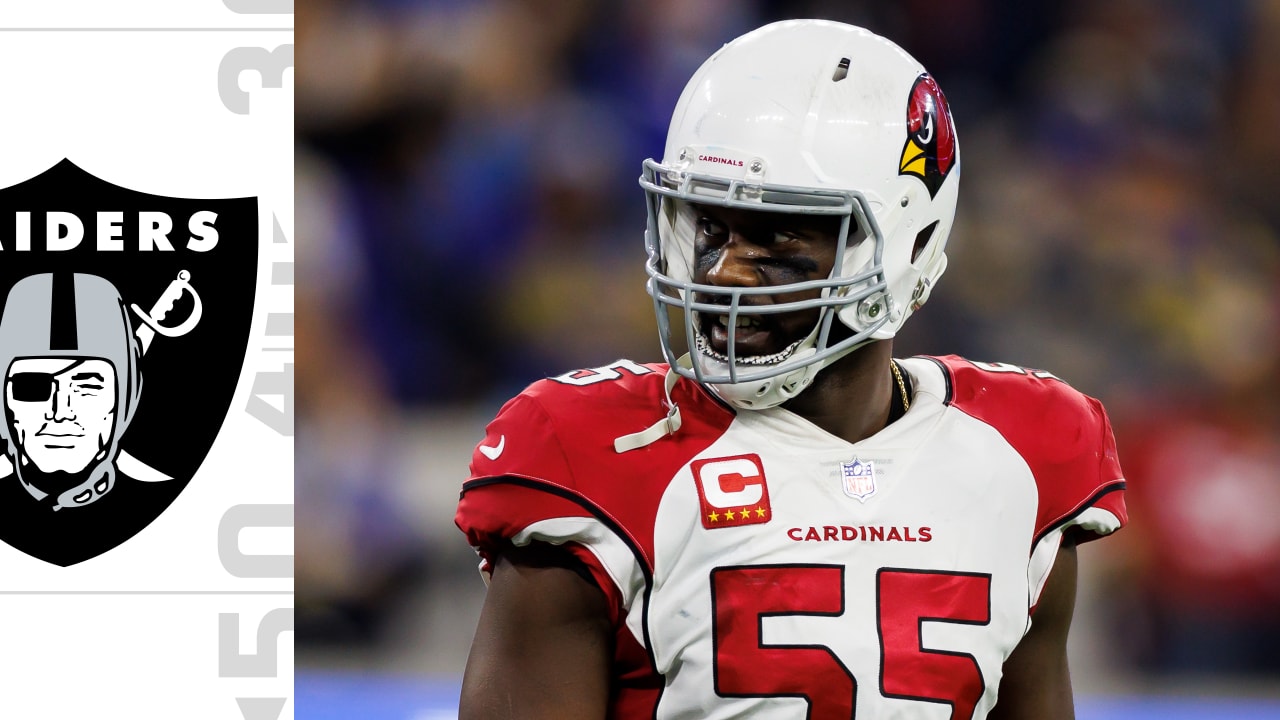 Losing Chandler Jones is a massive loss as he has been one of the premier edge rushers these past couple seasons. While they still have J.J. Watt, they don't have that elite presence anymore. Edmonds was a very useful piece in the Cardinal's offensive scheme last year due to his speed and ability to catch the ball. Losing him doesn't hurt as much as the Jones departure, but he was still a valuable weapon. Arizona also had Christian Kirk elect to cash out and sign with the Jacksonville Jaguars. Kirk led the team in receptions and yards last year which they will have to replace. Lastly, DeAndre Hopkins being suspended may have been some of the worst news for Cardinal fans. Hopkins will miss the first six games of the 2022 season. I believe Hopkins getting injured last year played a big part in Arizona's downfall last year.
Key Additions/Resigning's: Marquise Brown, James Connor, Zach Ertz
Let's start with Marquise "Hollywood" Brown. Hollywood comes in and will essentially replace Christian Kirk. At first, I thought the Cardinals gave up too much as they gave up the 23rd overall pick this year for Brown and a 3rd round pick (Pick 100). Analyzing it more, I think Brown will have success in this offense reuniting with his former college QB, Kyler Murray. Brown's speed is elite and Murray is one of the best deep ball quarterbacks in the league. I think he will get more valuable deep looks which will benefit his career and the Cardinal's offense. Resigning James Connor was smart. Connor is able to provide the dual capability of being able to run between the tackles and catching the ball. Ertz too, came over in a midseason trade and had success filling that void of Arizona's tight end to complete their passing attack.
Schedule
The Cardinals come into the 2022 season with the 8th hardest schedule according to SharpFootballAnalysis.com. When you look at their schedule, this team can very well start the season with 3 straight losses. They host the Chiefs Week One, on the road to The Raiders Week Two, and come back to host The Rams Week Three. Not a favorable start by any means. I don't see them being favorites in any of these games. After that it gets a little easier but when you look at their schedule as a whole it's going to be a test for the Cardinals. With games sprinkled throughout the season vs The Chargers, Patriots, Broncos, Buccaneers, and Vikings, while battling in the already very competitive NFC West, this season will not be a breeze.
 My Picks and Analysis: Cardinals U9.5 Wins and To Miss Playoffs -150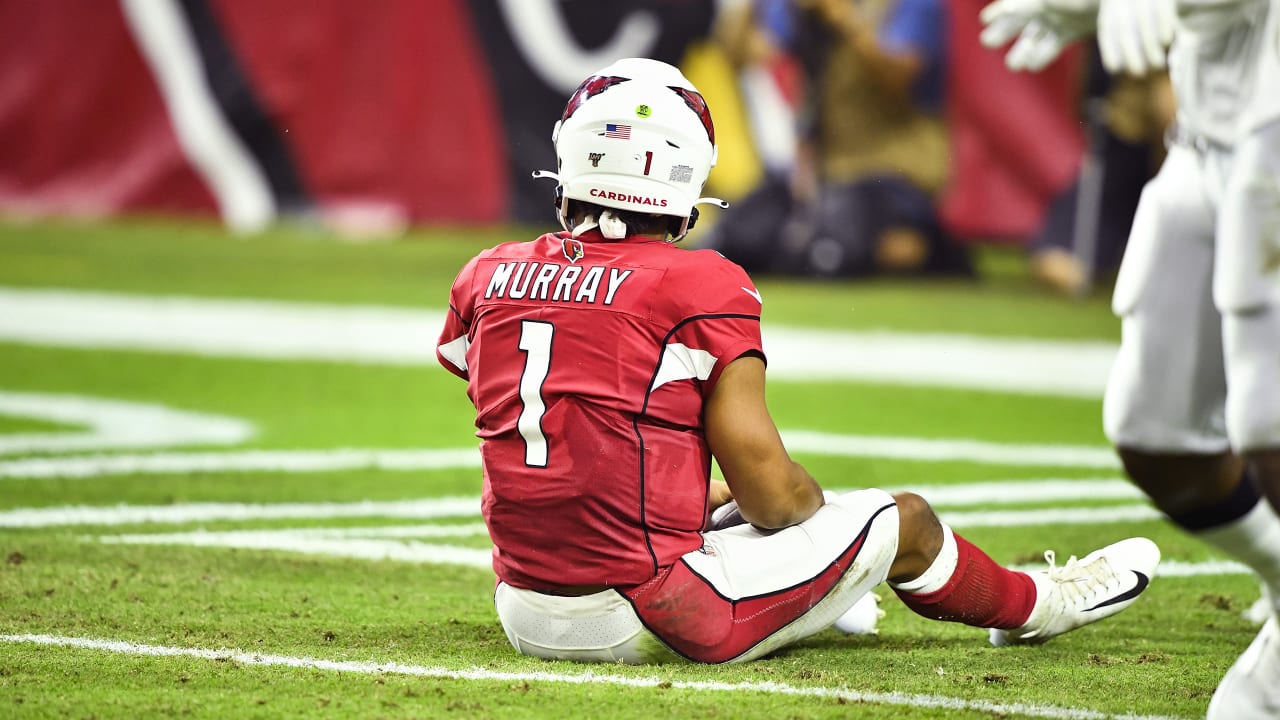 My favorite picks here are both the Cardinals to go under 9.5 wins and for the Cardinals to miss the playoffs at -150. The Cardinals are a solid team but they have a lot going against them going into the season. Losing Hopkins for 6 games is massive and I don't think Hollywood Brown just slides in to that role as a true alpha number one. They lost their best defensive player too which makes this defensive unit a lot less intimidating. I truly think The Cardinals start 0-3 and their schedule is one of the hardest in the league. I have The Cardinals finishing 3rd in this division and I believe it will be tough to make the playoffs in their position with 8 or 9 wins which Is what I am projecting.
Prop to bet: Marquise Brown Over 895.5 Total Receiving Yards
While I don't think Brown can replace Hopkins Production, I do think Brown will shine in this offense. Last year, Brown finished with 91 Recs and 1008 Rec Yards which was his best year of his career based off those metrics. Arizona and Baltimore surprisingly enough had an almost equivalent pass rate last year. Murray was ranked the 3rd best deep ball QB last year according to NFL.com and their NextGenStats. Lamar Jackson was not even ranked in the top 10. I think just based off this we can expect Brown to get more deep looks and connect on more deep balls. Even if he doesn't reach 91 receptions again I think he can eclipse 895 yards. We saw Christian Kirk last year bring in 982 yards on 77 Rec's and I'd argue Brown is a better WR than kirk which makes this prop easily attainable.
For More Great NFL and NCAA Betting Content
Follow me on Twitter @alexrod1332 and follow us @GridironHeroics for more great content. To read more of our articled and keep up to date on the latest football betting news, click here!
For More Great Football Content
Follow us on Twitter at @GridironHeroics for more great content. We appreciate you taking time to read our articles. To interact more with our community and keep up to date on the latest in Football news, JOIN OUR FREE FACEBOOK GROUP by CLICKING HERE
Checkout our latest podcast!
[powerpress_playlist limit=1]