In light of the Serial Killer Sunday series being postponed until a spookier time, we will pick a cheerier topic for the Holiday season – which player is most likely to be the serial killer in your division.
This is serious business so take note. This week we will be outing the alleged serial killers hiding in the AFC South and NFC South Divisions.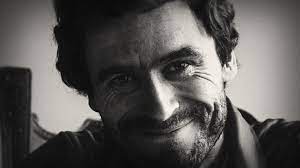 NFC South
We all smell the poop and it's in the Houston Texans head coach office.
The suspect of the NFC South isn't a player, it's a coach. Which coach? No one is sure – It's been narrowed down to Bill O'Brien and/or Romeo Crennel.
What did they do? They facilitated a level of creep that trumps every alpha male and incel influencer's individual creep put together.  Allegedly, in November of 2020 (that's you, Romeo) Watson found a NDA in his locker after an accuser threatened to go public. Watson also allegedly got a team-sponsored hotel room where much of the debauchery went down between 2019 and 2021 even after complaints were made (mostly you, Bill). The first pertinent question is why don't more companies offer hotel vacays for their employees? Probably for reasons like this. We can't have nice things.
Allegedly he also borrowed massage tables from the team for extended periods of time, with members of the athletic team witnessing this. We'll let that slide since we know the people at the bottom of the chain of command don't get to make the decisions anyway. Which is why the head coaches are on the hot seat – we know you all are omniscient, seeing all on your team (allegedly). You know who else has no conscience? Serial killers. Case closed.
*
The runner up for possible serial killer in the  NFC South is Jacksonville Jaguar DE (at the time of the crime this year) Lerentee McCray. Lerentee was going 88 MPH hours in a 50 MPH zone. A cop tried to pull him over, got a horn honk and the finger from McCray instead, and a speed chase ensued. Lerentee went up to 100 MPH and crossed three lanes of traffic during the chase.
Another officer eventually pulled him over, and McCray was brought to a hospital due to what seemed like an "altered state." The initial cop confronted him with his charges, and Lerentee responded "Oh, that was you? My bad." You know who else was in a car chase with a altered state of mind? Remember what he "did not" do? Enough said.
AFC South
The AFC South suspect could only be the one – Tom Brady.
Why Brady?
No soul – can assist in facilitating Deflate Gate (allegedly) and then deny it until he's blue in the face, believably too. There's a darkness that lies within, with all of the properly inflated balls.
Loves football more than anything, or anyone. Almost as much as a serial killer loves taking lives.
Brady disappears from practice for long periods of time without clear explanations – you know who else disappeared without reason? The Sunday Morning Slasher.
He needs a lot of space – sounds a little… anti social (personality disorder).
He has a temper – he throws tablets regularly, what else does his temper drive him to do?
Another case closed.
*
The runner up for the AFC South is Price Shembo. He is an ex-Falcon who was booted from the team in 2015. Why? He did a Christopher Moltisanti and Cozette situation, except Shembo used his foot and not his butt.
Just like the NFL, Tony Soprano draws the line at animal abuse – everyone else is fair game with limited consequences.
We all know that hurting animals is one of the key signs of a future as a serial killer. Along with bed wetting and pyromania. Keep an eye out.
For More Great Football Content
Follow us on Twitter at @GridironHeroics for more great content. We appreciate you taking time to read our articles. To interact more with our community and keep up to date on the latest in Football news, JOIN OUR FREE FACEBOOK GROUP by CLICKING HERE
Checkout our latest podcast!
[powerpress_playlist limit=1]