QB: Justin Fields, Chicago Bears (2019-2020)
Justin Fields is an all-American, two-time Big Ten Player of the Year, and two-time Big Ten Quarterback of the Year, two-time Big Ten Champion, Sugar Bowl Champion, and the 11th overall pick in the 2021 NFL Draft, Fields is a franchise quarterback in the making.
RB. Ezekiel Elliott, Dallas Cowboys (2013-2015)
Zeke carried the Buckeyes to the 2014 National Title, and was all-Big Ten and All-American at Ohio State. As a Dallas Cowboy, he's been the NFL Rushing leader twice, a three-time pro-bowler, and a two-time All-Pro running back. One of the best to wear scarlet and gray and is now one of the best in the NFL.
RB: J.K. Dobbins, Baltimore Raves (2017-2019)
Dobbins was all-Big Ten all three years at Ohio State and a first-team all-American his final year. He won the Earl Campbell Tyler Rose Award for the best player from Texas in 2019. He lead the Buckeyes to three Big Ten Championships, Cotton and Rose Bowl wins, and a college football playoff berth. He ended his Buckeye career with 4,459 rushing yards, second to only Archie Griffin, and his final season with 2,003 yards rushing, first all-time in a single season by a Buckeye, passing Eddie George, and becoming the only Buckeye back to ever rush for 2,000 yards or better. In his first season in the NFL, he had a promising 805 yards rushing and nine touchdowns. His second season was over before it began due to injury but Dobbins is expected to be the primary back in an offense that loves to run the football in 2022.
WR: Michael Thomas, New Orleans Saints (2012-2015)
Thomas was a key part of Ohio State's title run in 2014 with a huge playoff touchdown catch against Alabama in the Sugar Bowl. With the Buckeyes, Thomas won a Sugar Bowl, Fiesta Bowl, had an undefeated season, and a national champion season. His career with the Saints has been record-breaking in production. Thomas holds the record for most receptions in a season in the NFL with 149 in 2019, the year he was also named NFL Offensive Player of the Year. He was a pro-Bowler from 2017-2019 and all-Pro in 2018 and 2019. Thomas was slowed in 2020 and sidelined altogether in 2021 with injury but is looking to be back with a vengeance in 2022.
WR: Terry McLaurin, Washington Commanders (2014-2018)
McLaurin was one of the late great Dwayne Haskins' favorite targets at Ohio State and in their time together in Washington. McLaurin is coming off of back-to-back 1,000-yard receiving seasons for the Commanders and will once again be the favorite target of whoever takes the snaps from the center for Washington.
WR: Chris Olave New Orleans Saints Wide Receiver (2018-2021)
Chris Olave, the all-time leader in receiving touchdowns at Ohio State, joins another Buckeye great in Mike Thomas. They look to be a very potent receiving combo for whoever slings the ball for the Saints, whether it's Jameis Winston, Taysom Hill, or a 1st Round draft pick in 2023.
TE: Jeremy Ruckert, New York Jets (2018-2021)
Ruckert finished his Buckeye career with 54 catches for 615 yards and 12 touchdowns. 2nd all-time in touchdowns for a tight end. He helped the Buckeyes to three straight Big Ten Championships and back-to-back final four playoff appearances and one Sugar Bowl victory. Ruckert, a native of Long Island, New York now has the opportunity to play for his hometown team, the Jets. He looks to be a key target of second-year quarterback, Zach Wilson.
LT: Taylor Decker, Detroit Lions (2012-2015)
Decker has been a stalwart ever since being the only underclassman on the Buckeye offensive line in 2013. He was key to the Buckeyes winning the 2014 National Championship, an all-American in 2015, and Big Ten Offensive Lineman of the Year in that same senior season. He was a 1st Round Draft pick by the Lions in 2016. He has started 80 games for Detroit and has been their best lineman since his rookie year and they look to continue to rely on him in 2022.
LG: Andrew Norwell, Washington Commanders (2010 – 2013)
The former 5-Star recruit from Cincinnati, Ohio has had a long NFL career after going undrafted after his senior season in 2013. He was all-Big Ten Freshman in 2010 and First Team all-Big Ten in 2012 and 2013 being a huge part of an undefeated 2012 season and 24 straight wins for the Buckeyes. Norwell was a stalwart for the Panthers during Carolina's Super Bowl run before spending time with Jacksonville and now Washington. He looks to continue his career as a starter for the Commanders.
C: Corey Linsley, Los Angeles Chargers (2009-2013)
Linsley was an integral part of Ohio State going 12-0 in 2012 and winning 24 straight games in 2012-2013. Linsley was with the Packers from his rookie season in 2014 through 2020 and he made a name as one of the best centers in the league. When he was signed by the Chargers they gave him a lengthy and big contract making him the highest-paid center in the NFL. Linsley was a Pro-Bowler in 2021 and All-Pro in 2020 and 2021.
RG: Wyatt Davis, New Orleans Saints (2017-2020)
Davis was a standout at Ohio State being all-Big Ten in 2019 and 2020 and Big Ten Offensive Lineman of the Year in 2020. He was a first-team all-American in 2019, and a unanimous all-American in 2020. Davis spent his rookie year with the Vikings but just at the end of the 2022 preseason, he landed with the New York Giants.
RT: Jamarco Jones, Tennessee Titans (2014-2017)
Jamarco Jones was a stalwart left tackle for Ohio State in 2016 and 2017, starting all of his final 27 games. He landed with the Seahawks in the NFL from 2018 through 2021 and in 2022 he signed with the Tennessee Titans.
LE: Nick Bosa, San Francisco 49ers (2016-2018)
Nick Bosa was an all-American, all-Big Ten, and Big Ten defensive lineman of the year for Ohio State in 2017. In 28 games as a Buckeye Bosa had 29 tackles for a loss and 17.5 sacks. His productions with the Niners has been just as good. In 41 games, including the playoffs, he has 42 tackles for a loss and 32.5 sacks. This has been enough to earn him Defensive Rookie of the Year and two trips to the Pro-Bowl and a Super Bowl appearance. Bosa looks to be good for a long time in the NFL.
DT: Cam Heyward, Pittsburgh Steelers (2007-2010)
Cam Heyward was a standout at Ohio State starting from the first game his freshman year to his last game his senior year. Along the way, he had 136 tackles, 31 tackles for a loss, 15 sacks, one interception, and one touchdown. The Buckeyes won four straight Big Ten Championships with him and a Rose Bowl and Sugar Bowl. As a Pittsburgh Steeler Heyward is a four-time all-pro and five-time Pro Bowler.
RE: Chase Young, Washington Commanders (2017-2019)
Chase Young rewrote the record books while at Ohio State. For his career, he had 98 tackles, 40.5 tackles for a loss, and 30.5 sacks, including 16.5 sacks (a school record) in his final year. He also forced nine fumbles, seven of them in his final season, and he only played 12 games that year. He took home boatloads of hardware, including the Nagurski Trophy, the Bednarik Trophy, the Hendricks Award, Big Ten Player of the Year, Big Ten Defensive Player of the Year, and Big Ten Defensive Lineman of the Year. Young's career has continued with fireworks for the Washington Commanders. He was the Defensive Rookie of the Year in 2020 and made the Pro Bowl. After an injury-shortened 2021, Young looks to recapture momentum in 2022.
LOLB: Joey Bosa, Los Angeles Chargers (2013-2015)
Bosa's Buckeye career was highly decorated. He was integral in the 2014 National Championship run. He was a two-time all-American (2014, 2015), two-time Big Ten Defensive Lineman of the Year (2014, 2015), and Big Ten Defensive Player of the Year (2014). He had 148 tackles, 51 of which went for a loss, 26 sacks, five forced fumbles, and an interception. In his pro career, Bosa was 2016 Defensive Rookie of the Year, and a four-time Pro-Bowler. He has 291 tackles (213 of them solo), 58 sacks, and 12 forced fumbles for the Chargers.
MLB: Pete Werner New Orleans Saints (2017 – 2020)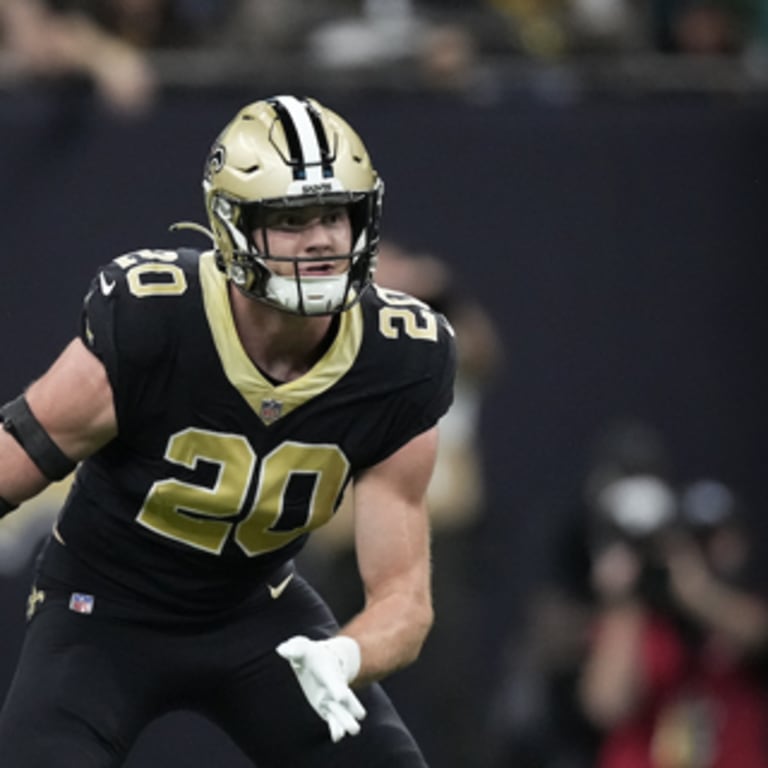 Werner was a four-time Big Ten Champion while at Ohio State. He had 185 career tackles, 16 for a loss, and four sacks. Werner was a second-round pick by the New Orleans Saints. He played well in his rookie season, starting half the games he played. He looks to continue that success in 2022.
MLB: Jerome Baker Miami Dolphins Linebacker (2015 – 2017)
Baker was an all-Big Ten linebacker for Ohio State. He totaled 159 tackles, seven sacks, and two interceptions while at Ohio State. In four seasons in the NFL Baker has 409 tackles, 17 sacks, 13 passes defended, five forced fumbles, three interceptions, and one touchdown.
ROLB: Baron Browning Denver Broncos Linebacker (2017- 2020)
Browning tallied 110 tackles, 18 tackles for a loss, seven sacks, forced two fumbles and recovered two fumbles in his time at Ohio State. As a reserve linebacker with the Broncos, he had 58 tackles his rookie season and looks to be a starter at outside linebacker in 2022 for Denver.
CB: Denzel Ward, Cleveland Browns (2015 – 2017)
Ward had 67 total tackles while at Ohio State. He only had two interceptions but 24 pass breakups with 15 in his final season were enough to earn him all-Big Ten and all-American honors. Since being drafted by his hometown Cleveland Browns, Ward has had 183 tackles, 50 pass deflections, ten interceptions, two fumbles forced, three fumbles recovered, and two defensive touchdowns.
CB: Marshon Lattimore, New Orleans Saints (2014 – 2016)
Lattimore had 45 tackles and 4 interceptions in his one year as a starter at Ohio State. He was NFL Defensive Rookie of the year in 2017 and has been a four-time Pro-Bowler. He has totaled 298 tackles, 74 pass deflections, 13 interceptions, five forced fumbles, five recovered, and a touchdown.
S: Jordan Fuller Los Angeles Rams Safety (2016 – 2019)
Fuller had 224 tackles while he was a Buckeye. He also had 5.5 tackles for a loss, five interceptions, and three forced fumbles. In two seasons with the Rams he has become a team captain, a Super Bowl Champion, has had 173 tackles, nine pass deflections, and four interceptions.
S: Vonn Bell Cincinnati Bengals Safety (2013 – 2015)
Vonn Bell was key to Ohio State's 2014 National Championship. Bell had six interceptions to lead the Big Ten, including a huge one against Alabama in the Sugar Bowl. In 2015 his final season he was an all-American. During his time in the NFL with the Saints and the Bengals, he has 559 tackles, 8.5 sacks, 13 forced fumbles, 10 fumble recoveries, two interceptions, 27 passes defended, and one touchdown.
Nickel Back: Eli Apple Cincinnati Bengals (2013 -2015)
Apple was also a huge part of that national title-winning squad in 2014, he was also a big part of the Bengals making the Super Bowl last season. Playing lights out against the Raiders, Titans, and Chiefs before struggling (but not more than any other defensive back) with Cooper Kupp in the Super Bowl. Apple looks to show that the AFC run is the rule and Cooper Kupp the exception in 2022.
P: Drue Chrisman Cincinnati Bengals Punter (2016-2020)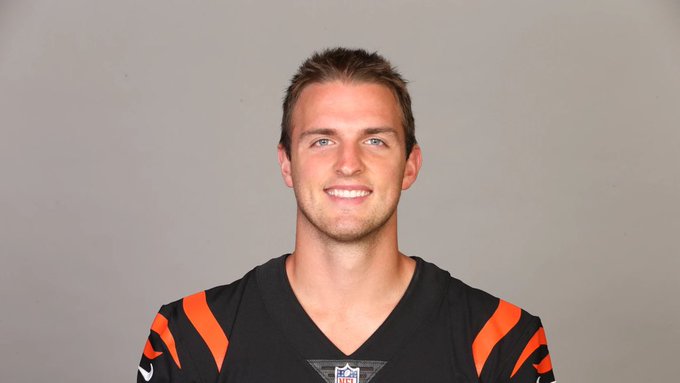 Chrisman was known for his bottle and field flipping. He averaged after starting for four seasons for the Buckeyes, 44-yards a punt. He's been with the Cincinnati Bengals ever since leaving the Buckeyes.
The rest of the roster:
Noah Brown Dallas Cowboys Wide Receiver
Parris Campbell Indianapolis Colts Wide Receiver
Jonathon Cooper Denver Broncos Linebacker
Pat Elflein Carolina Panthers Guard
Luke Farrell Jacksonville Jaguars Tight End
DaVon Hamilton Jacksonville Jaguars Defensive Tackle
Johnathan Hankins Las Vegas Raiders Defensive Tackle
Malik Harrison Baltimore Ravens Linebacker
Jalyn Holmes New York Giants Defensive End
Malik Hooker Dallas Cowboys Safety
Sam Hubbard Cincinnati Bengals Defensive End
Jonah Jackson Detroit Lions Guard
Cameron Johnston Houston Texans Punter
Dre'Mont Jones Denver Broncos Defensive End
Michael Jordan Carolina Panthers Guard
Tyquan Lewis Indianapolis Colts Defensive Tackle
Liam McCullough Atlanta Falcons Long Snapper
Raekwon McMillan New England Patriots Linebacker
Jake McQuaide Dallas Cowboys Long Snapper
Thayer Munford Jr. Las Vegas Raiders Offensive Tackle
Josh Myers Green Bay Packers Center
Jeff Okudah Detroit Lions Cornerback
Nicholas Petit-Frere Tennessee Titans Offensive Tackle
Bradley Roby New Orleans Saints Cornerback
Curtis Samuel Washington Commanders Wide Receiver
C.J. Saunders Carolina Panthers Wide Receiver
Trey Sermon Philadelphia Eagles Running Back
Kendall Sheffield Houston Texans Cornerback
Tyreke Smith Seattle Seahawks Linebacker
Tommy Togiai Cleveland Browns Defensive Tackle
Nick Vannett New Orleans Saints Tight End
Shaun Wade New England Patriots Cornerback
Garrett Wilson New York Jets Wide Receiver