Everyone who is associated with the Tennessee Titans organization breathed a huge sigh of relief today. Wide receiver Treylon Burks caught a nice deep ball but came up limping. He was carted off the field with a leg injury. Anytime there is a non-contact leg injury, the concern is that the player suffered something serious. This was not the case with Burks.
Tennessee Titans Treylon Burks Avoids Major Injury
Burks has an LCL sprain and will miss a few weeks. While it isn't great that Burks will be out for a period of time, it seems like he could be back fairly early in the season. The start of the season is still a few weeks away so there is a chance that Burks misses no time in the regular season if the injury heals quickly. Even if he does have to miss some time, it shouldn't be a lot. This is great news for an offense that needs the firepower that Burks brings to the field.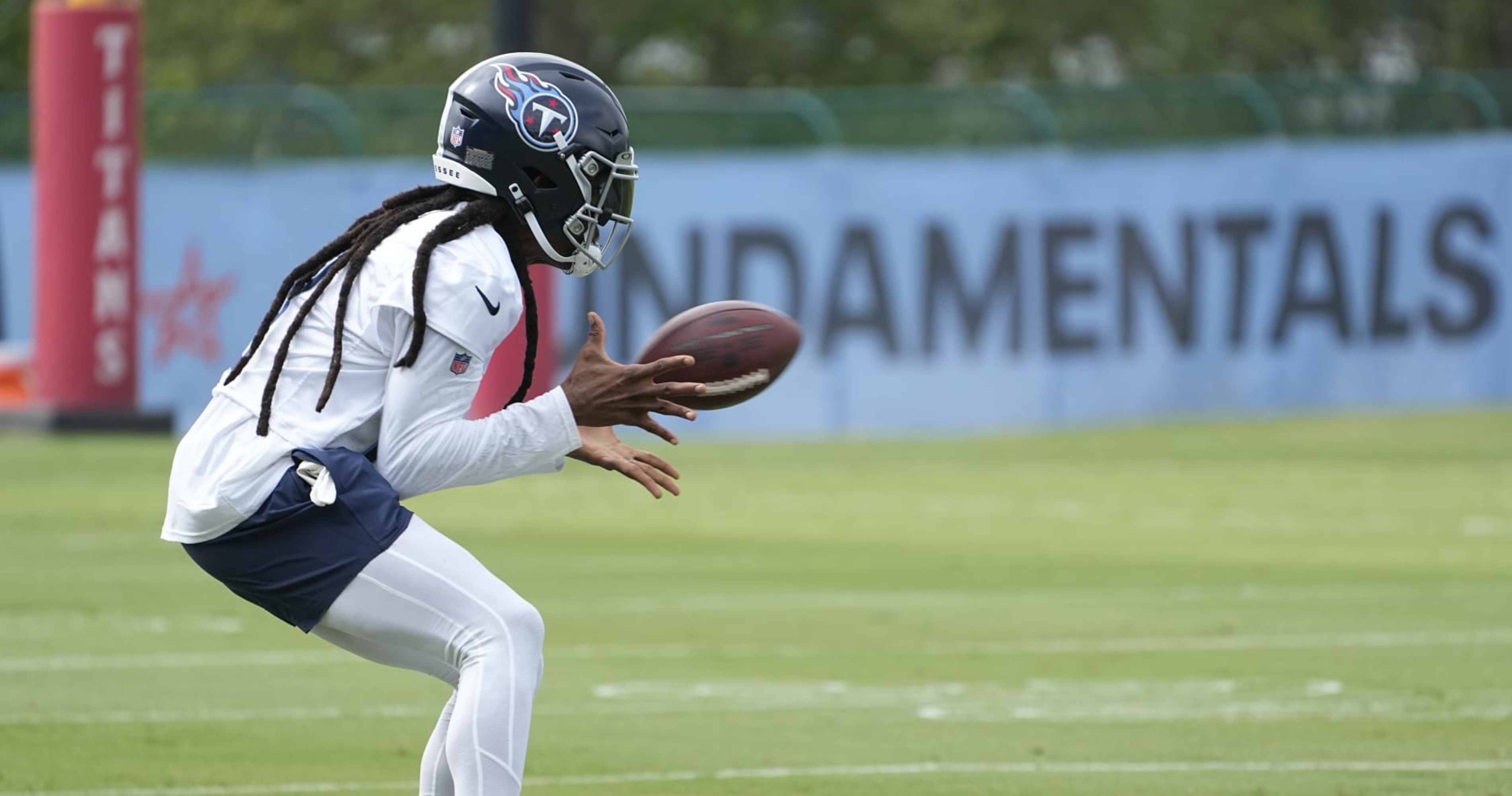 Who Will Step Up?
The team is most likely feeling good about signing DeAndre Hopkins. He now becomes the clear WR1 in his absence. However, Hopkins isn't a receiver that stretches the field anymore. While he can still move the sticks effectively, Burks was slated to be more of the vertical threat. The Titans will need another one of their receivers to step up and they will get opportunities to show what they can do. If the Titans can find a gem on the roster, it could go a long way in helping the offense once Burks gets back.
Tennessee Titans fans can relax now that the news about Treylon Burks has come out. He will be on the mend for a couple of weeks but will still see action in 2023.