The Tampa Bay Buccaneers are one out of three NFC North Teams that have come out of Week 1 unscathed. This is after the Bucs took down the Minnesota Vikings in their season opener, 20-17.
This was thanks in large part to a strong performance from debutant Baker Mayfield, who came out to lead Tampa Bay to a hard-fought victory against Minnesota in his first-ever game in a Bucs uniform.
Tampa Bay Buccaneers Add Baker Mayfield to Injury Report
On a personal level, however, it appears that Tampa's new QB1 may have sustained some sort of shoulder injury in their season opener. It was announced on Wednesday that the Bucs have placed the 28-year-old on the injury report with a right shoulder issue, per Josh Alper of PFT. This development comes just days before their Week 2 matchup against the Chicago Bears.
The silver lining here is that Mayfield was a full participant in Wednesday's practice, which obviously bodes well for his chances to suit up on Sunday in a home game against a winless Bears side. Until we get official word on his status, though, Bucs fans will need to hold their collective breath.
Baker Mayfield Looking to Build on Strong Debut
Mayfield didn't exactly turn in a Tom Brady-esque performance in his debut, but all things considered, it was a pretty solid first outing for the former No. 1 overall pick.
Mayfield exhibited some poor decision-making on occasion, while also throwing a couple of inaccurate passes. However, his pocket presence against Minnesota was commendable. He had a slow start as well, but he bounced back in a major way. Mayfield led Tampa to a game-winning drive in the final period that ended with a 57-yard field goal courtesy of Chase McLaughlin to give the Bucs a 20-17 lead.
Baker Mayfield did an admirable job in his Bucs debut, and more of the same will be expected of him in Week 2 against the Bears. That is,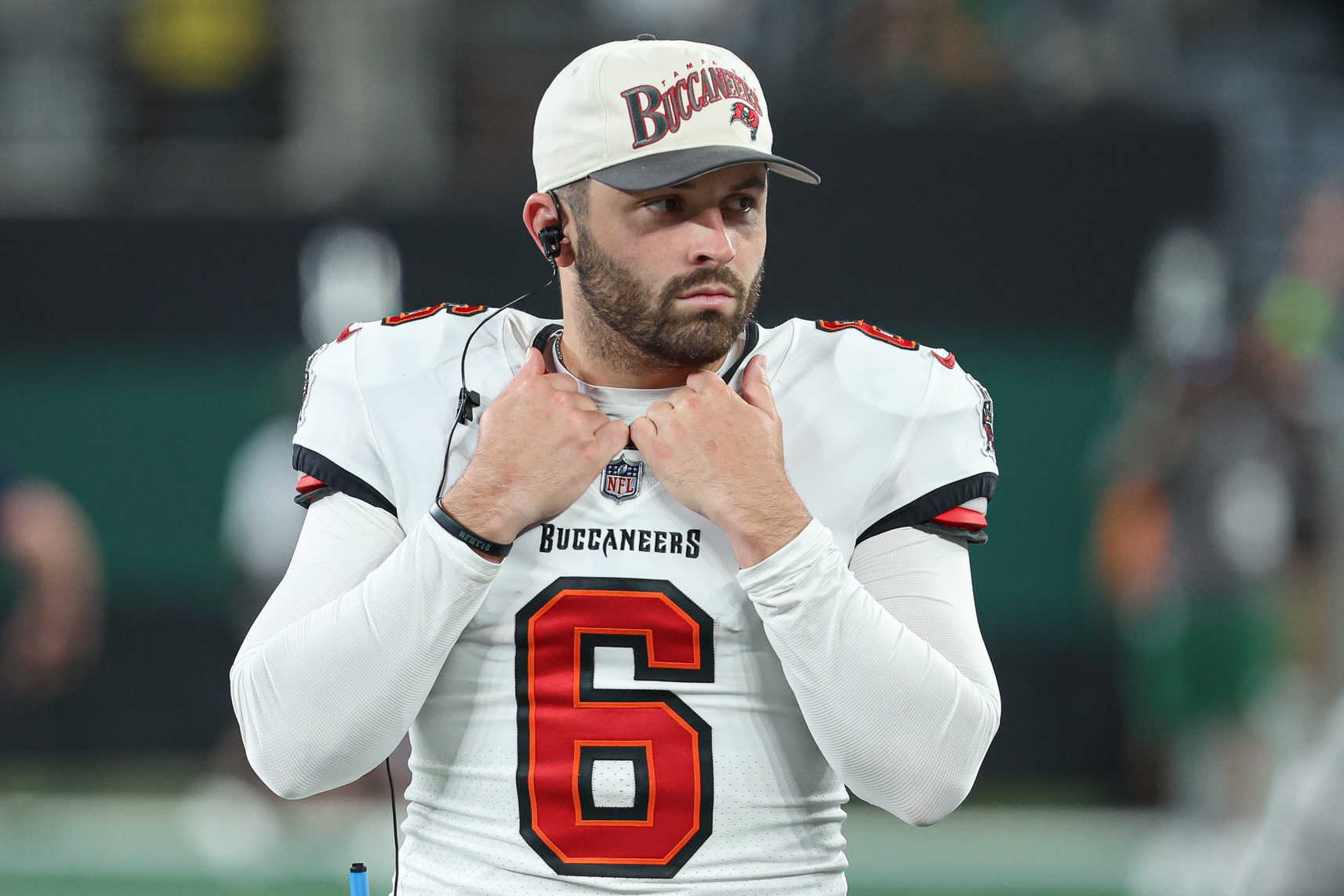 if he is able to play through his shoulder injury, of course.
For More Of My Content
Follow me on Twitter at @PaoloSongcoNBA. You may also reach out to me personally at pao.songco@gmail.com.