DK Metcalf has seen the Seattle Seahawks go through many transformations. He is very excited about the 2023 team. After surprising many people last year, Geno Smith is back to lead the offense and they added many pieces as well. First-round pick Jaxon Smith-Njigba gives another receiving weapon and Zach Charbonnet was taken in the second round to bolster the backfield. Metcalf is excited about all of the weapons.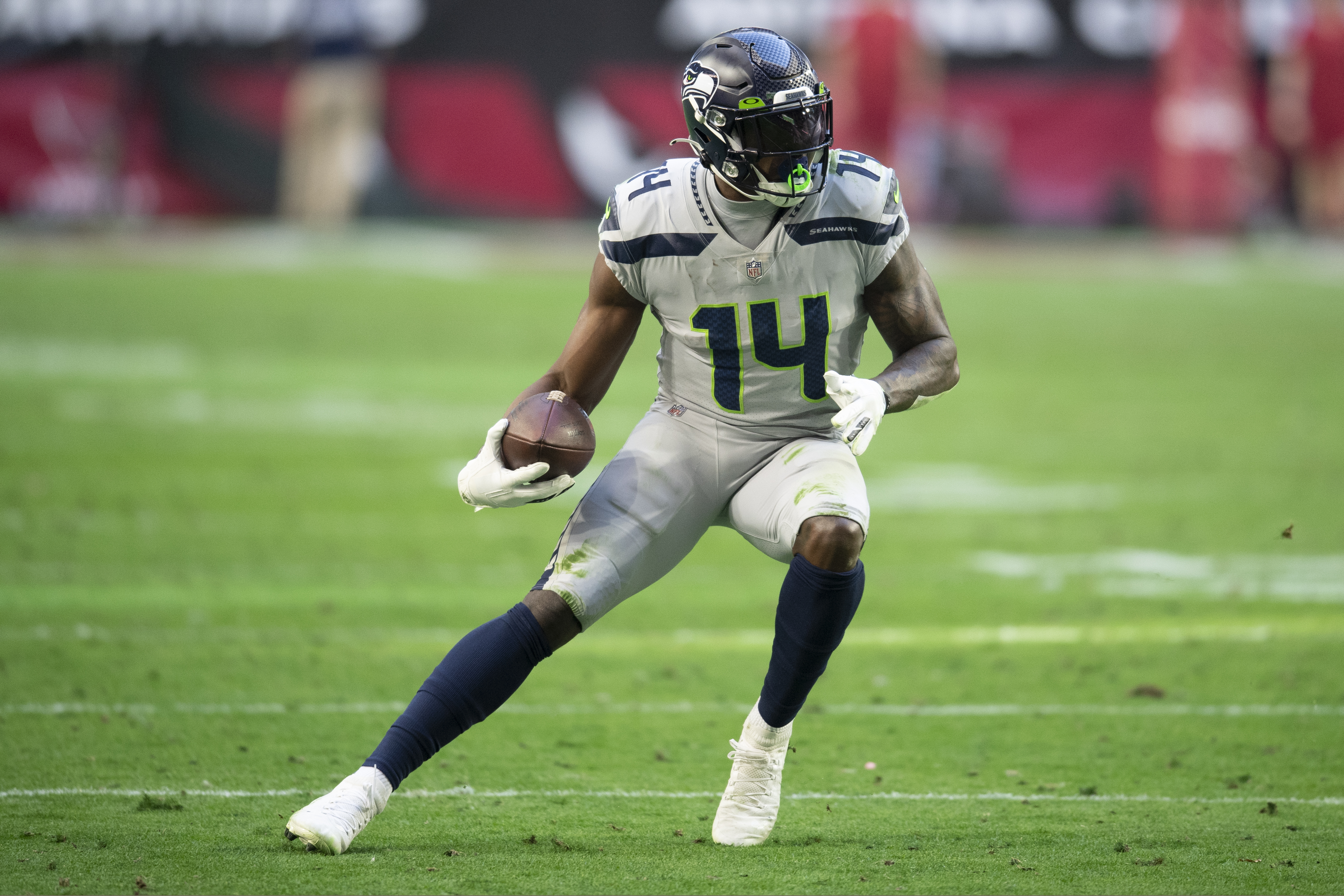 Seattle Seahawks DK Metcalf Excited About The Offense
Metcalf talked to NFL Network's Taylor Bisciotti and was asked about the rookies. He praised them while also talking about the rest of the offense.
"I mean, just the type of person he is, first. He's a great dude. And on the field, he's a great route runner, excellent hands. So, I think he's going to open the offense even more. Him and Zach Charbonnet is going to do, you know, amazing things at the running back position along with Ken Walker. We got a whole arsenal of weapons on offense, adding Bobby (Wagner) back on defense, you know, a leader for not only the defense but the whole team."
The sky is the limit for this offense. If they are able to perform to the standard they did last year, this unit will be a problem for opposing defense.
Expectations For 2023
Can the Seahawks win the NFC West? The San Francisco 49ers are the favorite but it has been well-documented that their schedule is brutal in terms of schedule. The Seahawks could sneak past them for the division even if the 49ers are the superior team on paper. The real question is whether Smith can have another year like he did last season. It was a career year and the question is always whether a player can sustain that success. The good news is that Pete Carroll is coaching and the amount of weapons makes it harder to fail.
DK Metcalf is excited about the Seattle Seahawks. After many analysts wondered whether they would trade the wide receiver as the team wasn't slated to be very good. The team hung onto him and now have one of the best wide receiver trios in the whole league.