San Francisco 49ers star receiver Brandon Aiyuk has established himself as a top option in the passing game for their offense. He broke out last season amounting to over 1,000 yards in the year, and now leads the team in receiving yards this season, proving that he is a legitimate number one option. However, with the salary cap set to soar next season, an NFL expert thinks that the team could trade Aiyuk away.
Dan Graziano believes the San Francisco 49ers could look to trade Brandon Aiyuk in the offseason. pic.twitter.com/dTouS1HOqw

— NFL Rumors (@nflrums) November 4, 2023
Dan Graziano Comments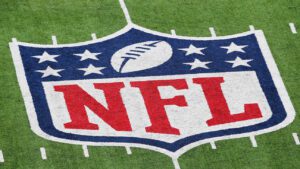 ESPN's Dan Graziano explained why he thinks that this is a real possibility while highlighting potential trade candidates this coming offseason. Here is what he had to say about the 49ers standout:
"The reason he's[Aiyuk] is listed here is that the 49ers are currently projected over or right up against next year's cap and are already paying out big money to Deebo Samuel at the wide receiver position. And that's not to mention top-of-market money at tight end, left tackle, linebacker… basically everywhere but quarterback.
"Aiyuk will surely be a candidate for an extension, but so will a lot of guys in San Francisco. And since none of the big wide receiver extensions we thought might happen this past offseason got done, it's hard to forecast what will happen to that market once the likes of Justin Jefferson, Ja'Marr Chase, Michael Pittman Jr., Tee Higgins, etc. get all of their deals. The Niners won't be able to afford to keep everybody, which means Aiyuk could potentially be a trade candidate in the offseason if an extension doesn't happen."
San Francisco 49ers History
While the team would certainly want to keep Aiyuk around for next season, San Francisco does have a history of trading away star players nearing an extension. If the team were to trade the star receiver away, NFL fans would be shocked as he is still very young and has all of the potential in the world to be a great force in the league.
The 49ers are currently sitting at a 5-3 record placing them second in the highly competitive NFC West. The team has been dealing with serious injuries to their star players like Samuel and running back Christian McCaffrey and has been on an uncharacteristic losing streak since. We will see if they can get back in the win column after their bye week this week as they will face off against the Jacksonville Jaguars in week 10.
For Additional Content
Please go and follow me on Twitter @TaylorHartmaNFL for more NFL news and updates. If you have any further personal questions or comments for Taylor, connect with him on Linkedin. For more articles on the NFL, go to this site here! Also, go check out our podcast @FSHeroics!