The San Francisco 49ers kept their foot on the gas in Week 2 as they took down the Los Angeles Rams, 30-23, to mark their second win of the season. As it turns out, however, the Niners may have not come out of that victory unscathed.
San Francisco 49ers WR Brandon Aiyuk Suffers Injury Vs. Rams
49ers wide receiver Brandon Aiyuk had to leave the game during his team's opening drive against the Rams. The 25-year-old went down with some sort of shoulder injury but was able to walk off the field on his own and unassisted.
The traveling Niners fans in SoFi Stadium showed their appreciation to Aiyuk as the WR left the field:
SoFi stadium chanting "AIYUK" was UNREAL after he went down with injury 😳 pic.twitter.com/h3PMkjgdro

— 𝙏𝙝𝙚𝙎𝙁𝙉𝙞𝙣𝙚𝙧𝙨 (@TheSFNiners) September 17, 2023
The good news is that Aiyuk was able to return and finish the game. He played through the shoulder knock to finish with three catches for 43 yards. The former Arizona State standout played a significant role in San Francisco's second win of the season.
Kyle Shanahan Mum on Brandon Aiyuk's Status Vs. Giants
The Niners got the day off on Monday as they prepare for their Week 3 matchup against the Giants on Thursday. As it turns out, however, Aiyuk was added to the estimated injury report, which means that he would not have been available if the 49ers took to the practice field on Monday.
When asked by reporters to provide an update on Aiyuk's status for Thursday's contest, head coach Kyle Shanahan had an ominous response:
"It's too early to have all the answers to the injuries, yet," Shanahan told reporters on Monday, via Matt Maiocco of NBC Sports Bay Area.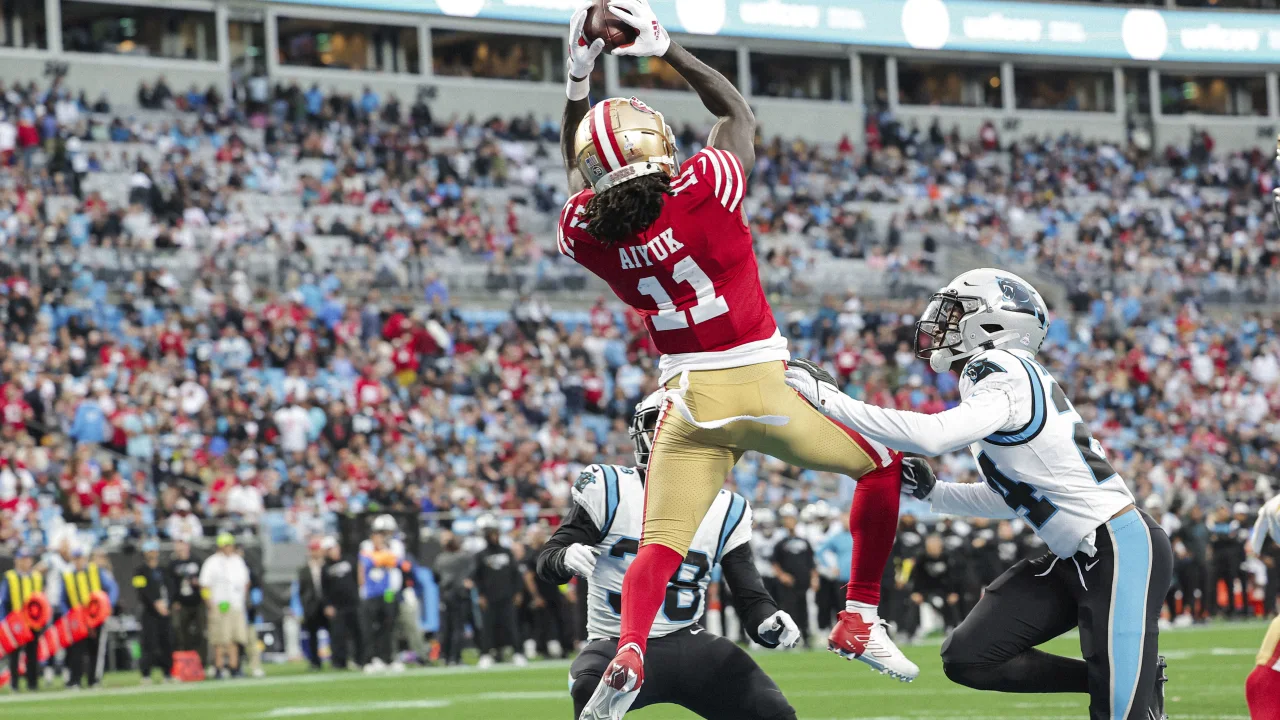 Shanahan isn't giving us anything here, which could mean that Aiyuk is in danger of missing Thursday's contest against the Giants. Then again, the fact that he was able to play through the injury bodes well for his chances to suit up for the Niners' upcoming matchup.
We should get a more definitive update on Brandon Aiyuk's injury status closer to game day, which as of right now, is just three days away.
For More Of My Content
Follow me on Twitter at @PaoloSongcoNBA. You may also reach out to me personally at pao.songco@gmail.com.