The Packers were without Aaron Jones once again as he's missed the last two weeks with a hamstring injury. They were able to pull off a thrilling 18-17 win over the New Orleans Saints on Sunday even without the star running back in the game. However, things are pointing towards a positive direction in the return of Jones ahead of Thursday Night Football's matchup against the Detroit Lions.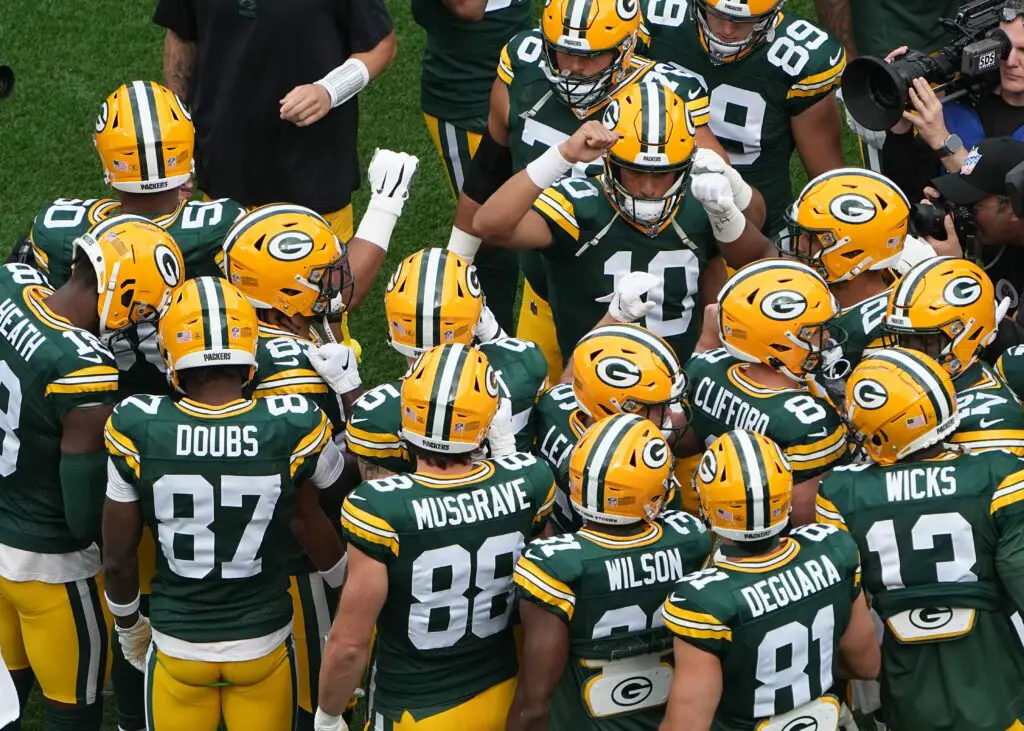 Had the Packers practiced today, Aaron Jones would've been limited.
According to LaFleur, though the team didn't practice today, if they would have conducted practice, running back Aaron Jones would've been a limited participant.
Jones missed practice on Wednesday, but was limited in both Thursday and Friday's practices before being ruled inactive for Sunday's game against the Saints. He was participating in some drills, and doing some stretches with Christian Watson, who has yet to take the field this season with Green Bay. Jones went down with an injury in Week 1 and ended up missing Week 2 as a result.
#Packers RB Aaron Jones (hamstring) would've been limited in practice today, as he was late last week, Matt LaFleur says. Sounds like he's got a good shot to return on Thursday against the #Lions.

— Mike Garafolo (@MikeGarafolo) September 25, 2023
He apparently was able to do an on-field workout before the game which included 40-yard sprints, taking handoffs and catching passes, which is a good sign.
With Jones being unable to play, AJ Dillon has stepped up and has been seeing most of the action for Green Bay. Dillon had 11 carries for 33 yards on Sunday, and even if Jones is to return for Thursday, expect to see him splitting time with Jones until he's 100%.
Aaron Jones should be good to go for Thursday's game against the Lions, but it'll all be about time and how the injury looks. But, all signs are looking towards Packers fans seeing Aaron Jones make a Week 4 appearance.
For More Football News:
Follow me on Twitter at @sarahspooon. You can also reach out to Sarah via email at sarahspooon@gmail.com. To read more of our articles and keep up to date on the latest in college and NFL news, click here!