Earlier this summer, Baltimore Ravens running back J.K. Dobbins expressed some frustration regarding his current contract with the team. Injuries have been a major stumbling block for the former second-round pick in his first three seasons in the league, but there's no denying that Dobbins has a lot of untapped potential. As such, the 24-year-old doesn't seem too pleased that he's going to be earning $1.391 million in what's going to be the final year of his rookie deal.
J.K. Dobbins Rejoins Ravens Training Camp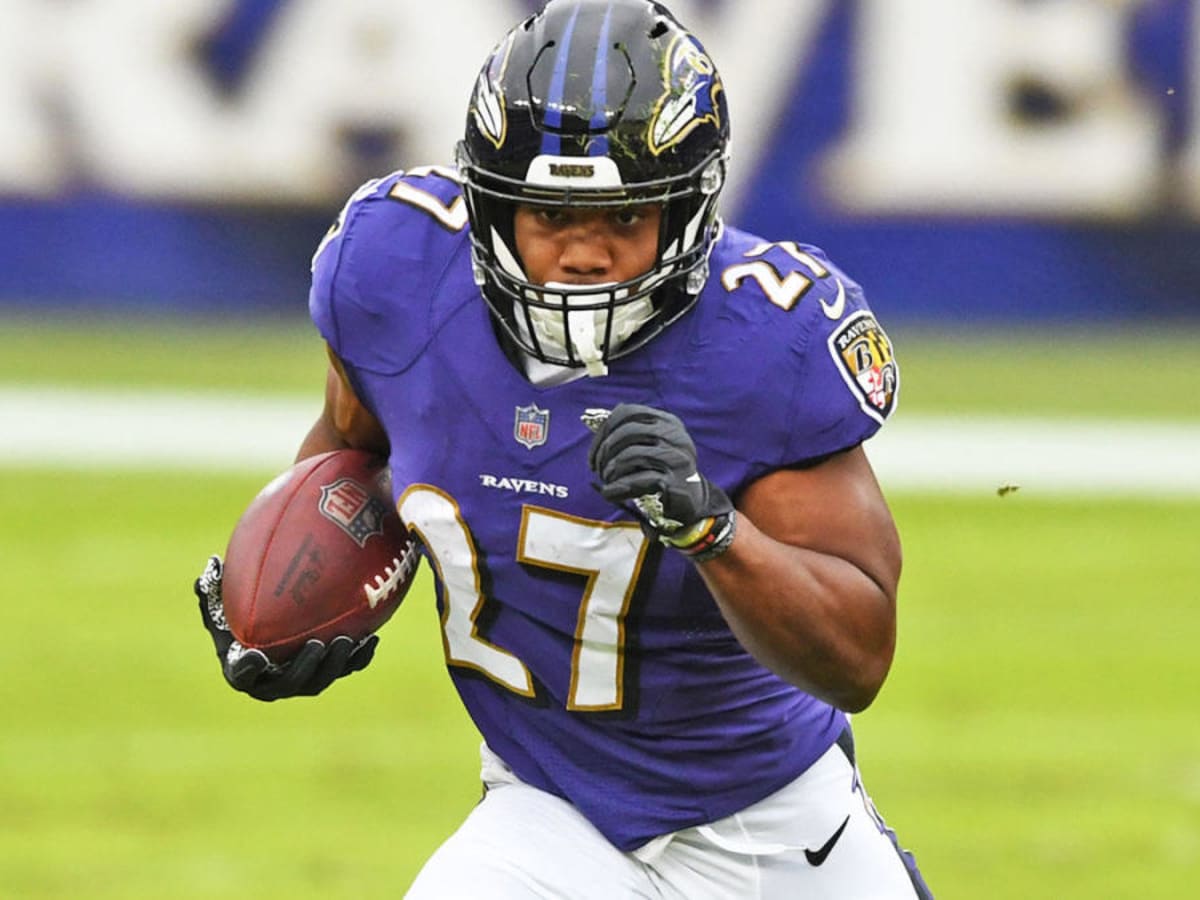 After missing Baltimore's mandatory minicamp as well as the first two weeks of training camp, Dobbins finally rejoined the squad on Friday. After practice, the former Ohio State standout was asked about the nature of his prolonged absence, to which Dobbins refused to engage:
"That's a tough question," he said, via Jamison Hensley of ESPN.

"I was just being cautious. I want to be there for my teammates, and that's all it was. My teammates understood what was going on. So, it's all good now I'm out here."
Dobbins clearly isn't comfortable with discussing his contract issues, but what's important is that he's now rejoined the squad. As he said, it's now "all good" from here on out.
J.K. Dobbins Wants to Finish Career With Ravens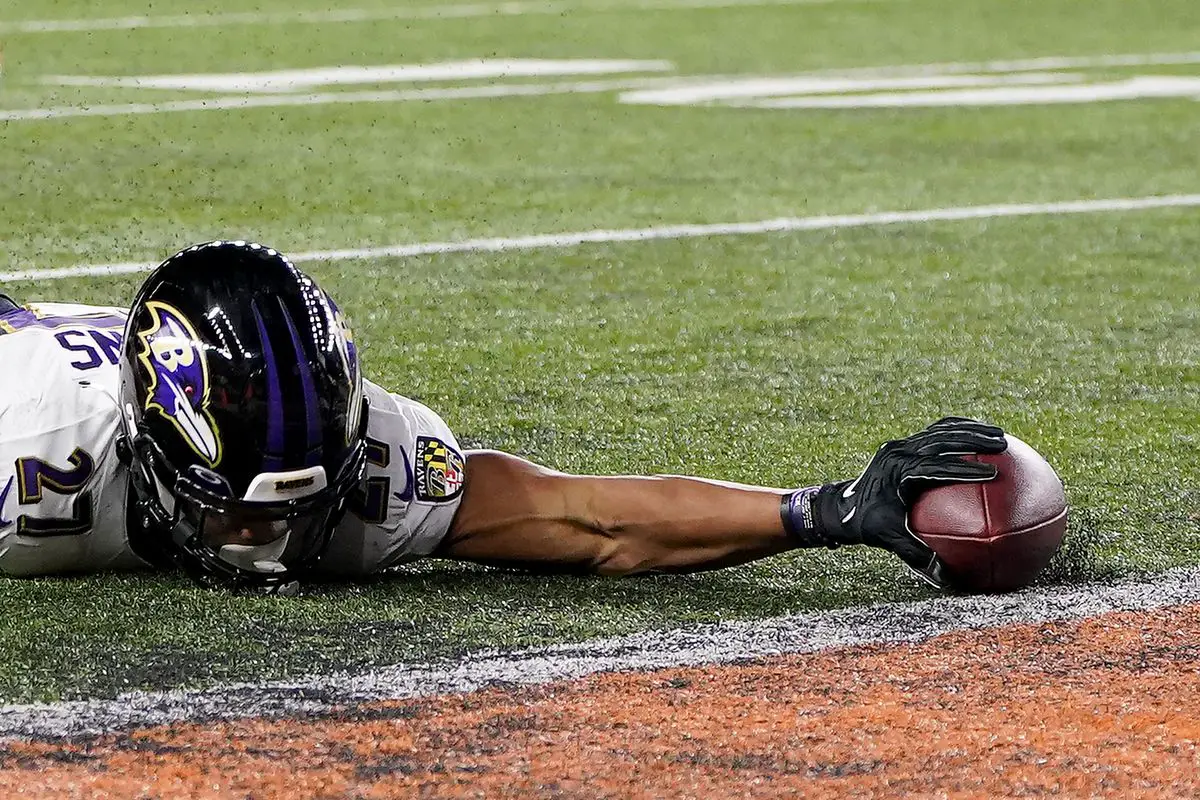 Despite his optimism, however, there still seems to be no clear indication that Dobbins will be signing a new deal soon. At this point, though, the 5-foot-10, 214-lb running back is keeping his faith in the Ravens' front office.
"[Eric DeCosta is] the best GM in the game, so he'll get it worked out," Dobbins said. "So hopefully I'm playing for the Ravens for the rest of my football career."
There you have it. Dobbins himself indicated his desire to remain in Baltimore for the long haul. In fact, if given a choice, he would like to retire as a Raven.
Nevertheless, this does not take away from the fact that Dobbins will still do everything he can to get the money he feels he deserves. After all, he strongly believes that he can be part of the elite group of RBs in the NFL:
"I do think that healthy, I can be one of the top backs in the league," Dobbins said. "That flashes sometimes, but I just got to prove it and I am going to prove it one day. One day it will happen."
For More Of My Content
Follow me on Twitter at @PaoloSongcoNBA. You may also reach out to me personally at pao.songco@gmail.com.