Former All-Pro wide receiver Antonio Brown is in a world of trouble again. This is after a judge reportedly ordered the arrest of the 35-year-old over unpaid child support.  This is the second time Brown's arrest has been ordered for the same offense.
Antonio Brown To Be Arrested Over Unpaid Child Support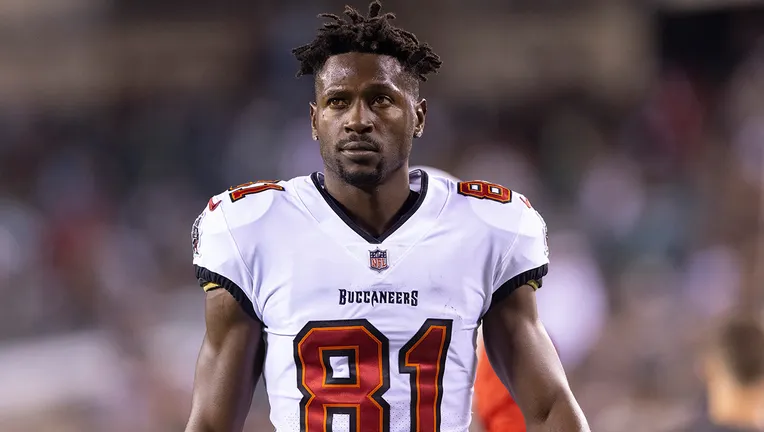 TMZ Sports broke the news on Monday:
"Florida cops have been ordered to arrest Antonio Brown once again … after a judge ruled he missed yet another child support payment.
According to Miami-Dade County court documents, the ruling was issued on Aug. 9 … after Brown apparently missed a $15,000 payment to his ex, Wiltrice Jackson," read the report.
Brown has a 15-year-old daughter with ex-girlfriend Wiltrice Jackson, whom he dated during his time with the Pittsburgh Steelers. Apparently, Brown has been tardy with regard to his child support payments, which is why the judge has now ordered the police to arrest the seven-time Pro Bowler.
Back in April, Brown's arrest was also ordered after he refused to pay a court-mandated child support amount of $30,000. Brown avoided prison time by settling the payment before he was arrested.
The good news for the one-time Super Bowl champion here is that he can once again avoid jail time by paying the $15,000 that is owed. On top of the child support payment, however, the former Offensive Player of the Year is now also being asked to pay $5,000 in attorney fees.
It is unclear if Brown, who we last saw in the NFL with the Tampa Bay Buccaneers in 2021, is in a bit of a financial pickle at the moment. He is reportedly gunning for a comeback in the league, with his agent claiming that certain teams have shown "genuine interest" in his client ahead of the new season.
Nothing has come to fruition, though, and it remains to be seen if Brown will get another chance in the NFL. What you can say for sure is that this recent legal issue is not going to help his case.
For More Of My Content
Follow me on Twitter at @PaoloSongcoNBA.  You may also reach out to me personally at pao.songco@gmail.com.