The Las Vegas Raiders season has been less than ideal so far. After getting an opening week win against the Denver Broncos, the team has struggled to find any type of rhythm. Head coach Josh McDaniels has gotten heavy criticism over his in-game decisions and many fans have started to call for his firing. One fan walked in front of where owner Mark Davis was sitting and told him to fire McDaniels. Davis fired back and told fans to "smarten up".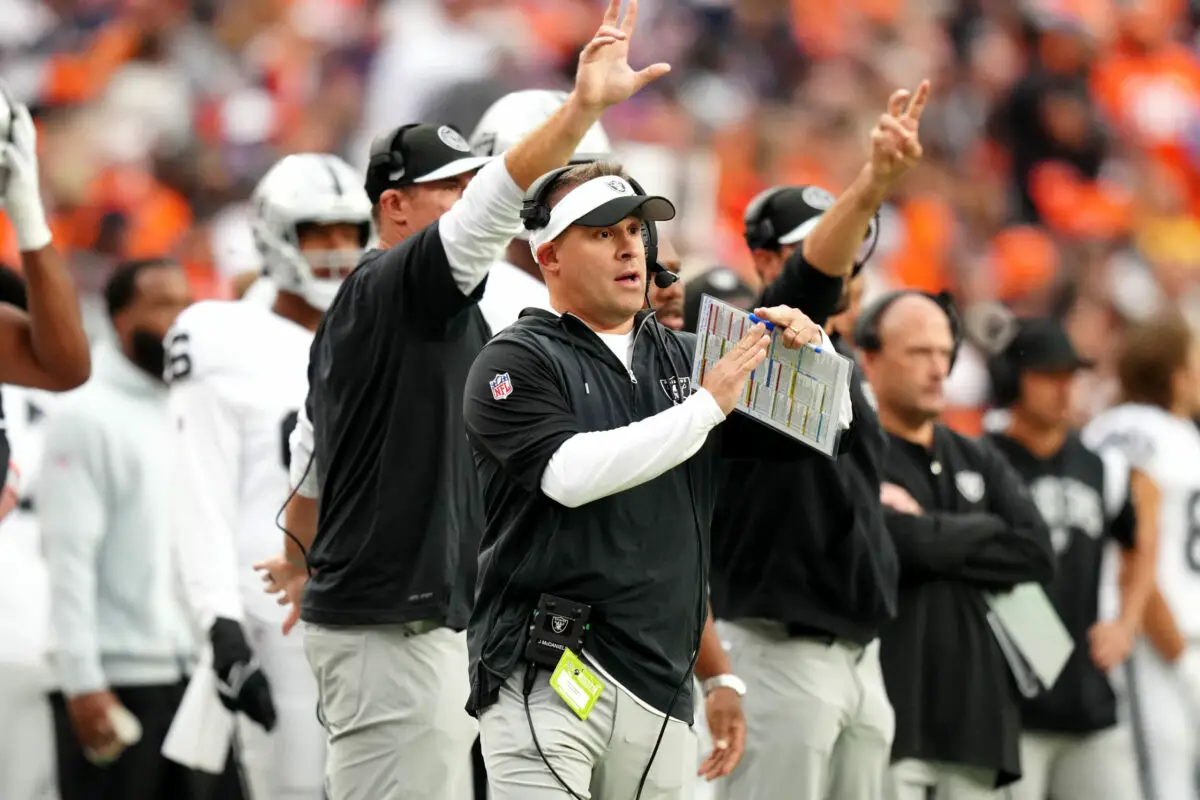 Las Vegas Raiders Owner Mark Davis Yells At Fans
The video was posted to Tiktok after the Raiders loss to the Chargers on Sunday. It drops the team to 1-3 on the season and the schedule doesn't seem to get easier. Fans were rightfully frustrated and told Davis to fire McDaniels. In the video, he yells at them to "smarten up" and points to his temple seemingly giving the nonverbal version of the same message. This is not a great look for a team that is already struggling on the field.
Maybe Try Ignoring Next Time
Inadvertently calling your fans dumb is probably not the best thing to do. I'm not sure what this says about what Davis thinks about McDaniels. Does he think that McDaniels can turn this around? Is he really not thinking about firing McDaniels? Yes, the Raiders have some talent deficiency but McDaniels has also made some baffling coaching decisions that even the best players couldn't recover from. For this type of interaction, the best thing to do is ignore it. Fans are upset at the loss and that's okay but engaging with them after a comment like this is never going to end well.
This is par for the course for Las Vegas Raiders owner Mark Davis. This organization always seems to be a circus so the owner telling fans to "smarten up" isn't all that surprising. Will Davis keep McDaniels around for another year? Or will he look elsewhere if this season continues to go in this trajectory? This will be an interesting storyline to watch as the season progresses. The Raiders are at home against the Packers on Monday night in week 5.