Unlike other teams in the NFL, the Las Vegas Raiders had a happy ending with All-Pro running back Josh Jacobs. This came in the form of a one-year extension that is reportedly worth up to $12 million. It took some time before both camps arrived at an agreement, but at this point, the most important thing is that Jacobs has now ended his contract holdout with the team.
Josh Jacobs on Raiders Contract Drama: 'No Hard Feelings'
Jacobs has now spoken out about the recently concluded saga, and the 25-year-old has made it abundantly clear that he's harboring no ill will against the Raiders:
"I mean s—, we here. I mean I feel like we made it happen," Jacobs said (h/t Nick Shook of NFL.com). "So, it ain't no hard feelings now. I feel like I said, 'We made it happen' so it's a clean slate with me. It was never really like no hate on each side. But at the same time I understood my value, too. It was just about meeting in the middle."
The Raiders likely feel the same way as well, with the team now looking to put all this behind them. Then again, they might need to go through this entire ordeal again next summer once Jacobs' current deal comes to an end.
Josh Jacobs Looking to Make Up for Lost Time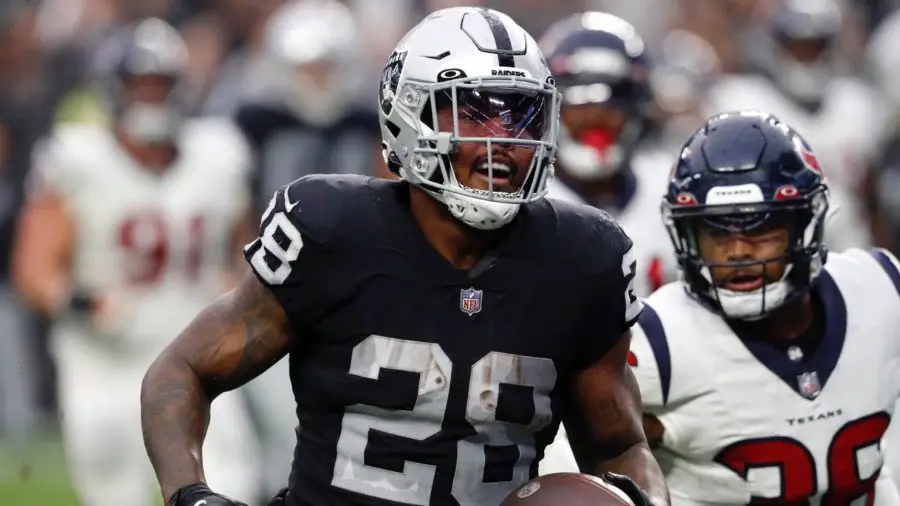 One major concern regarding Jacobs' absence throughout training camp centers around his readiness for the new season. If you ask Jacobs, however, the two-time Pro Bowler does not believe that this is going to be a problem at all:
"Physically, I ain't missed a step, for sure. I can definitely say that," Jacobs said. "The biggest thing for me really was coming back mentally with the playbook and everything. With the new plays and all of that I didn't want to be behind. When I came in today, I didn't have no errors. So, I came in today and I was like, 'Oh I remember this, I remember this' so now it's just about stacking days.

 

"To me, we came up with a workout plan over the course when I wasn't here and stuff like that. I came in and I didn't feel like I missed a step."
Not only did Josh Jacobs sit out the entirety of Las Vegas' training camp, but he also missed all three of the Raiders' preseason games as well. Nevertheless, as you may have gathered from his statement above, the talented RB has not lost an ounce of confidence. Everything will be put to the test on September 10 when the Raiders open their season against the Denver Broncos.
For More Of My Content
Follow me on Twitter at @PaoloSongcoNBA. You may also reach out to me personally at pao.songco@gmail.com.