New York Jets coach Robert Saleh has to be happy with how this offseason has gone. After hitting on many draft picks the Jets overperformed last year. Then to kick off this year, the team traded for Aaron Rodgers and now has their sights set on a Super Bowl. It isn't all rainbows in the Big Apple. Star defensive lineman Quinnen Williams is wanting a new contract and is holding out. While fans have been nervous, Saleh is assuring fans that a deal will get done.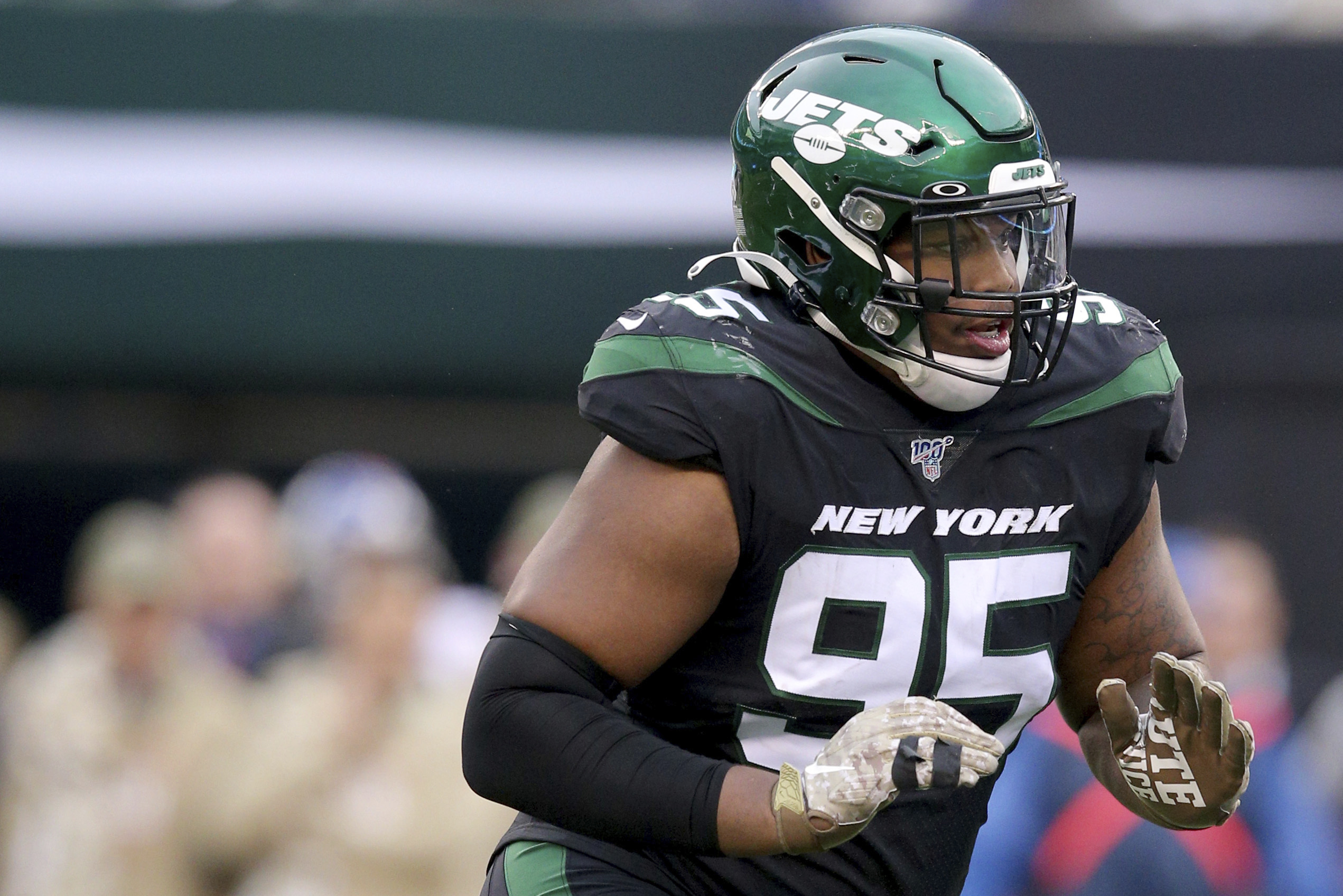 New York Jets Robert Saleh Talks Quinnen Williams New Deal
Williams did not attend voluntary workouts but Saleh is assuring fans that he will be at training camp.
"I speak for everyone — I probably speak for Quinnen — in that we all want get done sooner rather than later," Saleh before practice. "I'll let the business guys handle all that stuff, but it's going to get done. He'll be here for camp. He'll be ready to roll and once he is, I'm sure it'll be the same guy who was here."
Everyone is motivated to get a deal done. Williams had an All-Pro season last year and is looking to follow it up and lead the Jets' defense in 2023. The Jets have time but the many other defensive linemen have gotten paid this offseason leading to an increase in price for Williams.
The Jets Defense Needs Williams
Everything starts with the defensive line. While Sauce Gardner is an amazing corner, one of the reasons he can be so aggressive is the line. If Williams and others are rushing throws, it puts Gardner and the other corners in better positions to make plays. While the offense should take a huge step forward, the defense also needs to make sure they are as good as they were last season. If so, the Jets could be a wrecking ball in the AFC.
Robert Saleh seems confident in the Quinnen Williams situation. However, many fans will continue to worry until ink hits the paper on a new deal.