The New York Jets have lofty goals for this season. While Aaron Rodgers is a big part of it, Garrett Wilson is also a reason to be optimistic about 2023. The Offensive Rookie of the Year now gets one of the greatest quarterbacks of all time throwing the ball to him. Jets fans held their breath when Wilson went down with an injury early in training camp. Head coach Robert Saleh provided an update this weekend on when Wilson would be back on the field.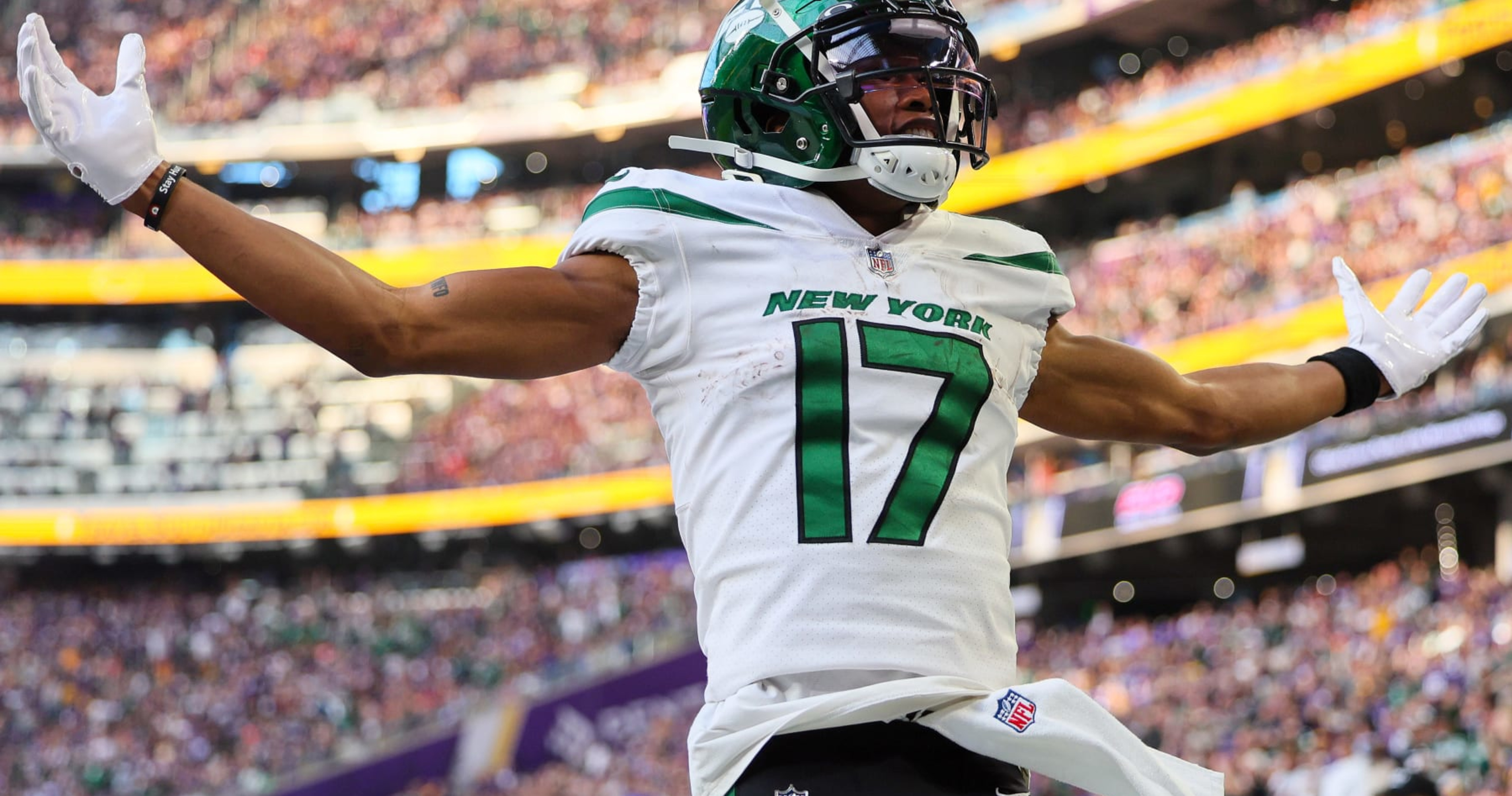 New York Jets Garrett Wilson To Return Soon
Jets fans can exhale. It does not seem like Wilson's injury is a long-term one. "We are expecting him back Tuesday when we get to Carolina, he's doing really well," Jets head coach Robert Saleh said on Saturday. "I know we'll have him back in a limited fashion on Tuesday." While he won't practice in full, he will at least be on the field. The Jets can really take their time with Wilson. They definitely don't want to rush him back only for another injury to happen. They want him ready for week 1.
Jets Will Need Him
With all due respect to the rest of the Jets' offense, if Wilson is off the field, the unit is not as scary. Allen Lazard and Randall Cobb are quality players but nothing to the caliber of Wilson. While every receiver will look better with Rodgers throwing them the ball, the offense will need a playmaker like Wilson to draw double teams and give other receivers a chance to win one-on-one matchups. The injury does not seem serious but I highly doubt we see much of Wilson in the preseason.
The New York Jets have lofty goals for the season. Garrett Wilson looks to build on his rookie season and cement his status as one of the best receivers in the league.