The New York Jets are facing a dilemma for the rest of their 2023 season.  No one anticipated Aaron Rodgers lasting four offensive plays into the season.  However, that is exactly where we find ourselves.  Jets Head Coach Robert Saleh has stated numerous times that Zach Wilson is their starting quarterback moving forward, however, one can't help but wonder if they have a backup plan in case Wilson doesn't pan out.  As it turns out, the Jets officially reached out to one retired quarterback in hopes to lure him back into the league.
The New York Jets Have Reached Out To Retired Quarterback Chad Henne
Apparently, the Jets have inquired about former Chiefs backup quarterback Chad Henne, according to NFL insider Jordan Schultz.
"Following Aaron Rodgers' Achilles tear, GM Joe Douglas is doing his due diligence on veteran QBs to backup Zach Wilson," Schultz said. "Henne knows Nathaniel Hackett dating back to their days together with the Jaguars."
The Jets' quarterback room would be enriched with the experience with the addition of Henne. During his NFL career, the veteran has attempted over 2,000 passes for 13,290 yards with 60 touchdowns and 63 interceptions.
After the Chiefs won the Super Bowl in February 2023, Henne announced his retirement.
What Would It Take To Get Chad Henne Out Of Retirement?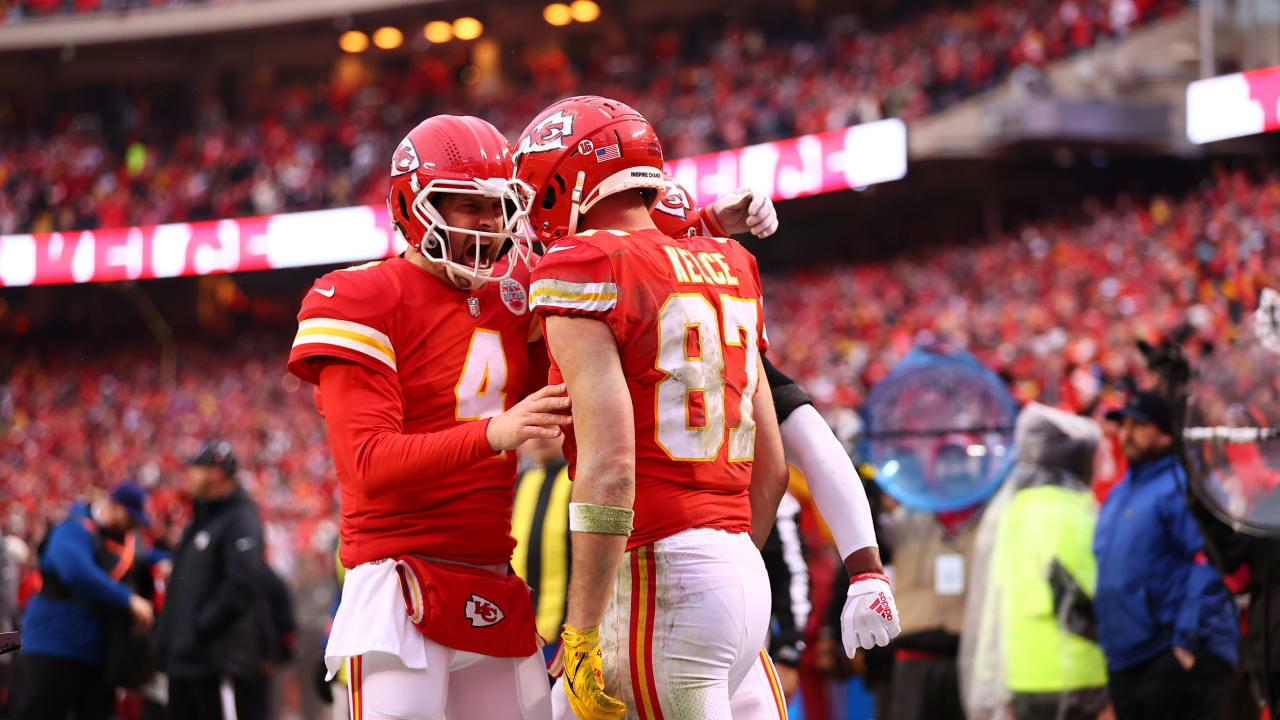 Getting someone to un-retire isn't an easy task.  The veteran quarterback was in the league from 2008-2022 playing for the Miami Dolphins, Jacksonville Jaguars, and Kansas City Chiefs.  However the two sides could reach an impasse one negations start (if they do).
Henne may want a little more than the veteran minimum to pull him out of retirement.  The Jets may not be willing to do that for someone is (likely) isn't going to start.  At least not right away.  This would certainly be an interesting storyline to watch.
Our Partners:
Mayfield Sports Marketing
Call Mayfield Sports Marketing at 262-366-8188 to schedule Green Bay Packers players or alumni for your corporate appearance or product promotion.  Our booking agents will work on your behalf to get you the best price for your desired sports speaker.
Mayfield Sports Marketing has earned a reputation of being the one to call for booking top athletes to speak at events and trade shows. To learn more about Packers players or alumni appearance cost and booking fee, please call us today. www.MayfieldSports.com.
Radtke Sports
Wisconsin Sports Heroics and Gridiron Heroics are proud partners with Radtke Sports to offer autographed memorabilia. Brett Favre, Rob Gronkowski, Giannis Antetokounmpo, and MORE Guaranteed Authentic Collectibles and Memorabilia including signed jerseys, photos, and more at www.RadtkeSports.com USE promo code: WSH for FREE SHIPPING on your purchase. Some restrictions may apply.
For More Of My Content
Follow me on Twitter at @mcquadewarnold.  Reach out to me personally at mcquadewarnold@gmail.com.  To read more of our articles and keep up to date, click here!  –  JOIN OUR FREE FACEBOOK GROUP by CLICKING HERE