There has been a lot of buzz surrounding the Week 4 matchup between the Dallas Cowboys and the New England Patriots. Right smack in the middle of this highly-anticipated showdown are quarterback Will Grier and former All-Pro running back Ezekiel Elliott. Both players suited up for the Cowboys last season, and right now, they're playing for the enemy, so to speak.
Dallas Cowboys OC Makes Stunning Accusations
Ahead of Sunday's contest, Dallas offensive coordinator Brian Schottenheimer said that he believes Grier, who was part of the Cowboys' practice squad up until late August before the team decided to release him, "is definitely being interrogated" by the Pats.
Schottenheimer also said that Grier, as well as Elliott, "know where a lot of the bones are buried," and the fact that they are familiar with Dallas' hand signals might force the Cowboys to change things up when they battle New England on Sunday. After all, the last thing they want is to give their opponents an unfair advantage.
New England Patriots Coach Responds to Allegations
Pats offensive coordinator Bill O'Brien has caught wind of Schottenheimer's allegations, and the new England coach is not taking it lightly. O'Brien decided to clap back by pointing out that it's not as if the Patriots are taking an unprecedented approach:
"Interrogating?" O'Brien said, via Michael David Smith of PFT. "Schotty is a good guy. I've known Schotty for a long time. I think that's the way it is every week in this league, every year in this league. There's gonna be guys that come into your organization off teams that you're about to play, and it goes both ways. It's always going to happen. At the end of the day, you've got to study film. Everybody's going to be on the same page with what we're doing. I've never thought in my years in the league that any of that was a real overriding factor in a win or a loss. It comes down to the players on the field and the coaches putting the players in the right positions to make plays, and that's what we're trying to do. I don't think we're trying to hold a light over anybody and say, 'Tell me what you did on July 20 of 2023.' We're not doing that. We're not interrogating anybody. We're just trying to put together the best game plan we possibly can."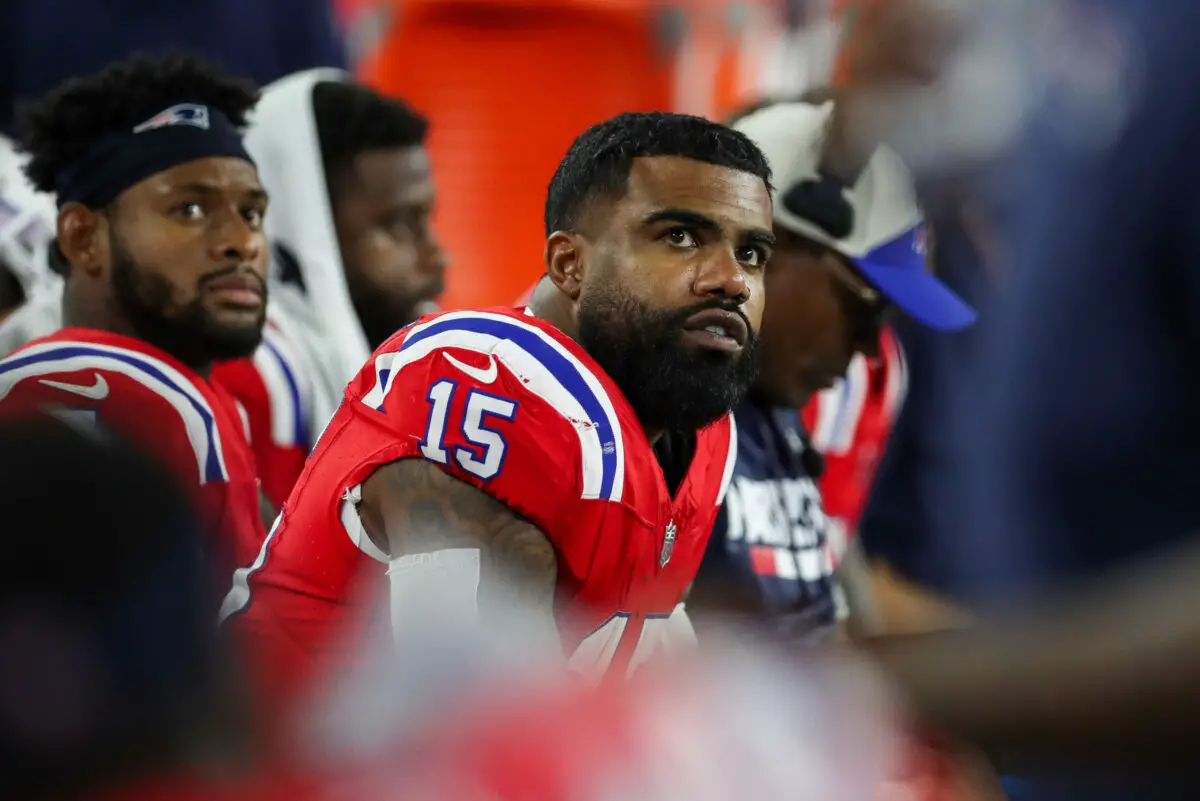 While O'Brien is adamant that they're not interrogating Grier, Elliott, or anybody else for that matter, he didn't exactly deny that the Pats are getting as much information as they can from Dallas' former players. According to O'Brien, this is a common practice in the NFL — a reality that everyone will have to live with. There's really no point crying about it.
For More Of My Content
Follow me on Twitter at @PaoloSongcoNBA. You may also reach out to me personally at pao.songco@gmail.com.