The Minnesota Vikings have had a rough start to the season. An 0-3 start has made the rest of the season an uphill climb. As with every team that struggles, trade rumors start to fly for the best players. Kirk Cousins has been a popular trade candidate but Justin Jefferson has also been a name that has been thrown around. He has not signed an extension and many are wondering if the team will move off the star receiver. Jefferson addressed those rumors this week.
Minnesota Vikings Justin Jefferson Addresses Trade Rumors
Jefferson doesn't want out of Minnesota. He also doesn't like the narrative that the team should simply give up on the season.
"At the end of the day it's not going to be perfect every time. There's things that you've got to go through throughout the season to really tell if you're going to be a great team or not. We're handling adversity early in the season with the turnovers and being 0–3, but there is a whole bunch of more games to go.
"I'm tired of people saying that we're looking into next season or all of the trades and stuff like that. We're focused still on this season. We have a lot more games to go and we have a lot more things to accomplish this season. We're still focused in, and we still have the same goal as we had before the season. We just need to fix a few things and I feel like we'll be back on track."
He thinks the team can turn things around. They clearly have the offensive firepower with rookie Jordan Addison being a perfect fit next to Jefferson. However, the team has a lot to clean up.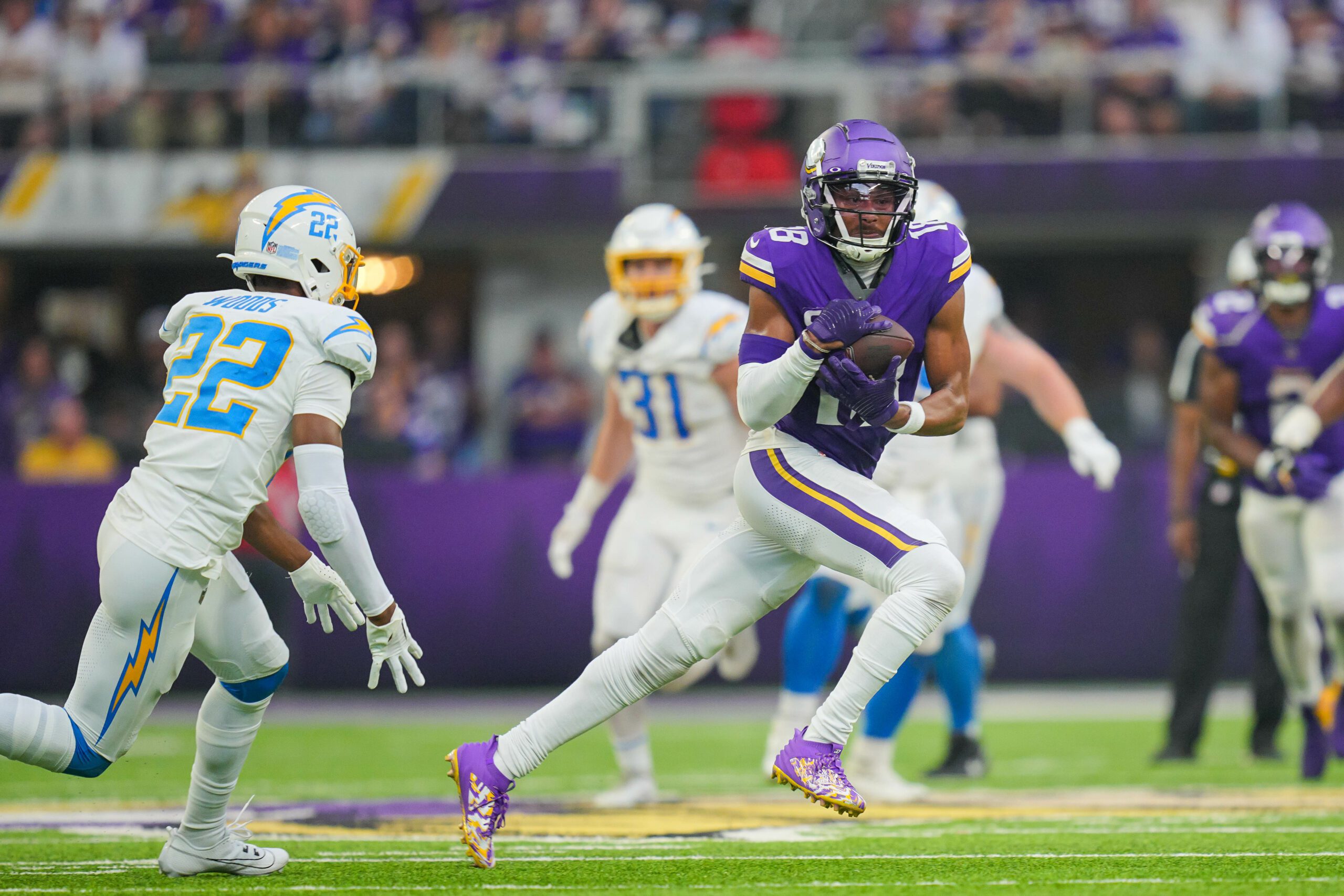 They Are Not Trading Him
We need to stop this narrative. The Vikings are not trading Jefferson. In the team's Week 2 game, Jefferson tied the NFL record for being the fastest player to reach 5,000 career receiving yards when he did so in just 52 games. He leads the league currently with 458 yards this season. He has the chance to be one of the greatest receivers of all time. The Vikings are not going to trade him away because they have one bad season. Cousins or other pieces could be on the move but Jefferson is going to be a Viking for a long time.
Justin Jefferson isn't going anywhere. The Minnesota Vikings have some work to do this season but they are a must-watch because of Jefferson and the offense.