In a stunning turn of events, Michigan Wolverines Jim Harbaugh and the Big Ten conference have reached an agreement on a suspension. Harbaugh was supposed to appear in court to appeal the suspension but the hearing was canceled as the two sides came to an agreement.
Michigan Wolverines Jim Harbaugh And The Big Ten
Harbaugh will remain suspended but the conference will close their investigation. Here is the statement from the University of Michigan.
"This morning, the University, Coach Harbaugh, and the Big Ten resolved their pending litigation. The Conference agreed to close its investigation, and the University and Coach Harbaugh agreed to accept the three-game suspension. Coach Harbaugh, with the University's support, decided to accept this sanction to return the focus to our student-athletes and their performance on the field. The Conference has confirmed that it is not aware of any information suggesting Coach Harbaugh's involvement in the allegations. The University continues to cooperate fully with the NCAA's investigation."
The NCAA investigation is still ongoing but it seems like Michigan no longer has to worry about what the conference will do.
Can Michigan Win The Next Two Without Harbaugh?
They looked pretty good on the road against Penn State which might have given the university confidence to accept the suspension. Harbaugh can still coach during the week but cannot be on the sidelines on gameday. The biggest matchup is when hated rival Ohio State comes to town. With the talent they have on the field, it is very plausible that the Wolverines can win both of these games and have Harbaugh back for a championship run.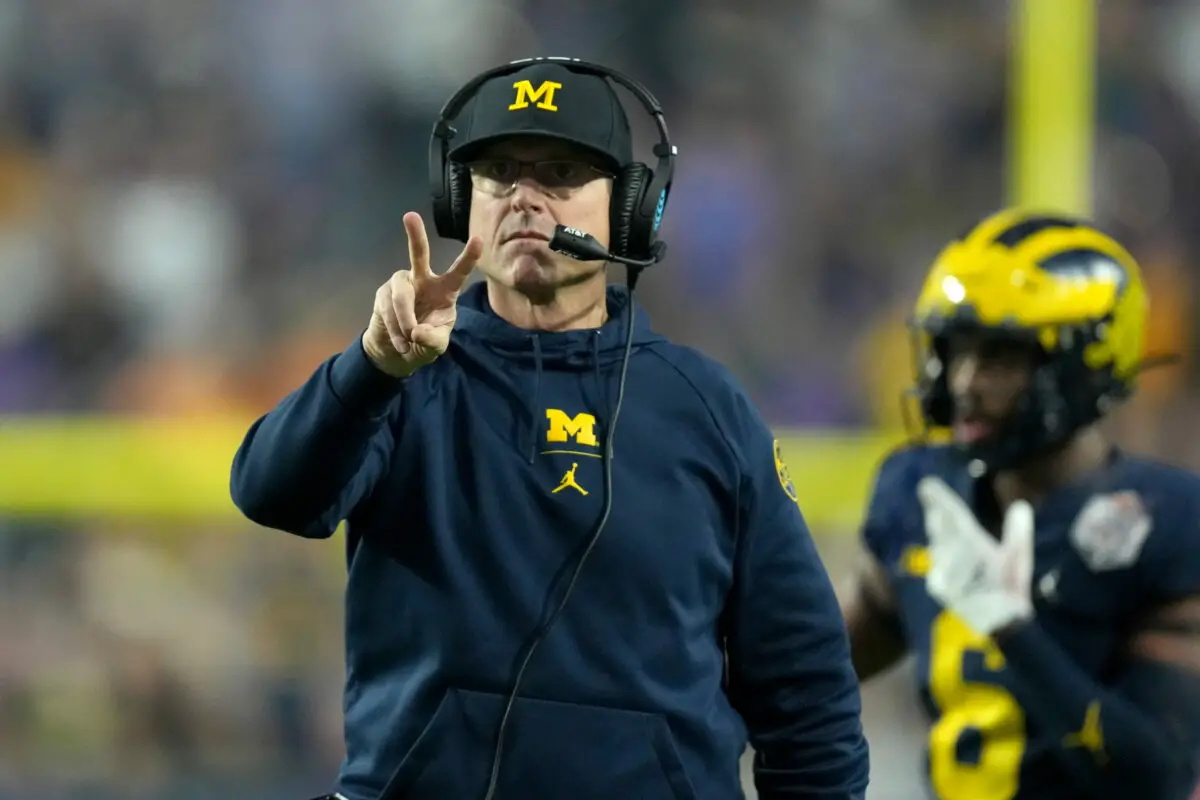 This news may come as a shock to some as Harbaugh has denied any involvement. However, it seems that Harbaugh and the university are happy to take the punishment in order to get the conference to stop poking around.