Michael Vick wants to see Tua Tagovailoa succeed but he has to change some things. Last season, the Miami Dolphins quarterback suffered at least two concussions with many people wondering whether the team could count on him in the future. Vick made an appearance on Tyreek Hill's podcast and shared some career advice for Tagovailoa.
Michael Vick Gives Advice To Tua Tagovailoa
Vick thinks that the Dolphins quarterback simply needs to make a couple of changes to his body and how he plays.
"I just think he's got to bulk up a little bit. Get a little bit bigger. Get stronger. As you grow into your man body, that's what needs to happen. Ain't nothing wrong with picking up another 10 pounds, 15 pounds. … Don't get hit. Don't get knocked around."
Tagovailoa is a small quarterback so getting hit is a big deal. Adding a little weight will help and avoiding unnecessary hits will go a long way in extending his career.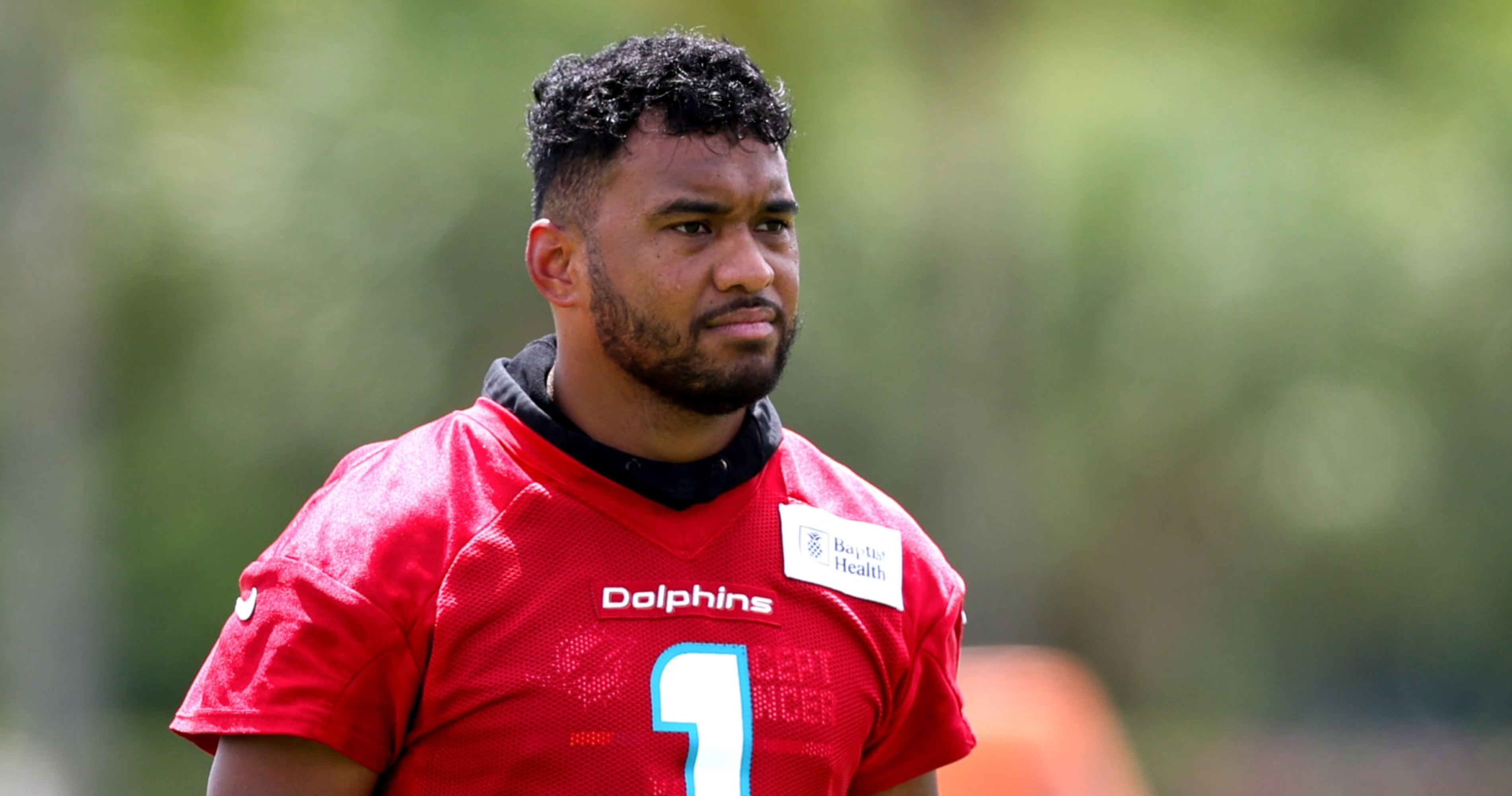 Already Following The Advice
Tua seems to already be taking the advice to heart. In the first days of camp, the reports have been that the quarterback looks bigger. He knows that if he takes one too many hits, it could mean missed time or the end of his career. For the Dolphins, success hinges on Tua being healthy. Before he was injured last season, the Dolphins had one of the most dangerous offenses with Tyreek Hill and Jaylen Waddle. The team is hoping to duplicate the success and make a playoff run in 2023.
Michael Vick has been busy this offseason. He worked with Justin Fields and is doling out advice to Tua Tagovailoa. Both quarterbacks would do well to listen. Vick was one of the most electric quarterbacks and was able to have a long career while not being a huge quarterback. The Dolphins will be a fun team to watch in 2023 and hopefully, Tagovailoa will be on the field for all of it.