The Las Vegas Raiders are hoping that Jimmy Garoppolo can recapture some of the magic of his Super Bowl run season. After moving on from Derek Carr, the Raiders signed the former 49ers QB. The singing brought questions of how healthy his foot was and some reports indicated that the contract had to be reworked because he had failed a physical. Ahead of training camp, Raiders fans got some good news that should put their minds at ease.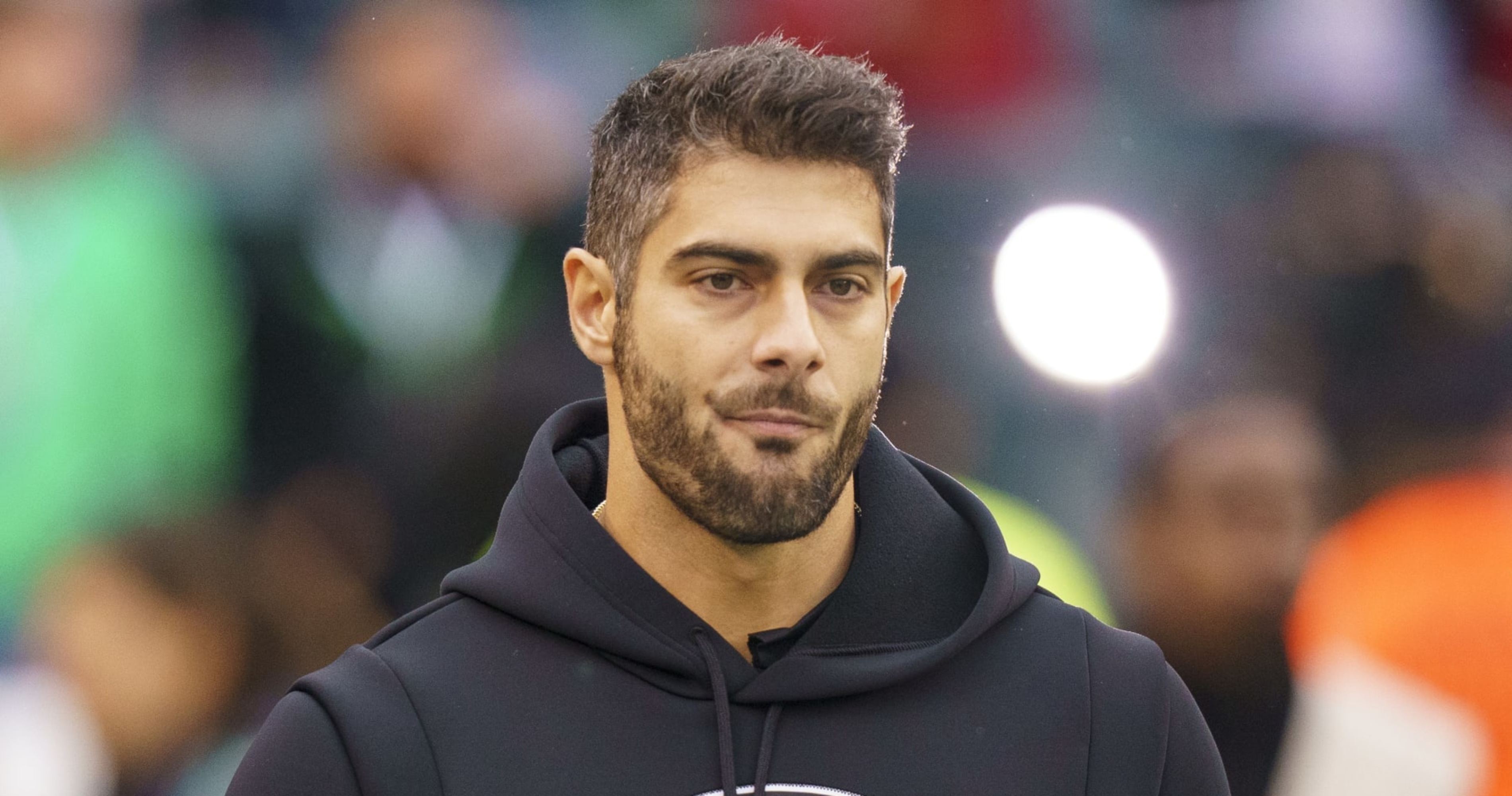 Las Vegas Raiders Jimmy Garoppolo Passes Physical
The quarterback will not be placed on the Physically Unable to Perform (PUP) list for the start of training camp. This is huge for the Raiders. Garoppolo needs to integrate himself into the offense so practices are vital. Many times, teams use caution with players coming off of injuries and put them on the PUP list. Garoppolo seems healthy enough to be able to practice with no restrictions. Foot injuries can be tricky so the fact that he has restrictions is good.
Expectations For 2023
The Raiders are in one of the toughest divisions in football. Having to play Patrick Mahomes and the Chiefs twice a year is always a tall task. Add in the Chargers and an improved Broncos team and it will be tough competing in the division. Having Davante Adams to throw to will help but a huge part of the offense last year, Josh Jacobs remains in contract limbo. With how powerful the AFC is, the Raiders will be lucky to be sniffing the playoff picture.
Will Jimmy Garoppolo be able to start the whole year for the Las Vegas Raiders? He has struggled with injuries and if this season goes sideways early, the team could pull the plug and tank for a top quarterback prospect.