The Las Vegas Raiders need another huge season out of Davante Adams. Hearing of a possible injury is not what fans want to hear at this point in the offseason. Adams injured his leg in a joint practice with the 49ers today and had to be looked at off the field.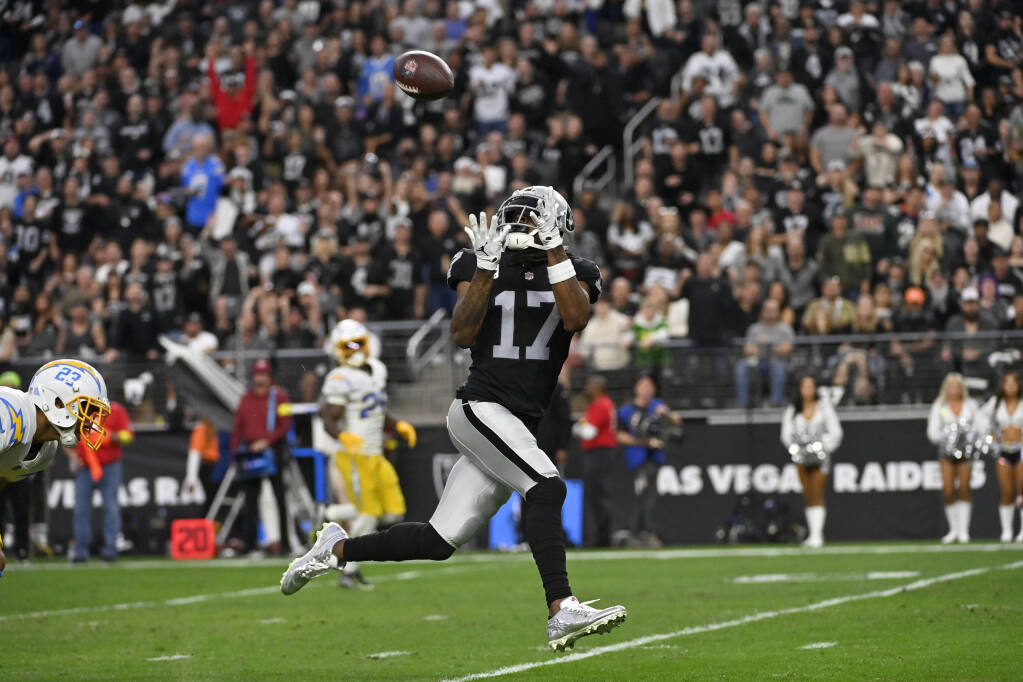 Las Vegas Raiders Davante Adams Injures Leg
It was a bang-bang play. A throw over the middle from Jimmy Garopollo to Adams was broken up by linebacker Oren Burks. The two players collided and Adams limped off with a leg injury and had to be looked at on the sidelines. Head coach Josh McDaniels provided a positive update after practice saying that Adams didn't have a "serious" injury. He was seen walking around the locker room albeit with a slight limp. McDaniels went on to say that the hit was clean and there was nothing malicious happening on the field.
Expectations For 2023
After a disappointing 2022, the Raiders are hoping to turn the page. However, the roster has more questions than answers. The league's leading rusher last year, Josh Jacobs, is in a contract dispute and might not play for the team. If Adams is hurt for any period of time, the offense loses a lot of juice. The defense is still led by Maxx Crosby but outside of that, it feels a lot like last year's unit. In a tough AFC, the Raiders might be picking in the top ten of the draft again in 2024.
The Las Vegas Raiders are hoping that Davante Adams can be back on the field soon. At the very least they need him back for week 1.