Kareem Hunt is one of many running backs that were looking for a new home. While the running back market isn't the greatest right now, players like Hunt simply need to be patient for an opportunity. Hunt's opportunity has come and he is set to visit with the NFC South favorite, New Orleans Saints.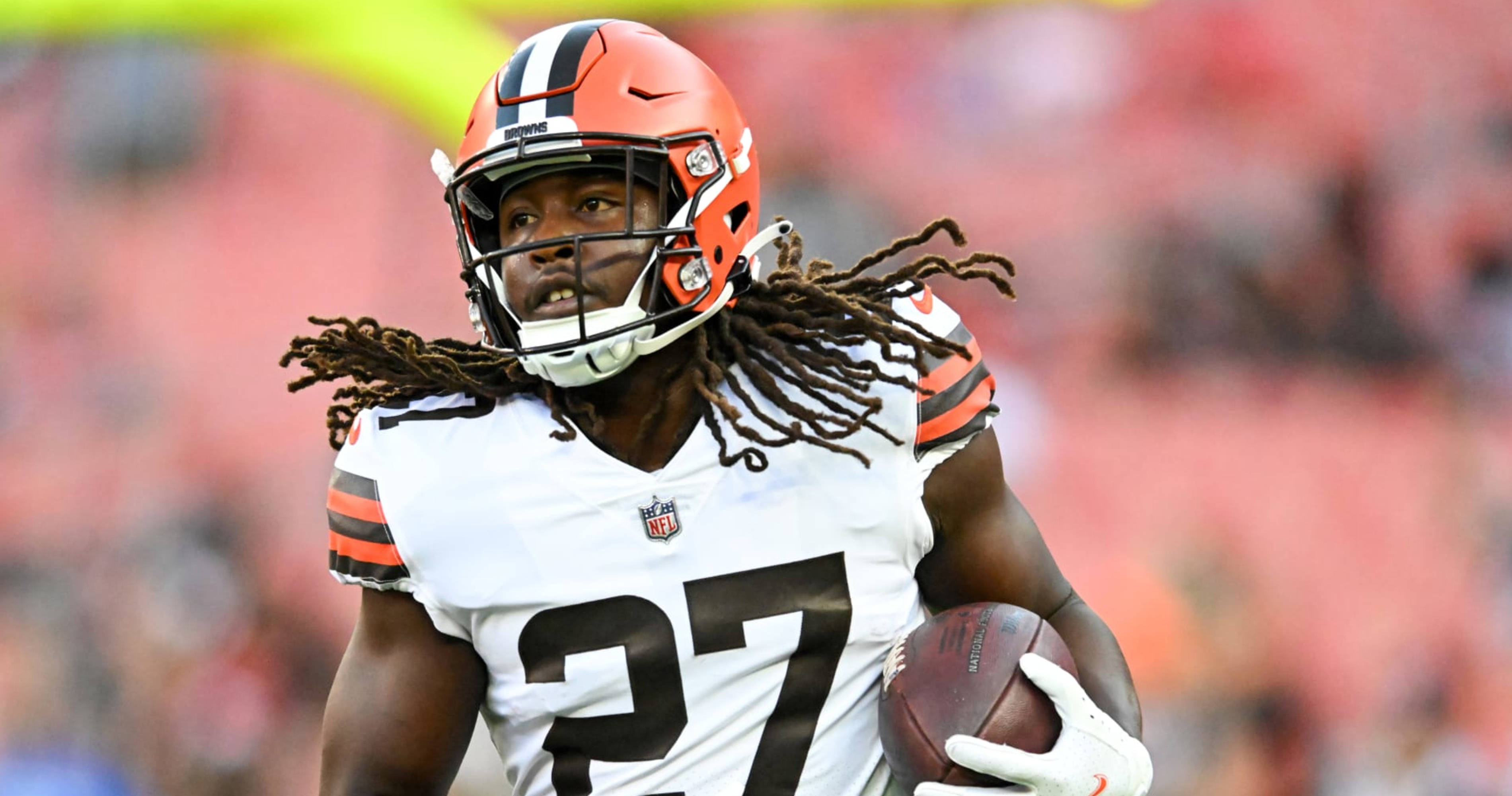 Kareem Hunt To Visit New Orleans Saints
The opportunity comes for Hunt on the heels of a couple of things happening to the running back room Alvin Kamara is facing a three-game suspension for violating the league's personal conduct policy. Then running back Eno Benjamin ruptured his Achilles on Saturday leaving the running back room a little thin. The Saints still have Jamaal Williams and rookie Kendre Miller but the fact that Hunt is available is too tantalizing to pass up. In his career, he has 1,874 rushing yards and 16 touchdowns in 49 games. He would be a valuable asset even when Kamra comes back.
Perfect Fit For The Offense
Hunt does a lot of the things that Kamara does. Hunt has made a name for himself as a great pass-catching back but also runs well between the tackles. The Saints could have a lot of fun lining up both of them and creating mismatches on passing downs. Pair that with second-year receiver Chris Olave and the Saints' offense could get dangerous. Derek Carr is a huge upgrade from last season and has run successful offenses in the past. The NFC South is wide open and it seems likely that the Saints will be in the mix to win it come December.
It remains to be seen whether the New Orleans Saints will actually sign Kareem Hunt to a deal. This will be something to watch in the coming days on whether the Saints will pull the trigger or rely on who they already have.