The Kansas City Chiefs are dealing with a major issue on the Travis Kelce front. The four-time All-Pro tight end is still nursing a lingering knee injury, which has now cast serious doubt on his status for the defending champs' season opener against the Detroit Lions on Thursday.
Kansas City Chiefs TE Travis Kelce Dealing With Knee Injury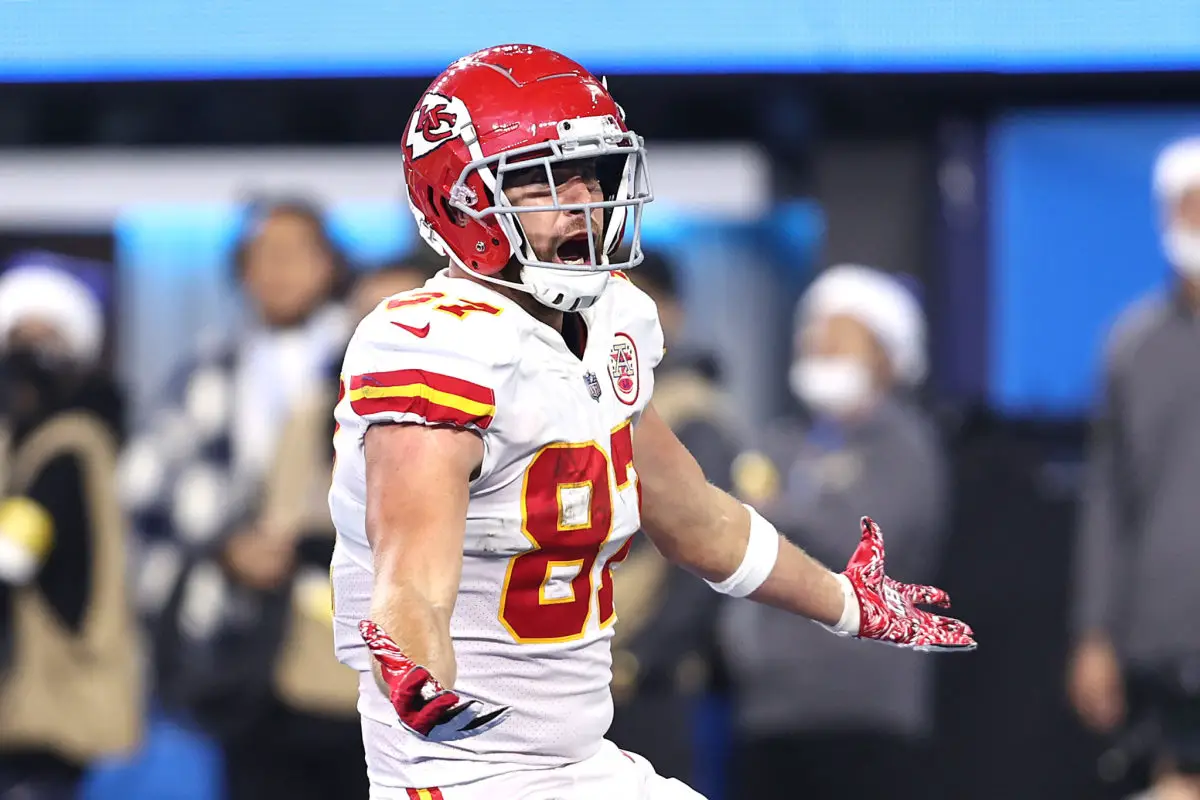 Kansas City fans had to hold their collective breath on Tuesday after it was revealed that Kelce had suffered a hyperextended knee in practice. It was reported on Wednesday that the 33-year-old is also dealing with a bone bruise — an injury that usually takes a couple of weeks to fully heal.
The silver lining here is that there is no structural damage to his knee, which means that Kelce dodged a major bullet here. Nevertheless, it's still very much possible that the two-time Super Bowl-winning TE is forced to miss time because of this injury — including Thursday's contest against the Lions.
Travis Kelce Questionable for Kansas City Chiefs' Week 1 Matchup Vs. Lions
The Chiefs have now announced Kelce's official injury status ahead of Thursday's much-awaited contest. According to the official injury report, the eight-time Pro Bowler has been listed as questionable to play:
Travis Kelce is questionable for tomorrow's game.

— Kansas City Chiefs (@Chiefs) September 6, 2023
This obviously does not bode well for his chances of suiting up against Detroit, but at the same time, it's still good news that Kansas City hasn't ruled him out entirely. This means that there's still a small chance that Kelce is able to suit up, but his final status probably won't be revealed until close to kick-off.
For More Of My Content
Follow me on Twitter at @PaoloSongcoNBA. You may also reach out to me personally at pao.songco@gmail.com.