The Green Bay Packers are going to give USFL MVP Alex McGough a look this offseason. Before the signing, Jordan Love was backed up by fifth-round pick Sean Clifford and long-time practice squad member Danny Etling. Many brought up the issue of a lack of a veteran presence in the room. The McGough signing may be the move to remedy that situation.
Green Bay Packers To Give Alex McGough A Chance
McGough had a ridiculous season in the USFL. After coming in due to injury in the first game he ended up leading the league in touchdown passes (20) and passer rating (108.3). He also finished third with 2,104 passing yards and sixth with 403 rushing yards. This led to him being named MVP of the league and him leading the team to a championship. This is a great signing by the Packers as he can help Love transition into the starting role and bring some upside if he is called upon.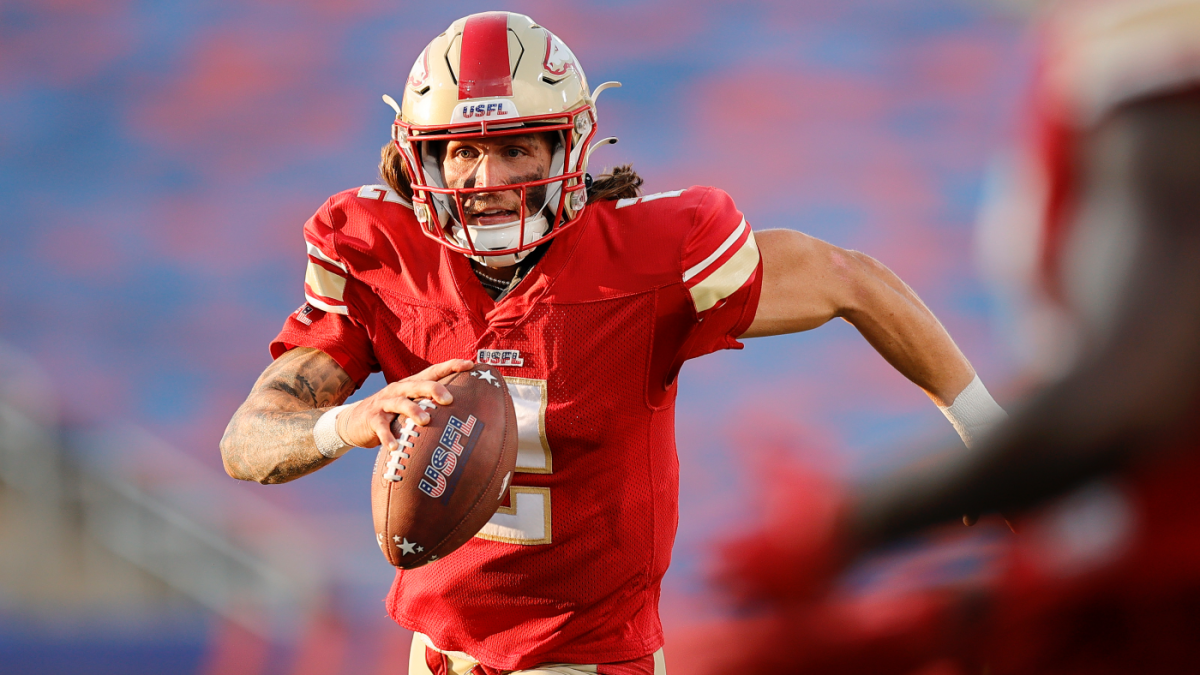 Spring Football Leagues Paying Dividends For Players
Would the Packers have signed McGough if he did not play in the USFL? Probably not. He was a seventh-round pick in the 2018 NFL Draft by the Seattle Seahawks. He played here and there for the team but was never really considered a starter. His USFL performance definitely got the attention of the Packers. While I don't believe that McGough will become a starter in the NFL or the Packers, being a quality backup in the NFL can be a very lucrative job.
We don't know whether the Green Bay Packers will keep Alex McGough on the roster. The addition of the third quarterback helps but the Packers might decide to go full youth movement and keep Clifford as the backup. However, I expect that if he connects with the coaching staff and with Love, they will find a way to keep him.