Green Bay Packers guard Jon Runyan Jr. was called for some ridiculous penalties on Sunday versus the Los Angeles Rams. As the team was lining up for a 4th and 1 play, Runyan Jr. was called for offensive offsides. The call went viral as fans tried to figure out exactly what the lineman did wrong. In a recent interview, Runyan Jr. said the NFL is trying to phase out the QB sneak.
Green Bay Packers Jon Runyan Jr. On The QB Sneak
It isn't a secret that officials often have a point of emphasis for a week or even a whole season. Runyan thinks that officials are trying to curb the popular short-yardage call. "I guess it was a point of emphasis with the officials," Runyan said on Wednesday. He went on to say, "I wish we would've been told that for the first one. It's something that's got to be communicated better. That's the NFL trying to phase that play out slowly." If this is true, it is likely a result of one controversial play.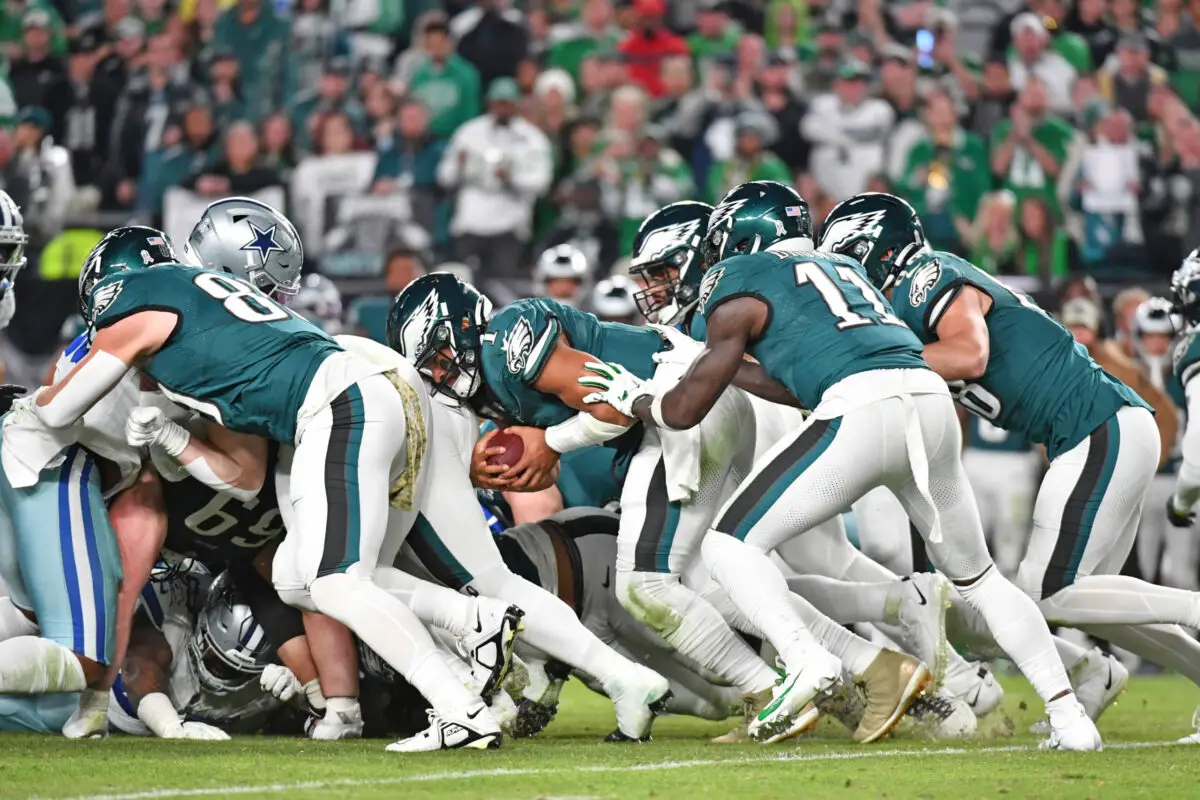 The Tush Push
Everyone outside of the city of Philadelphia hates the Tush Push. Anytime the Eagles get in a short-yardage situation, they have an almost automatic play. Calls for the banning of the play have increased but it is unclear whether the league will actually ban it. What they could do is what Runyan Jr. is accusing them of. They could call offensive offsides almost every day and essentially phase the play out. It will be interesting to see if this becomes more commonplace in the NFL this week.
Is this the end of the QB sneak? Maybe but at the very least, we will see a shift in how the play is executed.