The Green Bay Packers AJ Dillon is known for his massive quads and tough running. He is a part of the backfield tandem with Aaron Jones who are hoping to support new quarterback Jordan Love. In the offseason, Dillon is fulfilling another dream of his. This month, Dillon's new children's book is slated to hit the shelves.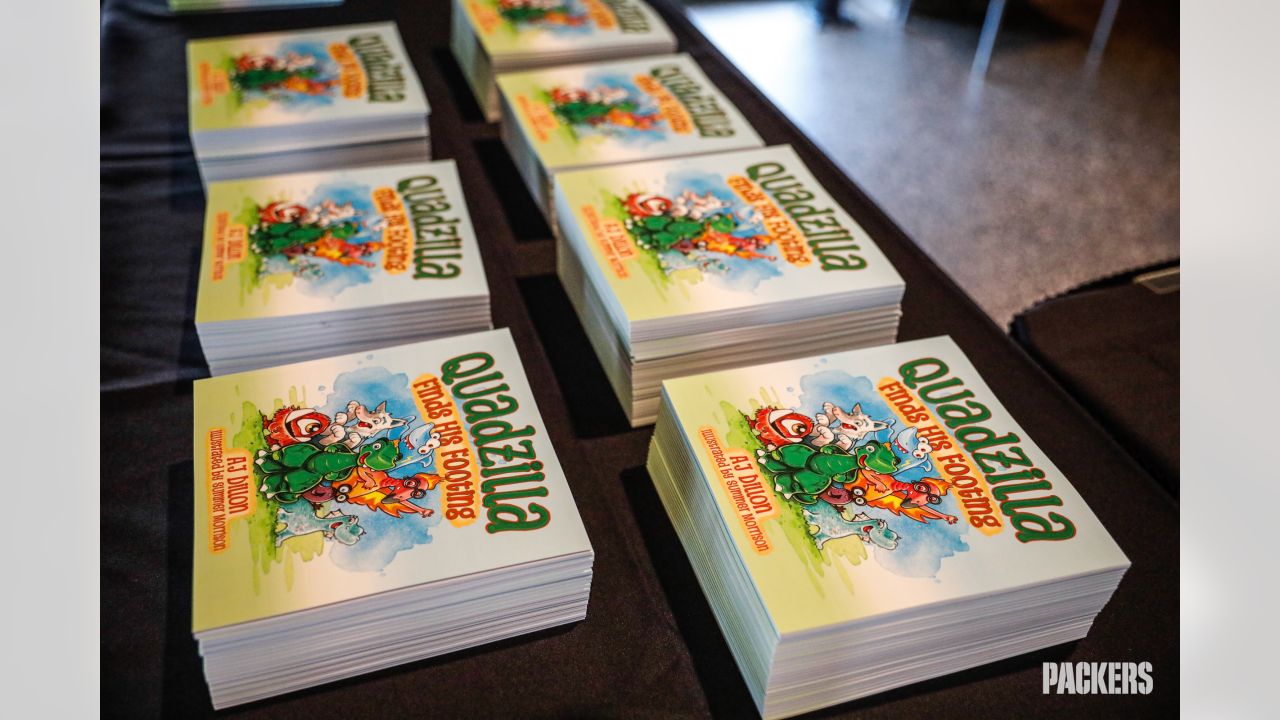 Green Bay Packers AJ Dillon Releases Children's Book
The book is titled "Quadzilla Find His Footing". The message of the book revolves around self-confidence, trying new things, and friendship. The main character is a nod to his massive quads, a monster named Quadzilla. He wrote the book for his new son who was born in May. Dillon and his family have been a fixture of the Green Bay community and this is another way that he is looking to give back.
Bounce Back Year For Dillon?
Last year did not go well for Dillon. He was not as effective last year on the ground. Some of this was a struggling offense that couldn't move the ball in general but Dillon wasn't as effective as a runner. This is a contract year for him so the hope is that is extra motivation to do well. They will need him. His running style perfectly complements Jones and this year especially, an effective running game will be essential for the offense to thrive. If Love is required to do too much, it could lead to a rough time for the unit.
The Green Bay Packers have always drafted high-character players and AJ Dillon is another that fits the bill perfectly. As contract talks begin, the hope is that Dillon will give the Packers a hometown discount.