You've been wearing your lucky Alabama Crimson Tide game day T-shirt for years and we get it. We love a good Bama tee. You've also been getting your dad a variation of the same Alabama sweatshirt for the last four years as a Christmas gift and we do not doubt that he loves it. However, maybe it's time to step it up with your game day "swag." I've searched the internet for the most unique game day items, as well as some good gifts for only the most serious Alabama fan. Here's an unsponsored and unbiased list.
In the event that you or your gift recipient loves both Alabama Crimson Tide and Monopoly, we have this. Add it to your collection unopened to gather dust or put it in the family game night rotation.
If you have never experienced a wearable blanket, I am sorry. But here is your chance. It's reversible, so I don't need to say anything else.
What else are you going to haul your Bama themed snacks in? If you're extra, this tote.
No one actually needs an Alabama Crimson Tide lava lamp. However, that's the whole point of this list. This is too cool, especially the Bluetooth part.
I'm actually disgusted that my dogs don't have one of these yet. This is the most unnecessary necessary thing that I've seen all day.
I found several different styles of Bama sneakers and loved them all. Definitely a good item to add to your game day closet.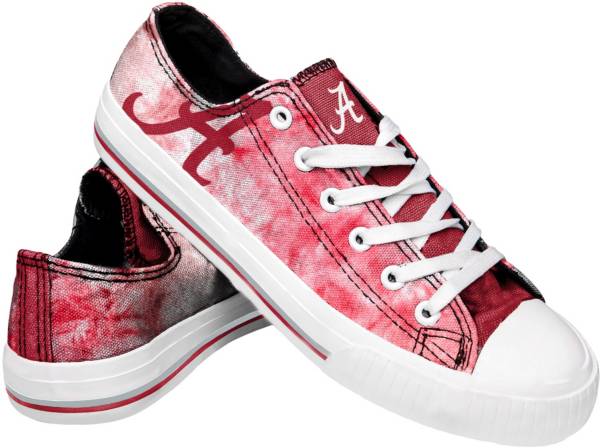 For the Alabama fan who seems to have everything, don't dismiss the idea of artwork. There are all sorts of neat, framed prints and plaques. I found this one and thought it was SO cool.
I found this candle on Etsy and it's a nice, subtle Roll Tide decoration.
I know, I know. But this tee is different. 
This is the perfect gift for little Alabama fans, or honestly, me and probably you too. After all, it's about Alabama football and a dog.
I hope that I helped you find some things to make you, or your loved ones, feel like a more official Alabama Crimson Tide fan. If I didn't and you have all of these items already, seek help. And if you still want to wear your lucky t-shirt and not one that says, "Big Nick Energy," I still accept you as a fellow Bama fan.
For more help with your game day, check out these recipes.
For More Great Football Content
Follow us on Twitter at @GridironHeroics for more great content. We appreciate you taking time to read our articles. To interact more with our community and keep up to date on the latest in Football news, JOIN OUR FREE FACEBOOK GROUP by CLICKING HERE
Checkout our latest podcast!
[powerpress_playlist limit=1]