Ezekiel Elliott has a new home. After being cut by the Dallas Cowboys, many wondered where Elliott would end up. The running back market has been tricky and Elliott was likely in the camp of waiting for the right deal. He apparently found one and has signed a one-year deal to play with the New England Patriots.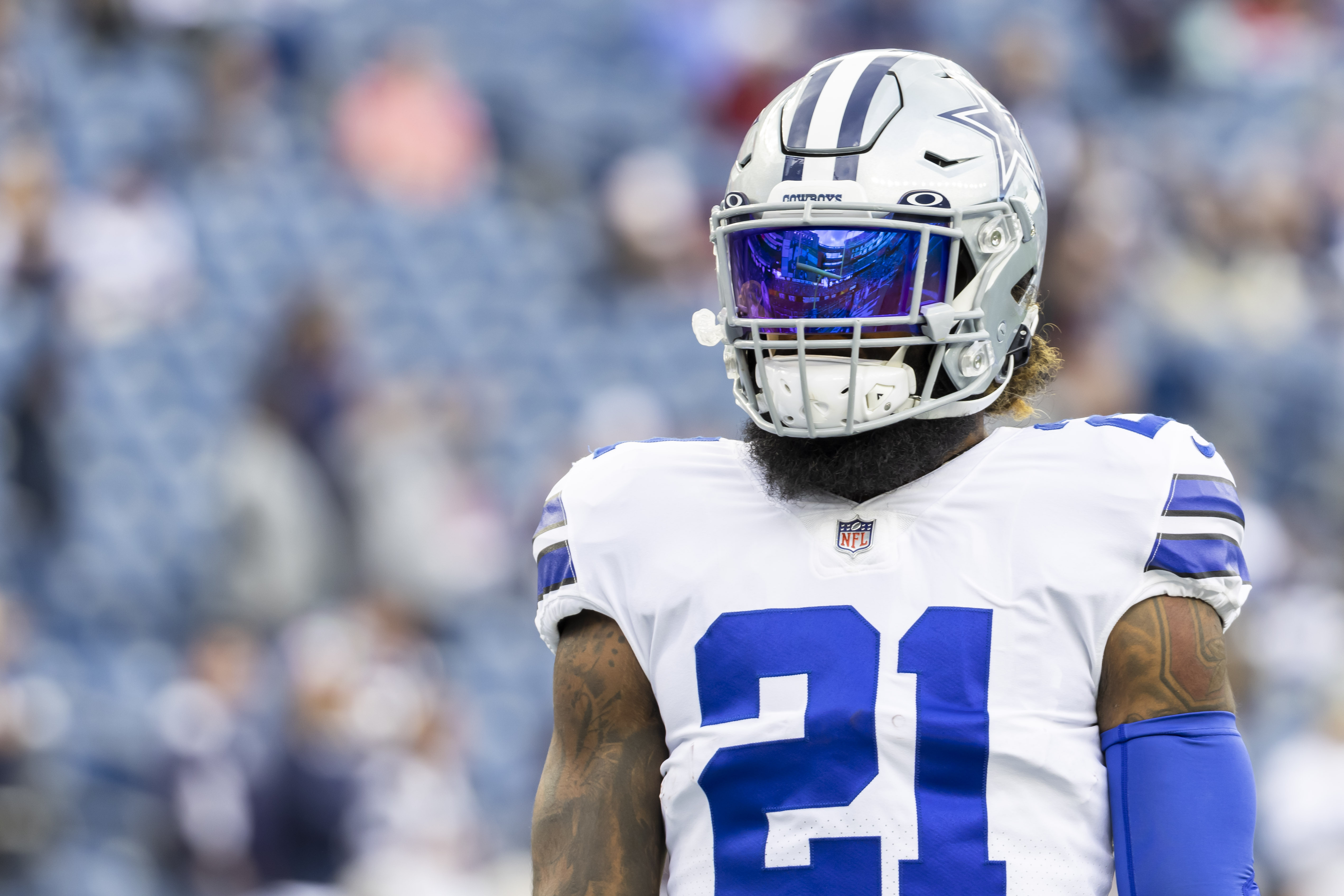 Ezekiel Elliott Signs With New England Patriots
According to Ian Rapoport, Elliott is signing a 1-year deal worth up to $6 million. This brings some much-needed backfield help to New England. The former top-five pick will rock number 15, his college number at Ohio State. This feels very much like a Bill Belichick signing. Elliott does a lot of things that do not show up on the stat sheet. His ability to block and pick up blitzes is something that cannot be quantified on a stat sheet. This will be a huge help for Mac Jones as it provides another layer of protection on passing downs. Elliott also can be used effectively in the passing game which will also be helpful for Jones.
Does This Move The Needle?
In a word, no. However, that doesn't make it a bad signing by any means. It shows how good the rest of the AFC East is. Buffalo has been a juggernaut in the division for the past three years. The New York Jets look to have a dominant defensive line as well as Aaron Rodgers under center. Miami is hoping the speed of Jaylen Waddle and Tyreek Hill can leave opponents in the dust. The Patriots have a tough road ahead of them. They will have to get better play out of their offense and rely on a devastating defense if they are going to make some noise in the division.
The New England Patriots are hoping that Ezekiel Elliott has plenty left in the tank. It is a great value signing that could pay huge dividends this season.