New York Giants fans were upset following the release of footage of a dirty play Sunday that led to a Dallas Cowboys defensive tackle being ejected.
The Cowboys dominated the Giants on the turf. But the aggression shown on the scoreboard wasn't enough for Neville Gallimore. Gallimore was ejected with under a minute to go of the Cowboys 49-17 win over the Giants.
Television replay of the move that caused the ejection went viral on social media. Cameras caught Gallimore kicking Giants offensive lineman Justin Pugh in the groin (we'll leave it at groin…).
#Cowboys DL Neville Gallimore definitely has a fine coming his way for this one…

Kicks him right in the groin with his cleat.

(via: @_MLFootball) pic.twitter.com/uhARngQzJi

— JPAFootball (@jasrifootball) November 13, 2023
Gallimore appeared to make the dirty move in response to an illegal shove by Pugh after the play. Still, the full replay showed Pugh made this hit after Gallimore attempted a low hit on quarterback Tommy DeVito.
New York Giants fans react to dirty move
Giants fans were angry with the illegal hit Gallimore made on Pugh. Here are the best takes of Giants fans calling out a Cowboys player for a dirty hit.
Normal cowboy player

— Lucas Thomas (@SittoLucas) November 13, 2023
DIRTY PLAYER ALERT: #Cowboys Neville Gallimore KICKS #Giants @JustinPugh below the belt#NYGvsDAL #NYGiants

(via @_MLFootball) pic.twitter.com/4qYCNINjnU

— Mike McDaniel (@MikMcDaniel) November 13, 2023
He's a Cowboy. What do you expect ?

— LetsGoGiants (@BigBluRkingCrew) November 13, 2023
childish

— bobby broadway szn (@giantzfollower) November 13, 2023
Just like when he intentionally rolled on Andrew Thomas leg

— Peety (@PeetyTakes) November 13, 2023
Suspension?🤷‍♂️

— NKY Bracket Guy (@BracketNky) November 13, 2023
Ofc they playing dirty even while they winning smh

— Depressed Giants Fan (@DeonteBanksMVP) November 13, 2023
We get it, the Giants suck. But, Gallimore is a scumbag. #giants

— Katie Shereba (@KShereba) November 13, 2023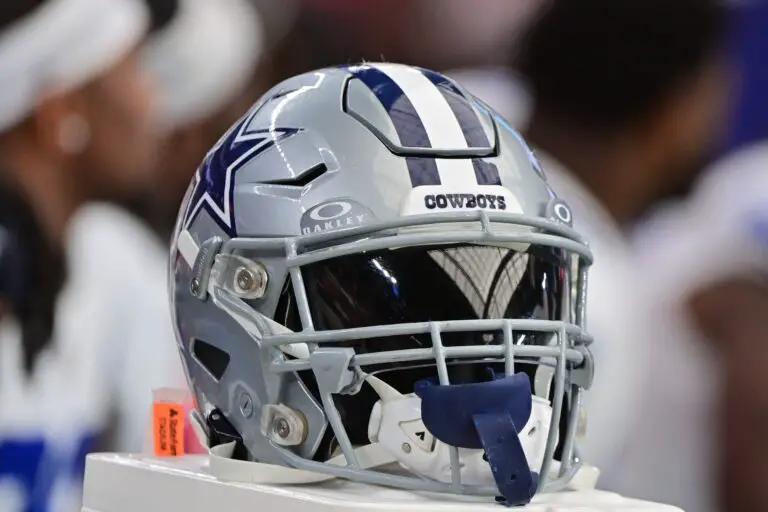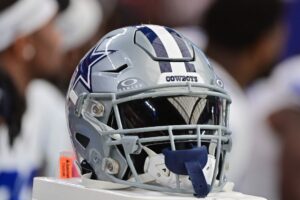 For More Football News:
Follow me on Twitter at @JordanSig. You can also reach out to Jordan Sigler via email at jordanmsigler@gmail.com. To read more of our articles and keep up to date on the latest in college and NFL news, click here!