The Pittsburgh Steelers offense has been a huge talking point of the 2023 season. Former Dallas Cowboys wide receiver Dez Bryant is joining the chorus of people calling for a change on that side of the ball. After the week 9 win, Bryant took to social media to bash the Steelers' offense.
I forgot to mention

I know the Steelers won

But

they have too much fire power

to have trash play calling on the offense side of the ball

My opinion

— Dez Bryant (@DezBryant) November 3, 2023
Dez Bryant Bashes Pittsburgh Steelers Offense
Bryant recognizes that the team got the win but thinks that something needs to change. "They have too much fire power to have trash play calling on the offense side of the ball," the former Cowboys receiver posted. He isn't the first person to call out the offense. Fans have been chanting to fire the offensive coordinator Matt Canada for weeks. The issue for the team is that they keep winning. Usually, firings only happen when losing starts to become the issue.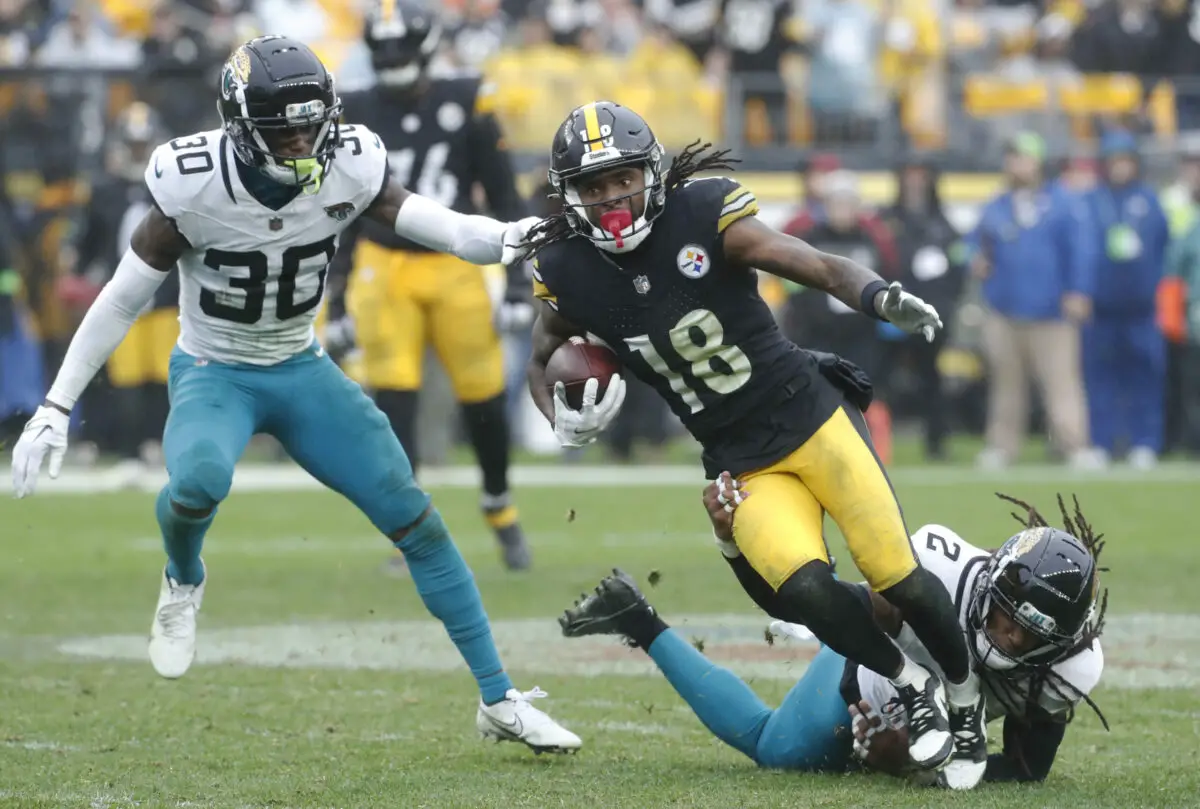 Tough Spot To Be In
The Steelers are in a spot that you don't want to be in as a team. They are good enough to beat a Will Levis who is making only his second start in the NFL. However, against Patrick Mahomes or Joe Burrow, they simply do not have the offensive firepower to keep up. TJ Watt and the defense can only do so much. It isn't like the Steelers are void of talent on the offensive side of the ball. George Pickens and Diontae Johnson make up a great receiving duo. The combination of Najee Harris and Jaylen Warren in the backfield gives a nice one-two punch. The issue seems to be in the playcalling.
The Pittsburgh Steelers offense keeps pulling these wins out of nowhere. Sitting at 5-3, the Steelers look like a playoff team. However, if the offense continues to struggle and they miss out, Dez Bryant won't be the only one asking for a change.