The Detroit Lions (6-2) are in California to take on the Los Angeles Chargers (4-4). It has been four years since these teams shared a field, and a lot has changed since then. The Lions started Matthew Stafford in that 2019 win. Phillip Rivers was under center for the Chargers that day.
Will Jared Goff keep the Lions' offense clicking as they pursue an NFC North title, or are the Chargers hitting their stride with a third straight win in sight?
Detroit Lions vs. Los Angeles Chargers Betting Odds and Match Details
Team
Spread
Total
MoneyLine
Detroit Lions
-3

-105

O48.5

-110

-148
Los Angeles Chargers
+3

-115

U48.5

-110

+124
**Odds Courtesy of DraftKings Sportsbook**
Fixture: Detroit Lions @ Los Angeles Chargers
Date and Time: November 12, 2023 @ 4:05 pm EST
Location: SoFi Stadium in Inglewood, California
Key Stats
Detroit Lions
Points Per Game: 25.0
Points Allowed Per Game: 20.6
3rd Down Efficiency: 46-113
4th Down Efficiency: 8-17
Net Passing Yards Per Game: 259.3
Yards Per Pass Attempt: 7.4
Passing TDs: 12
Rushing Yards Per Game: 131.4
Rushing TDs: 11
Sacks: 21
Interceptions: 7
Los Angeles Chargers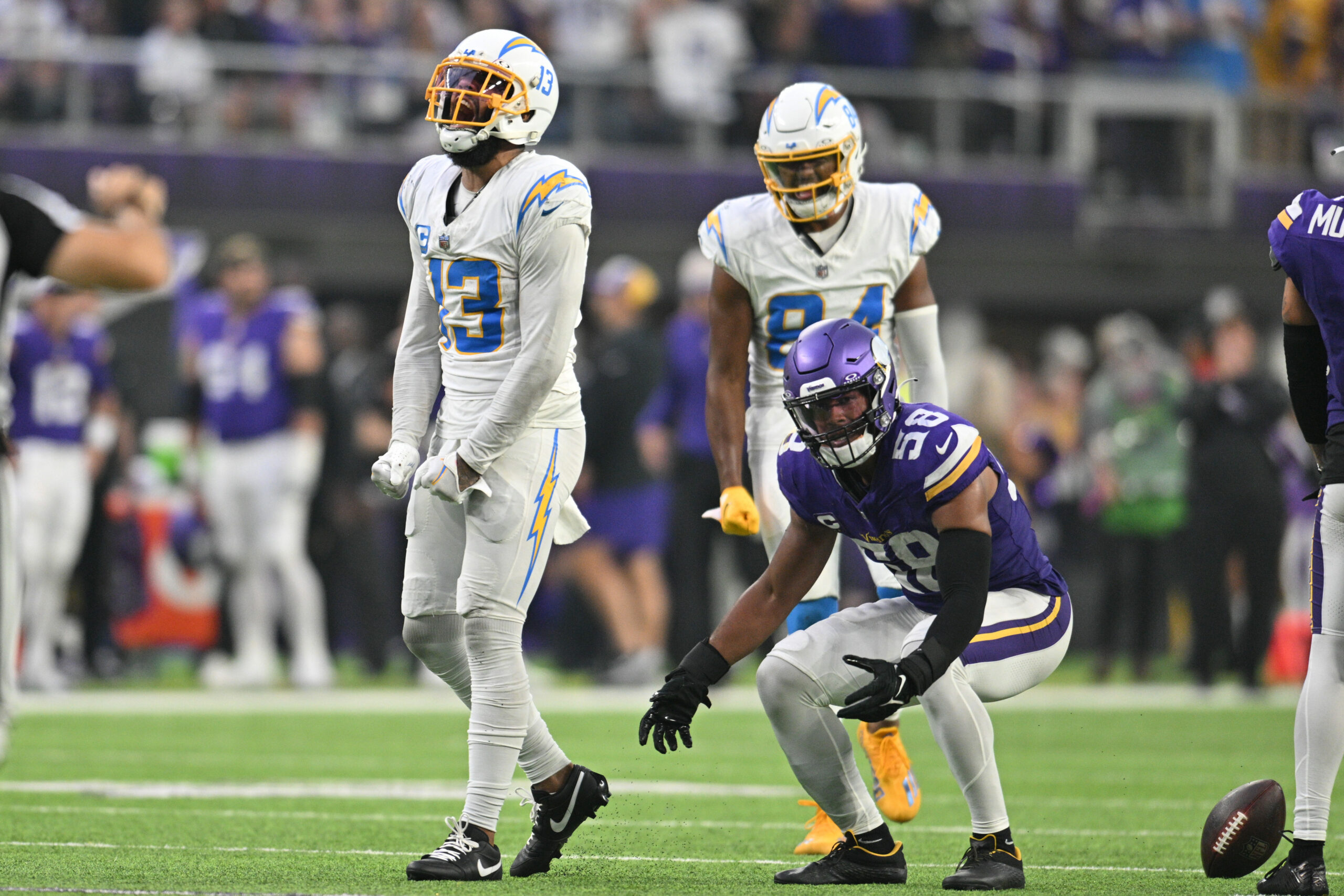 Points Per Game: 25.1
Points Allowed Per Game: 21.8
3rd Down Efficiency: 46-111
4th Down Efficiency: 7-12
Net Passing Yards Per Game: 239.9
Yards Per Pass Attempt: 7.3
Passing TDs: 14
Rushing Yards Per Game: 101.1
Rushing TDs: 8
Sacks: 31
Interceptions: 6
Game Prediction
While neither defense is terrible, these are two top-10 scoring teams. The Chargers defense allows the second-most yards per pass attempt. Having the second-most sacks in the NFL helps negate that, but the Lions are one of the top pass-protection teams. Jared Goff should have plenty of time to pick apart the Los Angeles secondary.
On the other side, the Lions are also weaker against the pass defensively, whereas their run defense is dominant. The Chargers don't run the ball often or operate efficiently on the ground, so they may not even waste their time. Still, the Chargers are eighth in scoring because Justin Herbert, Keenan Allen, Austin Ekeler, and the rest of the offense are one of the NFL's top passing attacks. Only two teams have kept Los Angeles under 24 points this season.
Don't overthink this one. Two pass-happy offenses are meeting in a controlled environment since SoFi Stadium is (mostly) indoors. There should be plenty of big plays and quick scores in Los Angeles this weekend. Anticipate a shootout in this clash.
Final Pick
Over 48.5
For More Football News:
Follow me on Twitter at @TowerTalkSports. You can also reach out to Andre Ifill via email at andre.ifill.jr@gmail.com. To read more of our articles and keep up to date on the latest in college and NFL news, click here!