The Detroit Lions shocked many fans when they drafted Jahmyr Gibbs with the 12th overall pick. Many panned the pick as a reach and one that will not work out in the long term. However, when you hear the Lions talk about Gibbs, it is easy to see why they took him so high. GM Brad Holmes went on Peter Schrager's podcast and compared Gibbs to legendary running back Marshall Faulk.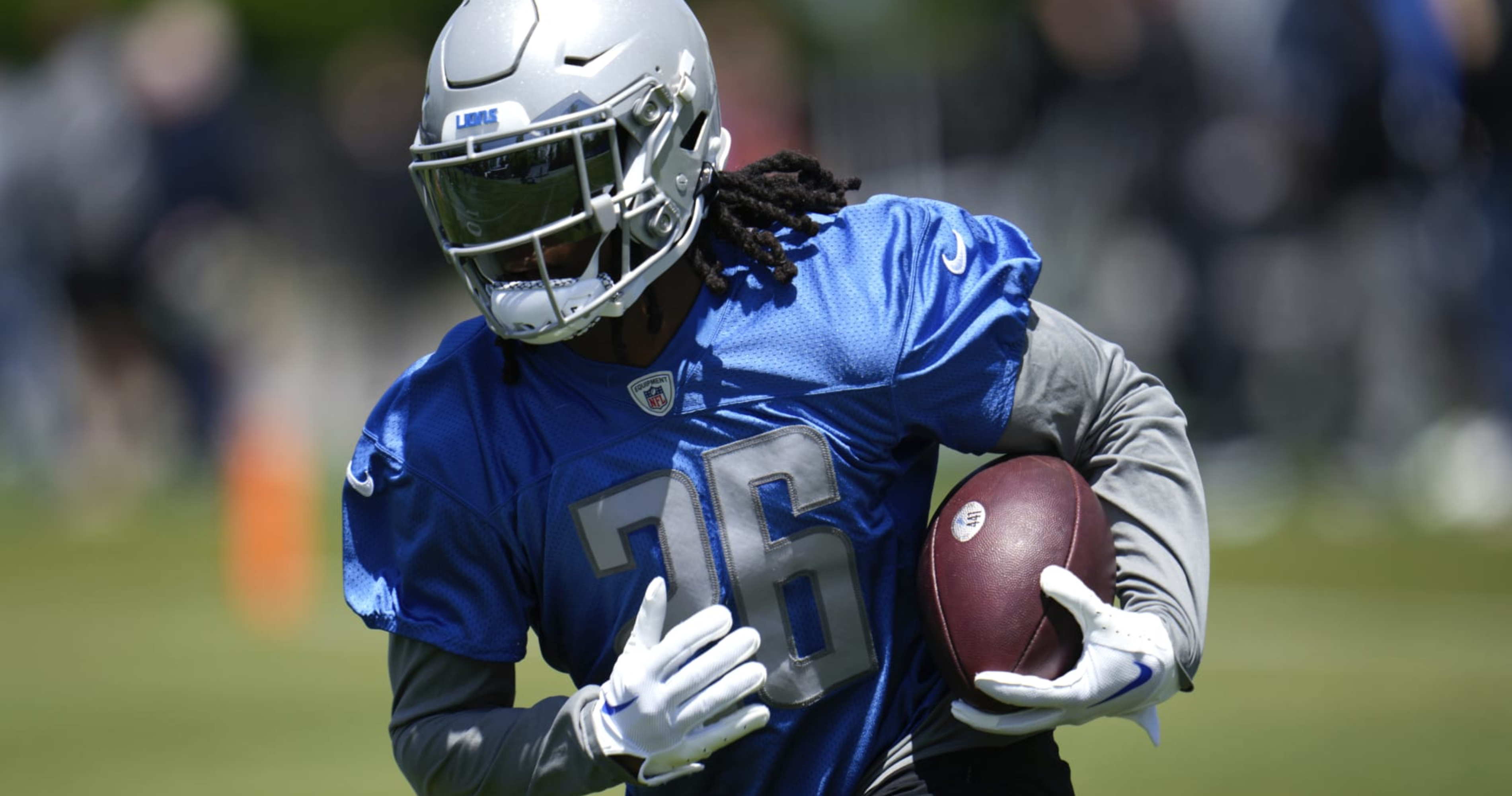 Detroit Lions Jahmyr Gibbs Gets Compared To Marshall Faulk
Faulk was a back that could do everything. While Holmes isn't going as far as to say Gibbs will live up to that potential, he does think that they have very similar skill sets.
"When I first got with the Rams in 2003, Marshall Faulk was still there, and I was a huge Marshall Faulk guy — just kind of seeing what he does in both phases," Holmes said. "And just from a scouting standpoint, when Christian McCaffrey came out, he was the last guy that I was like, 'Holy cow, this guy can run routes like a slot receiver but also run it.' So, you start getting reminders of those players. I'm not sitting here saying Jahmyr Gibbs is those players, but (he's) just a special weapon like that. We have a lot of excitement and optimism."
Expect to see Gibbs line up all over the field and become a do-it-all weapon for the offense.
Proving The Doubters Wrong
Holmes seems very ready to tout how wrong the analysts were about his drafting. Many analysts not only panned the Gibbs pick but the Jack Campbell pick at 18. Holmes and the rest of the front office have spoken very highly of both players. If they can become year-one contributors, a lot of people are going to be apologizing to Brad Holmes. The running back position is tricky right now but if Gibbs is special, the pick will look like a steal.
Detroit Lions fans should be excited to watch Jahmyr Gibbs. No matter what you personally think about the pick, there is no doubt that it is going to be fun to see how Ben Johnson and the offensive staff use him.