The Denver Broncos just secured a big win on Sunday Night Football in Week 11 over the Minnesota Vikings. As a result, they now improve to 5-5 and currently have a four-game winning streak. Also, they ended the Vikings' five-game winning streak.
It was obviously a big win for the Denver Broncos, considering how competitive the AFC is this year. However, what you might not know is that the Broncos are attempting to do something that has never been done before. Find out what that is below.
Denver Broncos Starting the Season 1-5
As mentioned above, Denver is on a four-game winning streak. While this winning streak means they are back in the AFC playoff race, we may not be appreciating how difficult it is to overcome that start. The reason this is worth mentioning is that no team has ever made the playoffs after starting a season 1-5.
The team with the worst start ever to make the playoffs was the 1992 San Diego Chargers. To this day, they are the only team ever to overcome a 0-4 start. After that, the Chargers went on an insane winning streak and finished that regular season 11-5.
There have only been five teams (excluding the 1982 Tampa Bay Buccaneers) to ever make the playoffs after starting a season 0-3. Believe it or not, both the Vikings and the Broncos started this season 0-3. Yet, both are making a serious playoff push.
The 1992 Chargers were one of the teams that managed to do this. However, the last team to successfully overcome this was the 2018 Houston Texans. They started that season 0-3 and won their next nine games. That Texans team is the only team to do this in the last 25 years.
What Have the Denver Broncos Done Right?
The main thing the Denver Broncos have done during this turnaround is tighten up their defense. While they still have obvious flaws, they are doing two things right. What are those two things?
First, they are not allowing many points during this winning streak. Back in Week 3, they gave up 70 points to the Miami Dolphins. In their last five games, they are allowing just over 17 points per game.
Another thing they are doing well is winning the turnover battle. They have a +13 turnover margin in their five wins but a -7 turnover margin in their losses. Considering how many rushing yards and total yards this defense gives up, you can argue they are very reliant on turnovers.
Overcoming a Competitive AFC
The talk of the NFL this season is just how competitive the AFC is. At the time of writing, there are only two teams with a worse record than 4-6. Right now, the Denver Broncos are 5-5 and are tied for ninth in the AFC. However, they only trail the final two current wild card teams by one game.
One of those teams is the Pittsburgh Steelers. The obvious flaw with them is they are getting outgained in every game they have played this season. Then, there is the Houston Texans. They are currently 6-4, with rookie QB C.J. Stroud making an NFL MVP push. While Denver is doing some impressive things, they need to keep this performance up to have a chance at jumping one of these teams.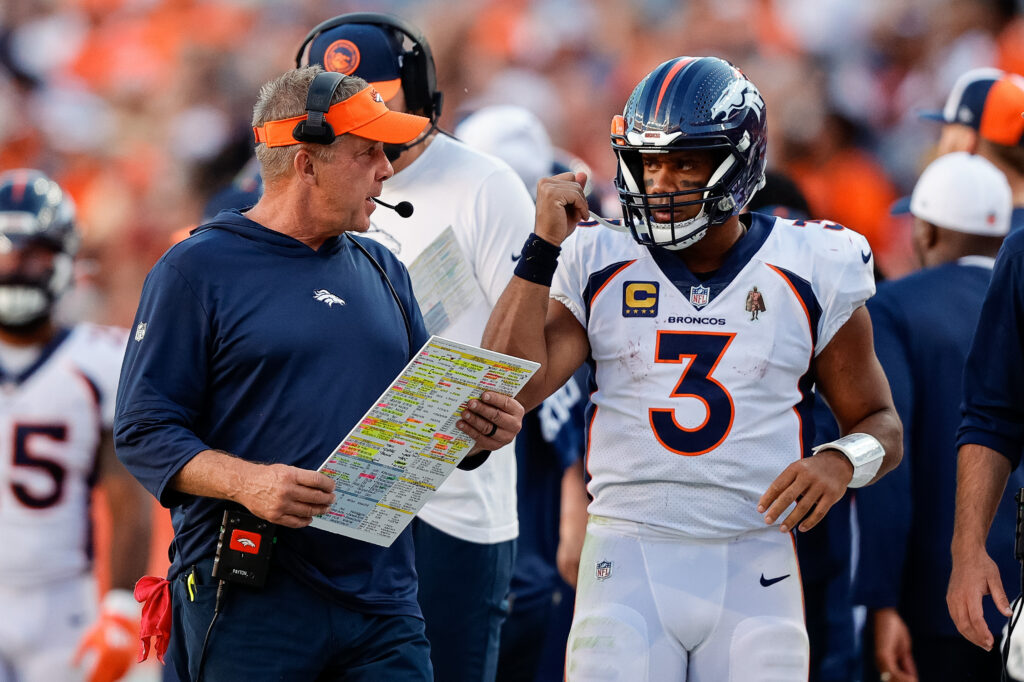 Get More NFL Content
For more news and trends around the NFL, click here or follow me on Twitter @JohnGalletley. Also, check out our Fantasy Sports Heroics podcast for sports betting and fantasy sports advice.