Right now, there are few players that are at the same level as Dallas Cowboys star Micah Parsons. Simply put, the former Defensive Player of the Year is one of the best edge rushers in the NFL today.
Even New England head coach Bill Belichick is well aware of this fact as he prepares to face Parsons and the Cowboys in their upcoming Week 4 matchup.
Bill Belichick Heaps Praise on Dallas Cowboys Star Micah Parsons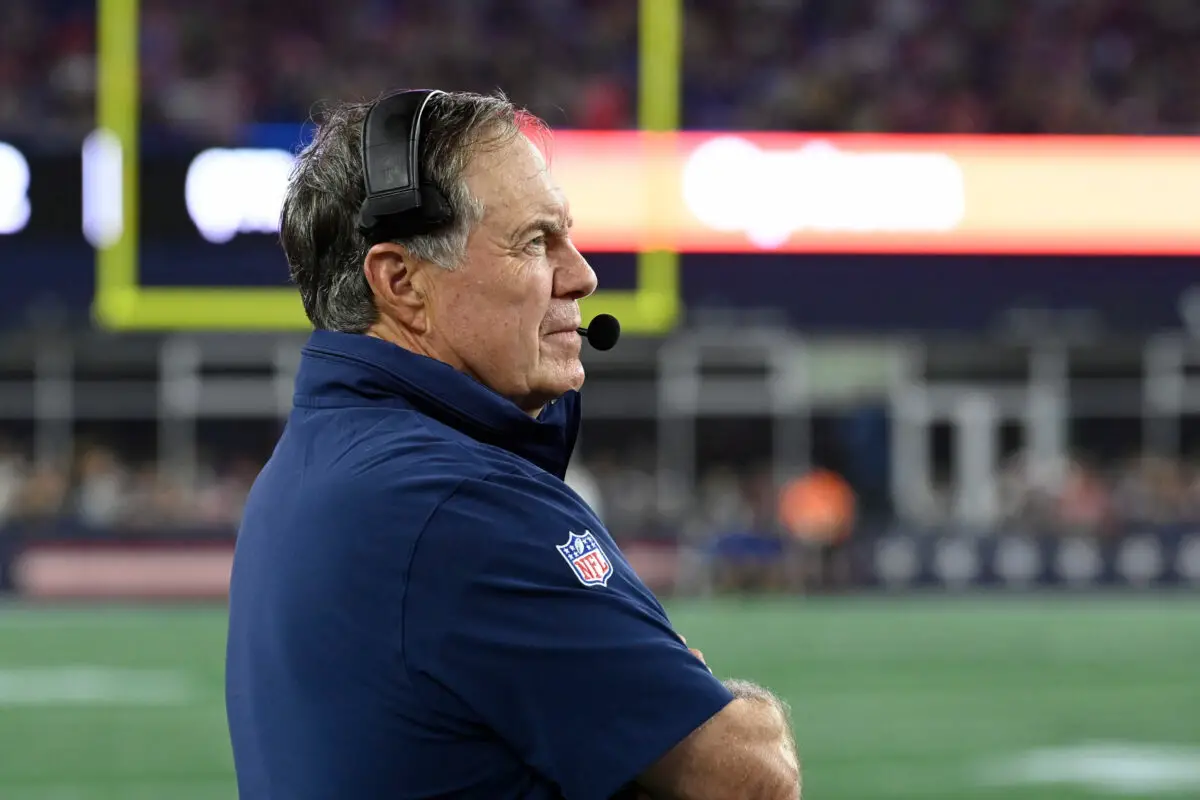 In a recent interview on a New England radio (WEII 93.7) show, Belichick was asked to share his thoughts on Parsons and what he brings to the table for Dallas. According to the Patriots shot-caller, he sees shades of legendary LB Lawrence Taylor in the Cowboys star:
"Finding him, that's No. 1," Belichick said of Parsons, via DallasCowboys.com. "He could be inside. He could be outside. He could be on either edge. He's a big, physical player that's very athletic and quick. Along the lines of a Taylor. That kind of athlete."
That's quite a compliment coming from one of the greatest coaches to ever grace the game. Moreover, for Parsons to be compared to such an esteemed icon of the sport simply speaks volumes of how much respect and adoration the Dallas linebacker has earned across the league.
Belichick wasn't done either. The six-time Super Bowl-winning coach heaped even more praise on Parsons' elite level of play:
"Like every great player, he's pretty good at everything," Belichick said. "He's got a lot of power. He's very fast. He's long. He's very athletic so he's a hard guy to (block). He's a hard guy to knock off the ball. And he plays all over."
All the pleasantries will be put aside come Sunday, though, as the Pats look to compound Dallas' misery with another loss. Parsons and Co. are coming off an unexpected loss against the Arizona Cardinals in Week 3, marking their first defeat of the season.
For their part, New England will want to build on their recent win against the New York Jets — their first of the campaign — by coming out with another strong performance against the Cowboys.
For More Of My Content
Follow me on Twitter at @PaoloSongcoNBA. You may also reach out to me personally at pao.songco@gmail.com.