The Cleveland Browns received devastating news about QB Deshaun Watson. Today, it was announced that he was out for the season due to a shoulder injury. As a result, the Browns will lose their starting quarterback in the middle of a playoff push.
However, at 6-3, Browns fans should not give up hope just yet. Cleveland still has a few factors working in their favor that can allow them to still make the playoffs. Let's dive into it.
Elite Defense
One of the main things that the Cleveland Browns have going for them is their elite defense. It is one of the best in the NFL and a big reason why they have had so much success thus far. Just how good are they?
The Browns allow the fewest total yards per game and the fewest passing yards per game in the NFL. Plus, they have an elite pass rusher in Myles Garrett. He has 11 sacks on the year and is making a real case for Defensive Player of the Year.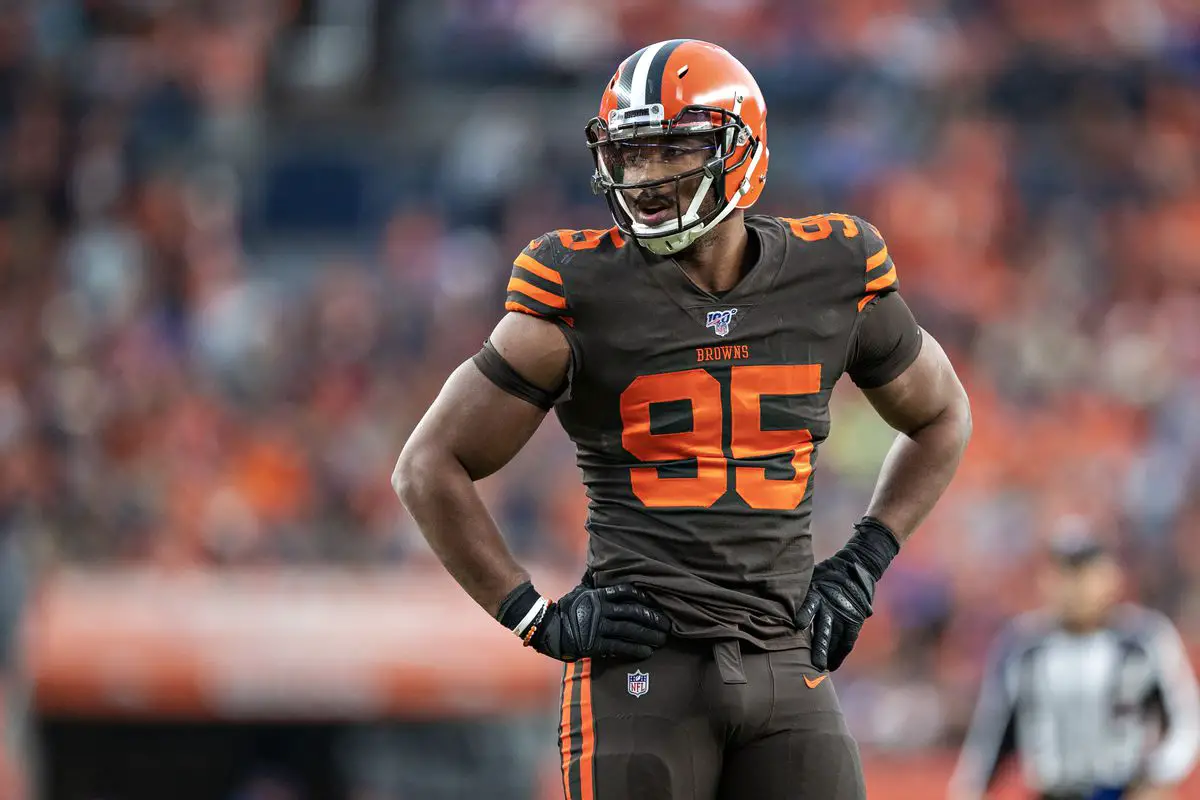 On top of this, Cleveland's defense does not allow many points. Right now, they are averaging less than 19 points allowed per game. This works in their favor considering who is coming to town next.
Favorable Schedule
The Cleveland Browns also have a favorable schedule going forward. Admittedly, they got off to a nice start at 6-3 before Watson went down. This gives them a little breathing room going forward. Cleveland will most likely have to go about 4-4 the rest of the way to make the playoffs. Here is who they still have to play:
vs. Pittsburgh Steelers (6-3) 
at Denver Broncos (4-5)
at Los Angeles Rams (3-6)
vs. Jacksonville Jaguars (6-3)
vs. Chicago Bears (3-7)
at Houston Texans (5-4)
vs. New York Jets (4-5)
at Cincinnati Bengals (5-4)
As you can see, the schedule does not kill them here. Pittsburgh has been outgained in every game that they have played thus far. Plus, the Broncos allow the most total yards in the NFL and the Jets are struggling to score a touchdown. Best of all, only about half of their games remaining are against teams that are currently over .500.
Biggest Hurdles
What are the biggest hurdles to the Browns making the playoffs? Well, two things stick out. The first is their current play from QB P.J. Walker.
He has appeared in three games this season. Let's just say his performances have been forgettable. Walker has only completed 49% of his passes. Plus, he has a terrible touchdown (1) to interception (5) ratio.
On top of this, the rest of the AFC is going to keep the Browns honest. Right now, the playoff race is extremely competitive. Only two teams in the entire conference currently have a worse record than 4-5.
Cleveland is going to be playing a lot of teams still fighting to make the playoffs. That includes teams such as the Steelers, Broncos, Texans, Jets, and Bengals. However, their talented defense can very easily win a few of these games for them if they keep this performance up.
Get More Cleveland Browns Content
For the latest news and trends around the NFL, click here or follow me on Twitter @JohnGalletley. Also, check out our Fantasy Sports Heroics podcast for sports betting and fantasy sports advice.