Three points. That's all Joe Burrow and the Cincinnati Bengals could come up with in their disheartening Week 1 loss against the Cleveland Browns. This was an awful way to start the campaign for a Bengals side that has title aspirations this term, and true enough, the naysayers have been loud and proud after seeing Cincinnati suffer a 24-3 blowout loss against Cleveland in their first game of the season.
Cincinnati Bengals Star Joe Burrow Speaks Out on Calf Injury
There has been a lot of talk surrounding Burrow's calf injury throughout the preseason. Now that the Bengals have suffered defeat in their first game of 2023, the injury narrative continues to be a major talking point.
Burrow himself admits that his absence throughout training camp did play a key role in Cincinnati's loss against the Browns:
"You just go over those reps. Those things happen early in the year for all teams," Burrow said, via Geoff Hobson of the team website. "You try to limit them as much as you can, but they happen every year, especially when your quarterback doesn't play in training camp. You just got to work those things out in practice. We had a really good day today."
The good news here is that Burrow and the Bengals appear to have already identified their issues and they have addressed them accordingly. Now it's time to put this all to the test in Week 2 against the Baltimore Ravens.
Joe Burrow Remains Unfazed After Loss to Browns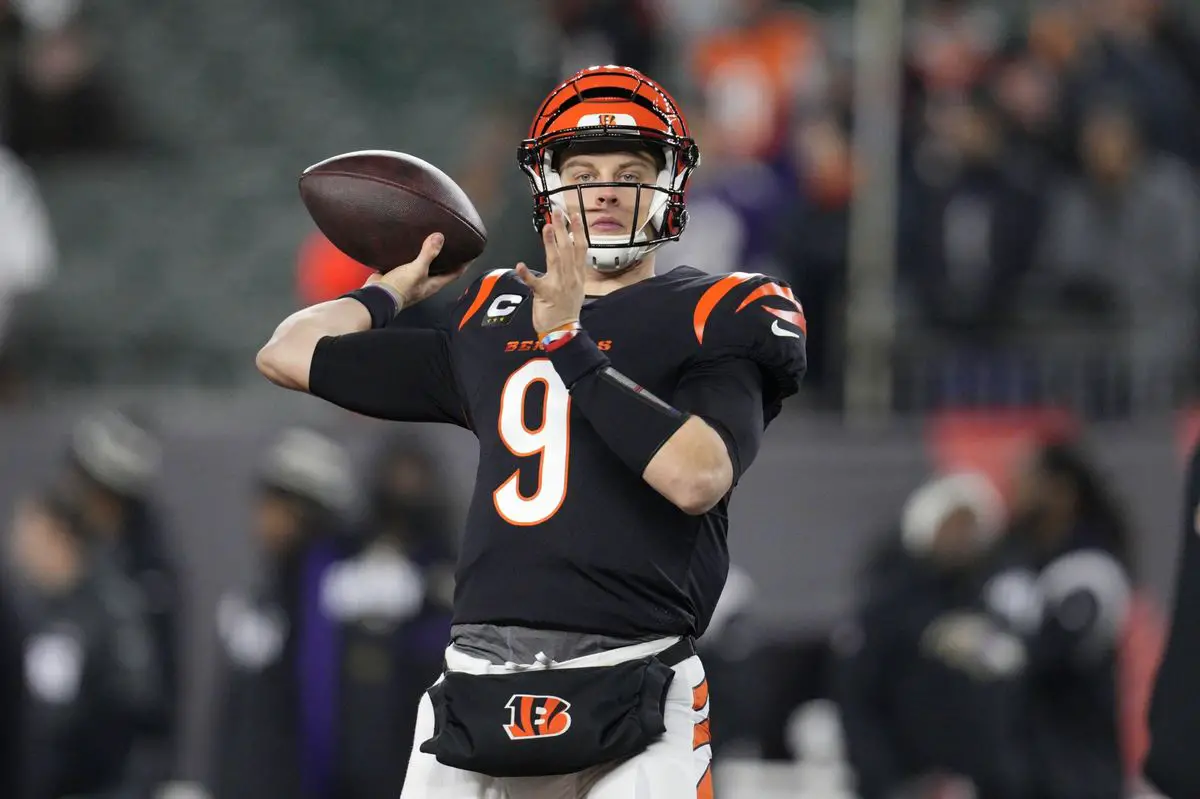 Burrow is not denying the fact that they all played below expectations in Week 1. However, he also knows that this team is resilient enough to rise above this early-season bump in the road:
"Long season. Everybody has bad games," said Burrow after Wednesday's practice. "That's going to happen, and what makes you who you are and hopefully makes you the player that you are is how you respond to games like that and how consistent can you be afterwards."

"… Honestly, I think that's why we've been able to overcome a lot of adversity here. We've started slow some. We've had stretches of a couple of losses in a row, but nobody ever panics. Coaches don't panic, players don't panic. And like I said, it starts with Zac. He's the same every week. We're going to come in and get our work done. Have fun and go perform on Sundays."
At this point, the highest-paid player in NFL history remains unfazed. He is well aware of what he and his team are capable of. So long as they put in the work, everything else will follow.
"You go out and win a game," Burrow said, via Kelsey Conway of Cincinnati.com. "You gotta go out and get one this week. We're focused on being 1-0 every week. So, this week we gotta go be 1-0 and then take it from there."
For More Of My Content
Follow me on Twitter at @PaoloSongcoNBA. You may also reach out to me personally at pao.songco@gmail.com.