Deion Sanders is the biggest storyline in college football. Ahead of their matchup against Colorado State, the team sits already with more wins than last season. In true Coach Prime fashion, Sanders carries himself differently than most coaches. He has a signature style and way of talking with the media that makes him irresistible. However, not everyone is impressed. Colorado State head coach Jay Norvell threw some major shade at Sanders before their matchup.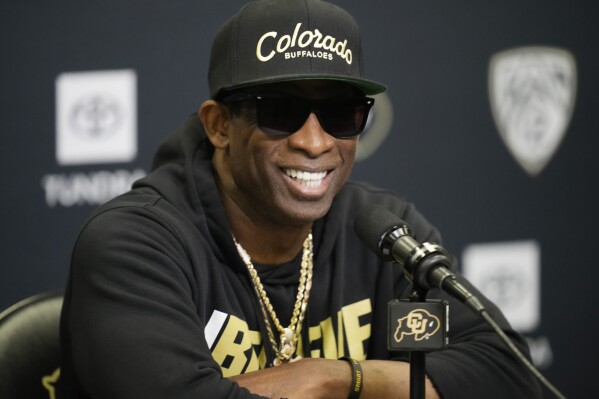 Colorado State Head Coach Throws Major Shade At Deion Sanders
Norvell had this to say ahead of the big matchup on Saturday. "When I talk to grownups, I take my hat and glasses off. That's what my mother taught me." This is a clear shot at Sanders. He dresses casually for press conferences usually wearing a hoodie and his sunglasses. He talks informally to the media and is not your stereotypical college football head coach. Apparently, that has rubbed Norvell the wrong way and he decided to call it out in his interview.
A Dumb Comment
This comment is dumb. Bill Belichick is one of the worst dressed coaches in the NFL and he has not had a problem connecting with players and getting results. Yes, what Sanders does is different but the results speak for themselves. The players go out and play hard for him. In terms of how he dresses, I doubt any media member really cares about it. No one is feeling disrespected because Sanders is wearing sunglasses at a press conference. All this is doing is adding fuel to the fire for the matchup on Saturday.
Deion Sanders didn't need any more motivation to beat Colorado State on Saturday. However, I'm sure this victory will be a little sweeter. Colorado are heavy favorites with the line currently sitting at Colorado -23.5. Expect Sanders to not take his foot off the gas and have something to say about this comment after the game.