Denver Broncos safety Justin Simmons credits Russell Wilson for his improvement over the offseason. While much has been made in the media about Wilson not being popular among his teammates, Wilson is rubbing off in a positive way. Simmons talked in an interview about how the work ethic of his quarterback pushes him to do better.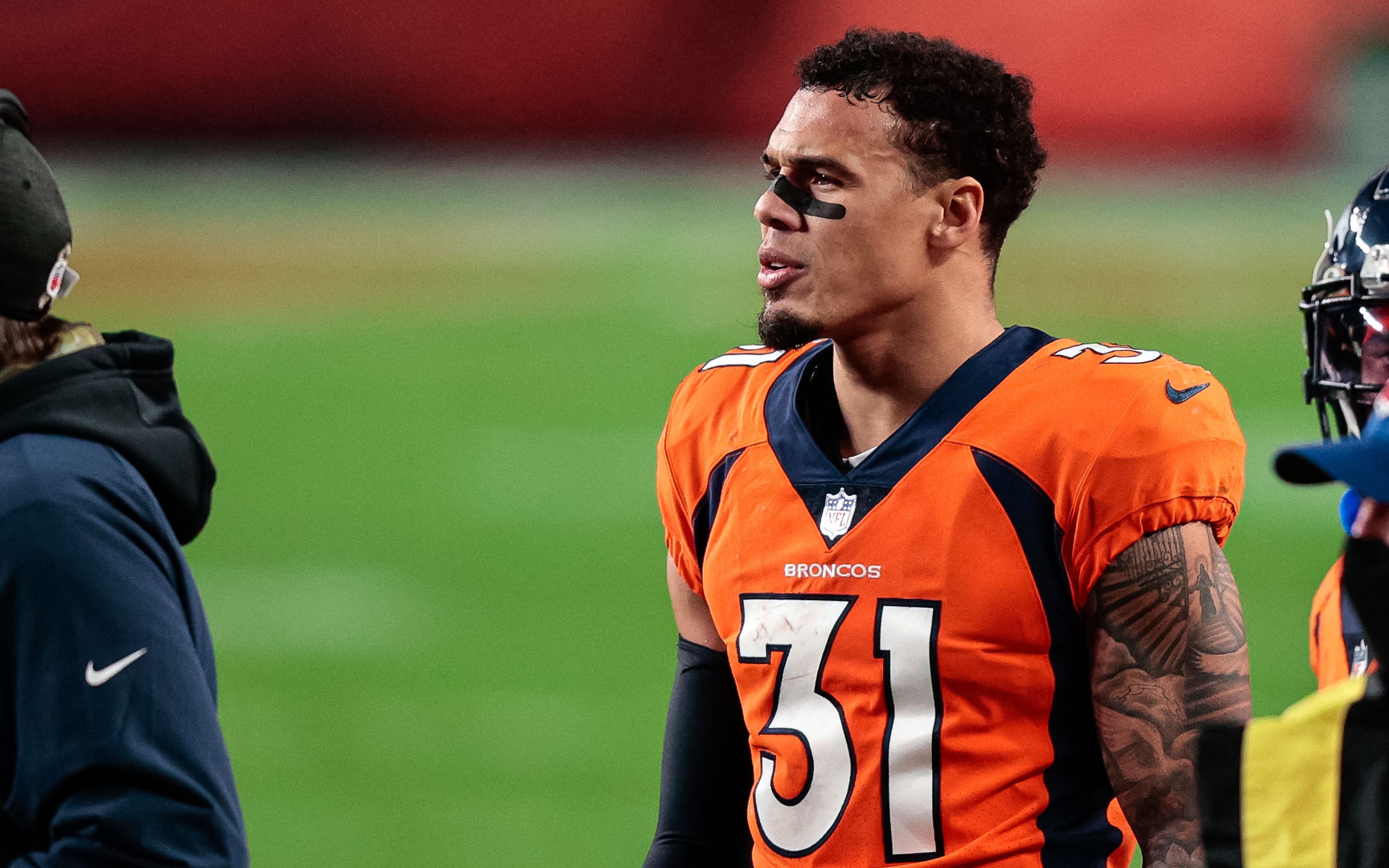 Denver Broncos Justin Simmons Praises Russell Wilson
Simmons went on The SiriusXM Blitz with Bill Lekas & Kirk Morrison and had this to say.
"I know he's one of the hardest workers, if not the hardest worker I've ever been around and that I've seen, and his attention to detail and his preparation has already made me a better player, being his teammate. And so, I'm always going to put my full trust and confidence in him as my quarterback, and I can't wait to see what that looks like heading into Year 2 with us."
The videos have been cringe at times but there is no denying that Wilson is doing his best to make sure 2023 is much better than 2022.
Looking To Rebound
It is hard to see how things go worse than last year. It was a Murphy's Law type of year where everything that could go wrong, did go wrong. The good news is that Sean Payton is at the helm and has crafted some of the best offenses we have ever seen in the NFL. With what he was able to do with Drew Brees late in his career, there is hope that he can do the same with Wilson.
Justin Simmons is expecting Russell Wilson to bounce back. The whole team has been working hard to make sure they surprise some people in 2023.