The Kansas City Chiefs look like they are about to lose WR Justyn Ross for the foreseeable future. According to Adam Schefter, the NFL is placing him on the Commissioner Exempt List.
Justyn Ross' Situation
On Monday, Ross was arrested for domestic battery. He is facing this and other criminal damage charges.
Ross went undrafted during the 2022 NFL Draft. Eventually, he did sign with the Kansas City Chiefs. However, he missed the entire 2022 season due to a foot injury that he suffered in the offseason.
His 2023 season has not been going much better. Right now, he has just three catches and 34 receiving yards through six games.
What Does the Commissioner Exempt List Mean?
For starters, it means that Ross is not allowed to practice with the Chiefs or attend any of their games. Essentially, he cannot be with the team until he gets taken off of this list.
How long he spends on this list is at the discretion of NFL Commissioner Roger Goodell. Ross can be taken off of this list at any time by Goodell or spend an indefinite amount of time on this list.
An important thing for the Kansas City Chiefs is that it means Ross is not an active player on their roster while he is on this list. Therefore, they can place another player on their active roster until this situation is resolved.
Kansas City Chiefs Receiving Options
The Chiefs likely will not miss Ross much, considering the minimal production he has had so far in the 2023 season.
Kansas City mainly relies on TE Travis Kelce to be a security blanket for QB Patrick Mahomes. Kelce was already one of the best tight ends in football but has only gotten better since going public with dating singer Taylor Swift.
While the Chiefs do not have the best wide receiver options, they are trying to address this. They recently traded for WR Mecole Hardman Jr. with the New York Jets. They also have veterans such as Marquez Valdes-Scantling and Kadarius Toney.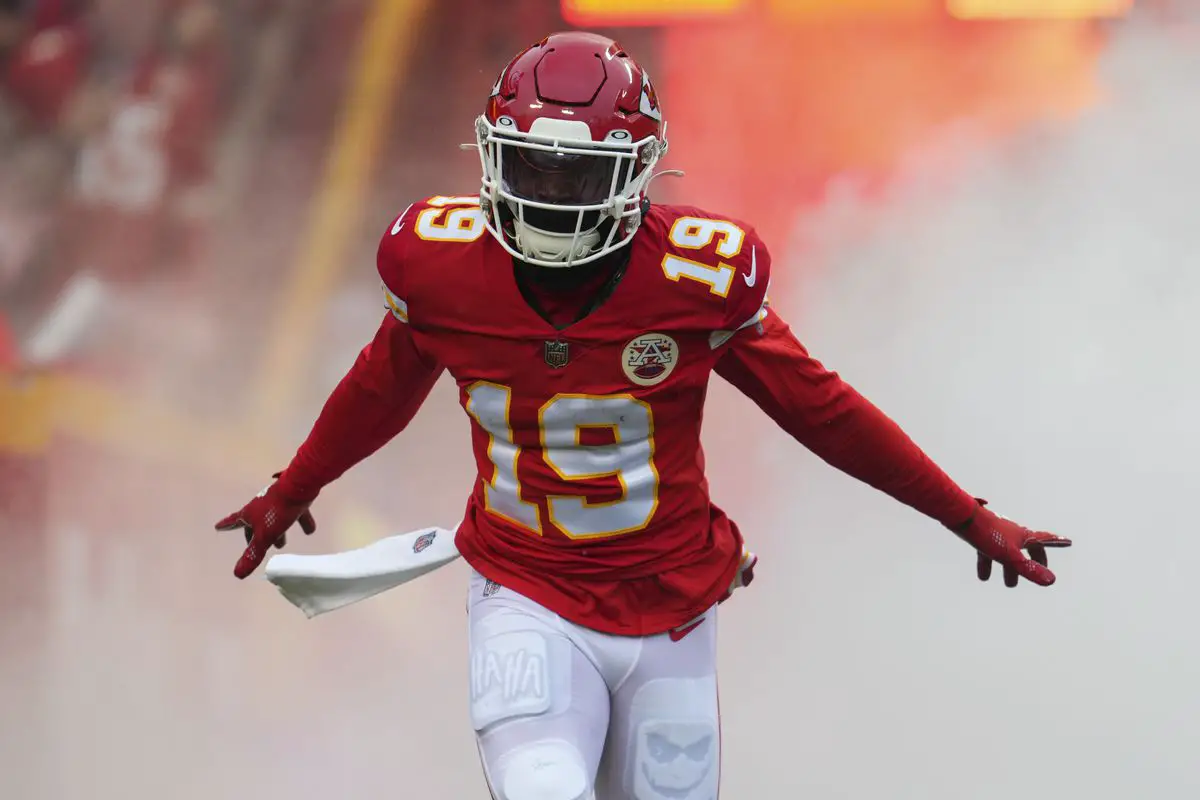 Current Betting Odds For Sunday
At the time of writing, the Kansas City Chiefs are 7-point road favorites in Week 8 against the Denver Broncos. The Over/Under for this game is 47.
Get More Kansas City Chiefs News
For the latest news and trends around the NFL, click here or follow me on Twitter @JohnGalletley to check out other articles.