The latest edition of the College Football Playoff rankings has the Oregon Ducks remaining as the sixth-ranked team in the country. There are high expectations for Oregon this year and many believe that they are even better than their ranking. However, if you look closely, you can argue that the Ducks are actually ranked too high. 
Oregon Ducks' Strength of Schedule 
The Pac-12 has drawn a lot of attention this season for multiple reasons. Not all of those reasons are for things on the football field. Earlier this year, it was announced that the majority of the teams would be leaving for other conferences next season. 
With that said, the Pac-12 is certainly going out with a bang. They have been called the best football conference in the country this season. Right now, there are five teams from the conference in the College Football Playoff rankings. At one point this season, the AP Poll had eight teams from the Pac-12 in the rankings. 
Despite being in a strong conference, Oregon has not played the strongest teams in the Pac-12. If you take the Utah Utes out of the equation, they have four wins against teams with a combined 5-20 conference record. Those came against Colorado, Stanford, Washington State, and California. 
Their non-conference schedule is even worse. Two of those wins came against bad teams such as Portland State and Hawaii. Oregon's best win here came against Texas Tech, who currently has a 4-5 record.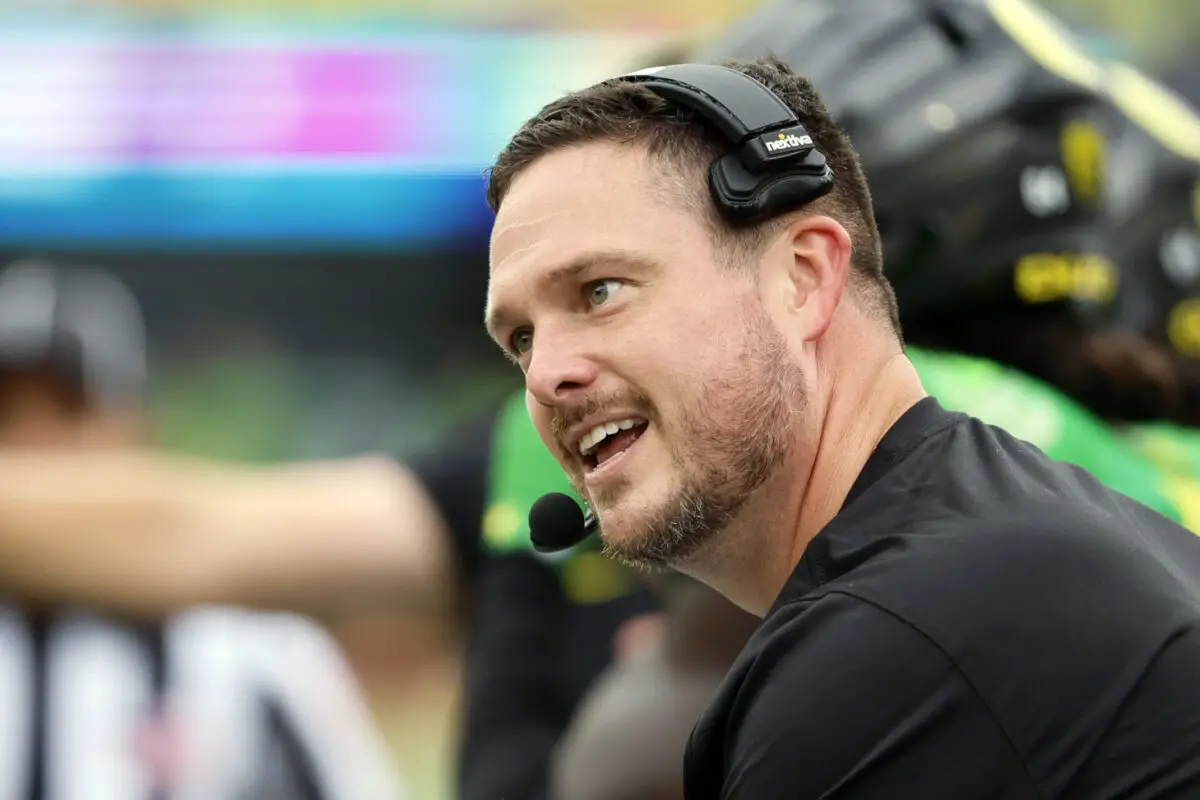 Oregon Ducks' Playoff Chances 
While Oregon's strength of schedule is not the best, they have shown up against the best teams when it counts. They had a dominant 35-6 road victory over Utah two weeks ago. Also, in their biggest road test of the season, they only lost by a field goal to the undefeated Washington Huskies. 
However, their strength of schedule is an issue. Out of 133 teams, Oregon is currently ranked 63rd in strength of schedule. This could be a big problem considering their competition right behind them. 
Right now, they have the Texas Longhorns and the Alabama Crimson Tide breathing down their neck. They are both ranked in the top 10 when it comes to strength of schedule. Texas has key victories over Alabama and Kansas State while Alabama has key victories over Ole Miss and LSU. 
What does this mean for Oregon? It means that they may not have control of their own destiny. There is a key scenario where they can miss the College Football Playoff entirely even if they win out. 
Right now, there is a good argument that the SEC winner gets ranked ahead of them unless Georgia or Alabama loses before the SEC Championship. The same goes for Michigan or Ohio State assuming neither loses before their clash. Then, you have conference leaders such as Florida State and Texas lurking. 
Those are four teams right there who could easily keep the Oregon Ducks out of the College Football Playoff even if they do beat Washington in a rematch. Texas may be the key here because of that decisive non-conference win against Alabama. Despite currently being ranked behind Oregon, there will likely be a strong debate centering around these two teams if they keep winning. This is especially the case if Alabama goes on to win the SEC Championship against an undefeated Georgia Bulldogs team. 
However, Oregon will get a chance to prove themselves. They host the USC Trojans this week and have their rivalry game with Oregon State in the last week of the regular season. Then, they would likely have to get revenge against Washington in the Pac-12 Championship.  
Get More College Football Content 
For the latest news and trends in college football, click here or follow me on Twitter @JohnGalletley. Also, check out our Fantasy Sports Heroics podcast for sports betting and fantasy sports advice.